Latest Articles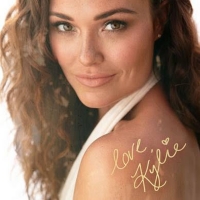 Kylie Morgan Releases Debut EP 'Love, Kylie'
by TV News Desk - June 11, 2021
"This EP is the most personal thing I've ever created," says Kylie of releasing her first collection of songs. "Every song is a chapter in my life, and I can't wait for you all to listen and help me write the rest of the story."...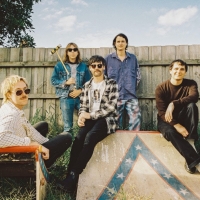 The Murlocs Release Title Track From Upcoming LP 'Bittersweet'
by Sarah Jae Leiber - June 02, 2021
The song is the third release from the upcoming album following songs "Eating At You" an instantly charming, bluesy sing-a-long with plaintive harmonies and lush pedal steel and the album's first single - the rocking "Francesca." ...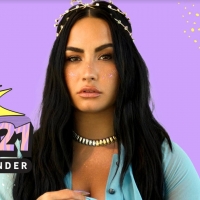 YouTube Pride 2021 Adds Demi Lovato, Olly Alexander & More
by Sarah Jae Leiber - June 02, 2021
Special guest Tyler Oakley will also join the list of previously announced talent including Kim Chi, Monét X Change, Peppermint, and Denali Foxx who will join the hosts throughout the live-streamed event. ...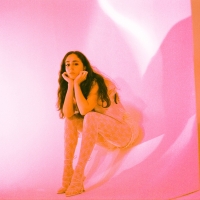 Samia Announces New EP 'Scout'
by Sarah Jae Leiber - June 01, 2021
Described as a sibling to her debut, The Baby (2020), the EP comes just ahead of Fall Tour Dates, both with Sylvan Esso as well as her own headlining performances which are already starting to sell out....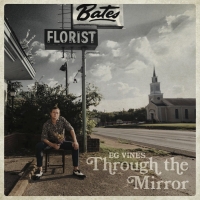 EG Vines Announces Sophomore Album 'Through the Mirror'
by Sarah Jae Leiber - May 28, 2021
Set to be released on August 27th, Through the Mirror is part indie rock nirvana—the state of being more so than the band—and part reaction to an uber-politicized world. "It's that social dilemma," says Vines. "People get in their hall of mirrors and maybe they're not looking at reality."...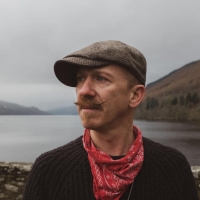 Foy Vance Releases Two New Tracks
by Sarah Jae Leiber - May 27, 2021
"Sapling" and "Signs Of Life" are two of the first tracks Vance wrote for the new album, and together they showed him the path forward. These are songs about birth and rebirth, degeneration and regeneration, life and death, which bloomed into existence while all around a global pandemic was doing th...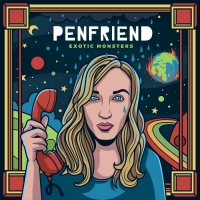 Penfriend Releases Debut Album 'Exotic Monsters'
by Sarah Jae Leiber - May 21, 2021
Drawing more from her wide-ranging reading list than her favourite bands, Laura deals with the gruelling emotional matters of 21st-century life with honesty, grace and warmth, referencing Ursula Le Guin, Barbara Kingsolver, Kurt Vonnegut, Margaret Atwood and Mark Westmoquette along the way....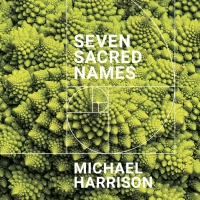 Michael Harrison Releases 'Seven Sacred Names'
by Alexa Criscitiello - May 20, 2021
On June 18, 2021, composer and pianist Michael Harrison releases his new album Seven Sacred Names on Cantaloupe Music....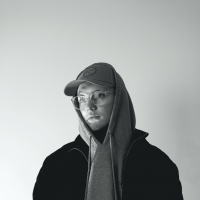 James The Prophet Drops 'Power On' Single
by Sarah Jae Leiber - May 20, 2021
"'Power On' is the track that makes me want to keep going and fight for my place, it makes me not care what people think," James says. "This is my favorite track from the album. It's about not giving up and powering through any tribulations."...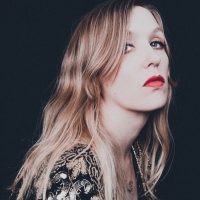 Penfriend Shares Brand New Single 'I'll Start A Fire'
by Sarah Jae Leiber - May 18, 2021
"'I'll Start A Fire' was the first of two songs I wrote in September 2020 that jostled for a space on the record (the second was 'Black Car'), and I'm so glad they did," recalls Laura. ...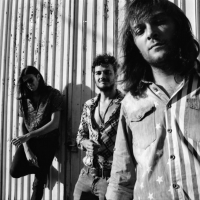 The Lancasters Release New Single 'Goodnight'
by Sarah Jae Leiber - May 17, 2021
The rock trio delivers a heartfelt song, a melancholic, passionate and explosive poem for those who feel connected to someone special despite being far apart, something we all can relate to in these times....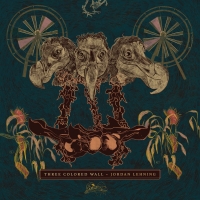 Jordan Lehning Returns With New Album 'Three Colored Wall' On August 6
by Sarah Jae Leiber - May 13, 2021
He has made a name for himself as a celebrated producer working with Rodney Crowell, Andrew Combs, Caitlin Rose, and Joshua Hedley, in addition to writing and tracking string arrangements for Kacey Musgraves, Burt Bacharach, Brett Eldridge, Leon Bridges and countless more....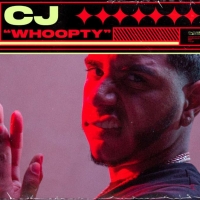 CJ Releases Live Performance of 'Whoopty' & 'BOP'
by Sarah Jae Leiber - May 12, 2021
CJ is the future of rap. In the summer of 2020, his darkly booming, subtly grooving "Whoopty" rose from Staten Island obscurity to the national spotlight in mere weeks, and with good reason....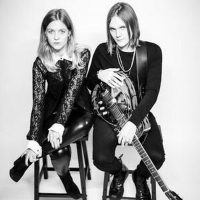 Ida Mae Shares New Song 'Little Liars'
by Sarah Jae Leiber - May 11, 2021
Somewhere, Jack White is busy looking for new amp settings." The track was met with similar acclaim from American Songwriter, Wonderland, Clash Magazine, Live for Live Music, and more. ...