Latest Articles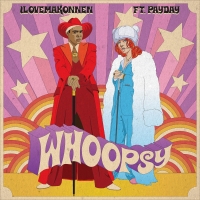 PAYDAY Joins ILOVEMAKONNEN on New Track 'Whoopsy'
by BWW News Desk - April 13, 2021
Speaking about the collaboration, PAYDAY reveals, 'Thank you to the legend Makonnen for having me on this track and his debut album. I heard the line 'I lost your hoe and now you know' and it spoke to my soul.' ...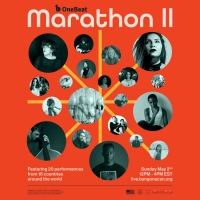 Bang on a Can Announces OneBeat Marathon #2 Live Online
by BWW News Desk - April 07, 2021
Bang on a Can will present the second OneBeat Marathon – Live Online – on Sunday, May 2, 2021 from 12PM - 4PM EDT, curated by Found Sound Nation, its social practice and global collaboration wing. Over four hours the OneBeat Marathon will share the power of music and tap into the most urgent and ess...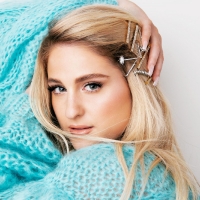 Meghan Trainor Teams With NBCUniversal Television And Streaming Entertainment For Cross-Platform Partnership
by TV News Desk - March 19, 2021
The new alliance is a first-of-its-kind for the company, encompassing potential projects across scripted and unscripted content throughout NBCU's larger Television and Streaming Entertainment portfolio, which includes NBC, Bravo, E!, Oxygen, SYFY, Universal Kids, USA and Peacock. ...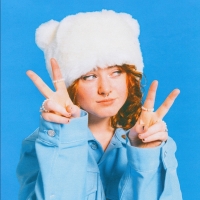 PAYDAY Releases 'P.U.K.E TAPES VOLUME 3'
by BWW News Desk - March 19, 2021
'Men/boys pretending to like traditionally manly things just because it's the norm feeds into toxic masculinity and can be super harmful,' PAYDAY explains. 'That's what the song and video shows-crying isn't a sign of weakness.'...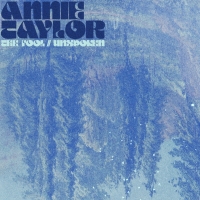 Annie Taylor Share New Double Single 'The Fool/Unspoken'
by TV News Desk - March 10, 2021
Renowned for their explosive live shows, their critically acclaimed live EP release encapsulated the much-missed live element of the band....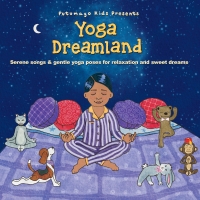 Putumayo Kids Presents Yoga Dreamland + Live Virtual Family Yoga Session March 13
by BWW News Desk - March 05, 2021
The soothing sounds of the Japanese koto can be heard on Aiko Shimada & Elizabeth Falconer's renditon of the traditional cradle song, 'Takedo no Komoriuta (Takeda Lullaby).' Senegalese virtuoso Malick Pathé Sow follows with the gentle acoustic song 'Fantang' with the hoddu, a four-stringed instrumen...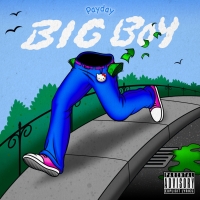 Payday Unveils New Single & Video 'Big Boy'
by BWW News Desk - February 26, 2021
Speaking about the track, PAYDAY reveals, 'Big Boy is a message about being unapologetically me. The fast-paced versus and catchy chorus showcases the energy and life of just feeling like a big ass boy.' ...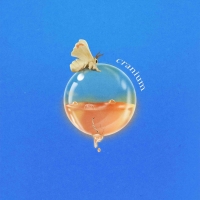 Slothrust Share New Single & Video for 'Cranium'
by TV News Desk - February 24, 2021
She continues to describe the song saying, "The song is about wanting to serve love but not knowing the 'right' way to do so— often offering too much, or something unwanted entirely. It is a promise to love both absurdly and impossibly with a heavy sprinkle of pain." ...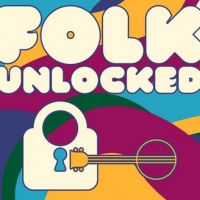 World's Largest Folk Music Festival FOLK UNLOCKED Goes "Electric"
by BWW News Desk - February 19, 2021
Folk Alliance International has announced its partnership with Bramble, a new fluid video platform for online gatherings. Together, the organizations will secure the future of folk by bringing its global community online together for live music and critical fundraising to support the industry, which...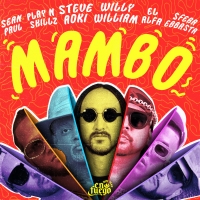 Steve Aoki & Willy William Curate A Melting Pot of Latin Dance Sounds on 'Mambo'
by TV News Desk - February 01, 2021
Two-time Grammy-nominated producer, DJ, and artist, Steve Aoki, unites top hitmakers from across the world to join forces on his latest global hit "MAMBO."...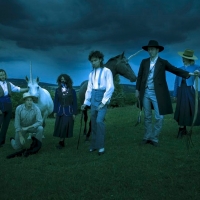 La Femme Announces New Album 'Paradigmes'
by TV News Desk - January 13, 2021
Today, Parisian psyche-pop band La Femme announced the details of their highly anticipated third album Paradigmes, out April 2nd via the band's label Disque Pointu, distributed worldwide by IDOL....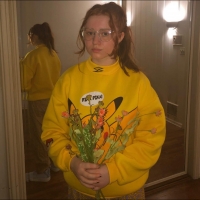 Payday Releases Video For 'Tech Deck'
by BWW News Desk - December 15, 2020
16-year-old artist, rapper and songwriter PAYDAY has released an official music video, created and directed by the artist herself, for her song 'Tech Deck,' taken from her latest 'It's Just Music' Mixtape, which drops across all platforms this Friday, December 18. ...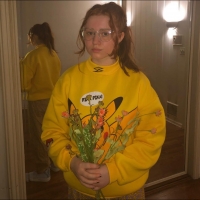 Payday Drops Official Music Video for 'Guts'
by BWW News Desk - October 28, 2020
16-year-old California-born and based, (by-way-of Louisiana, Texas and Seattle) artist PAYDAY has dropped the official music video for her track....