Latest Articles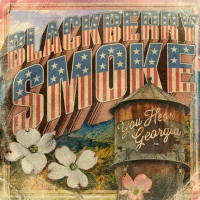 Blackberry Smoke Marks 20 Years as a Band With the Release of 'You Hear Georgia'
by TV News Desk - February 24, 2021
Across the album's ten new songs, Blackberry Smoke continue to embody Georgia's rich musical legacy as they have for the past two decades, honoring the people, places and sounds of their home state....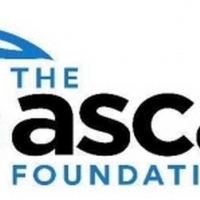 Composer Nina Shekhar Receives The ASCAP Foundation Nissim Prize
by TV News Desk - February 18, 2021
Nina Shekhar is a composer who explores the intersection of identity, vulnerability, love and laughter to create bold and intensely personal works. ...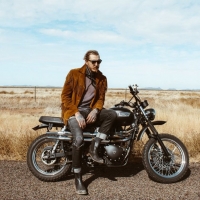 Bones Owens Shares 'When I Think About Love' Video
by TV News Desk - February 11, 2021
Discussing the track, Owens said, "'When I Think About Love' is a rare love song from me. There's not much beneath the surface of the lyrics really. It's just about being happy with the person you're with. That person who can still make you feel like a kid in love. Whoever you love, that's who this ...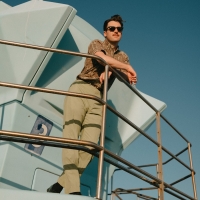 Nick Waterhouse Debuts 'Very Blue' & 'Medicine'
by TV News Desk - February 11, 2021
In his musical and lyrical world, blue is a refraction of his life and memories — evoking the highs and lows of success he's experienced in his decade-long career; conjuring romances that were doomed, loves that lingered, and hope for future days of parity and partnership; summoning spirits of peopl...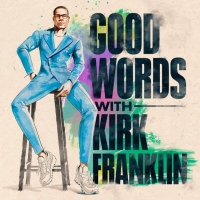 Kirk Franklin and Sony Music Entertainment Debut New Podcast Series, 'Good Words With Kirk Franklin'
by BWW News Desk - February 09, 2021
Sixteen-time GRAMMY-winning artist, songwriter and producer Kirk Franklin and Sony Music Entertainment today announced the launch of "Good Words with Kirk Franklin," a new podcast series that welcomes people from every cross section of life who seek inspiration and empowerment. ...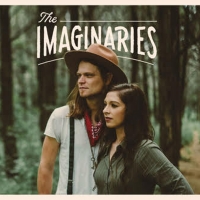 The Imaginaries' Set to Release Debut Album March 26
by TV News Desk - January 26, 2021
Formed on the open plains of their home state of Oklahoma, husband and wife duo The Imaginaries' Maggie McClure (piano, keyboard, vocals) and Shane Henry (guitar, vocals) are finally set to release their long-awaited self-titled debut album, The Imaginaries on March 26, 2021 ...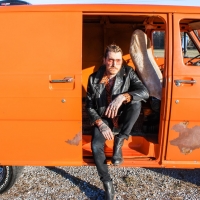 Bones Owens Releases Fiery Ode Of Self-Assurance 'Good Day'
by TV News Desk - January 19, 2021
Bones Owens will release his garage-swamp, self-titled, debut full-length on February 26 via Black Ranch Records/Thirty Tigers....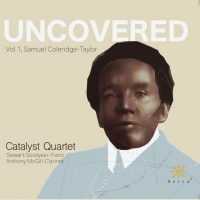 Catalyst Quartet to Release UNCOVERED Vol. 1, Featuring The Works Of Samuel Coleridge-Taylor and More
by BWW News Desk - January 12, 2021
The first of a multi-volume set, Volume 1 features the works of Samuel Coleridge-Taylor including his Quintet in G minor for Piano and Strings with pianist Stewart Goodyear, Fantasiestück, and Quintet in F sharp minor with clarinetist Anthony McGill....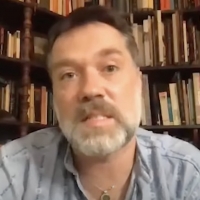 VIDEO: Rufus Wainwright Discusses 'Road Trip Elegies', Wanting to Star in ANNIE, and More!
by Stage Tube - January 03, 2021
Wainwright's latest album, "Unfollow The Rules" is nominated for a Grammy but it's his unique audio autobiography, "Road Trip Elegies," a conversation with his therapist on a road trip from Montreal to New York City, that delivers insight about his musical journey and the relationships that shaped h...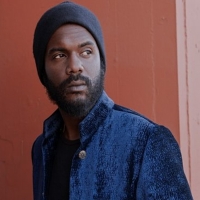 Gary Clark Jr. Releases Original Song 'Valley of Last Resort'
by TV News Desk - December 15, 2020
Rounding out a prolific year earmarked by diverse collaborations and blockbuster performances including his most recent critically-acclaimed release "Valley of Last Resort."...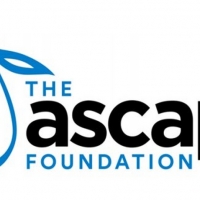 ASCAP Foundation Honors Goes Virtual
by TV News Desk - December 08, 2020
With presentations from living rooms and home studios around the country, The ASCAP Foundation will virtually host The ASCAP Foundation Honors 2020 in recognition of this year's remarkable young award winners....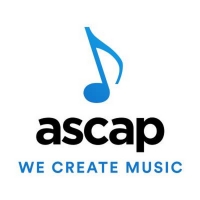 ASCAP Announces Top 25 Holiday Songs of 2020
by BWW News Desk - December 04, 2020
With holiday music taking over the radio waves earlier than ever, ASCAP, a professional membership organization of songwriters, composers and music publishers, announces the Top 25 ASCAP Holiday Songs of 2020 – a soundtrack to celebrate the most wonderful time of the year....