BIO:

Natalie Cole (born Natalie Maria Cole; February 6, 1950) is an American singer, songwriter and performer. She achieved success in her early career as an R&B star, but smoothly changed her repertoire toward a more pop and jazz oriented musical style in the early 1990s. She has won nine Grammy Awards. Early life Natalie Maria Cole was born in Los Angeles, California, the daughter of crooner Nat King Cole and former Duke Ellington Orchestra singer Maria Cole. Raised in the affluent Hancock Park district of Los Angeles. Regarding her childhood, Cole has referred to her family as "the black Kennedys" and as a child, was exposed to many great singers of jazz, soul and blues. At the early age of six, she sang on her father's Christmas album and later began performing at age 11. Cole grew up with older adopted sister Carole "Cookie" (1944-2009) (her mother Maria's younger sister's daughter); adopted brother Nat "Kelly" Cole (1959-1995), and younger twin sisters Timolin and Casey (born 1961). Her paternal uncle Freddy Cole is an singer and pianist with numerous CDs and awards. Cole was 15 years old when her father died of lung cancer in February 1965. Soon afterwards she began having a difficult relationship with her mother. Her mother then moved the family to Massachusetts, where Cole attended the Northfield Mount Hermon School in Northfield, Massachusetts. She enrolled in the University of Massachusetts Amherst. She briefly transferred back to University of Southern California and there she pledged the Epsilion Theta chapter of Delta Sigma Theta Sorority, Inc.. She transferred back to the University of Massachusetts, where she majored in Child Psychology and minored in German. Cole graduated in 1972. Cole stated in an interview that she did not connect with her cultural heritage or "blackness" until she attended college. Music career Early career By the time she graduated from college, Cole had already began her singing career. On weekends, she was singing at a place on North Pleasant Street in Amherst called "The Pub". She later met producers Chuck Jackson (Jesse Jackson's half-brother) and Marvin Yancy at a nighclub called Mr. Kelley's. Often compared to Aretha Franklin, this partnership produced hits such as: "This Will Be", "Inseparable", "Sophisticated Lady (She's a Different Lady)", "Mr. Melody", "I've Got Love on My Mind", "Our Love", "I Cant Say No", "Party Lights", "I'm Catching Hell", "Be Thankful", "Annie May", and "Sorry" among many others. Chuck and Marvin later worked together to produce music for The Independents and Aretha Franklin. Her debut album in 1975, Inseparable, resulted in chart success with the single "This Will Be" (#1 R&B, #6 Pop)and won her a 1976 Grammy for Best Female R&B Vocal Performance. This was news because Queen Of Soul Aretha Franklin had won this category 8 years in a row from 1967-1975. Natalie was also awarded the Best New Artist Grammy of 1976 and again Best Female R&B Vocal Performance 1977 for "Sophisticated Lady." From 1975-79, Natalie gardnered four gold (Inseperable, Natalie, Were The Best Of Friends with Peabo Bryson, I Love You So) and two platinum (Unpredictable and Thankful) albums. In 1979, she was awarded a star on Hollywood's famed Walk of Fame. Natalie gained a new generation of fans when American Idol finalists Jasmine Trias and Kimberley Locke sang "Inseparable" on the show to extremely good reviews. Career detour and resurgence Cole's career paused in the early 1980s as she dealt with her severe drug problem and several poor albums followed. By 1985, Cole was back in good health, and began a comeback. Her first step was with the album Dangerous, released on the Modern label which included hits A Little Bit Of Heaven and title track which was a number one dance hit. In 1987, she released Everlasting (on EMI Manhattan) which sold over 2 million copies in the U.S., and won Cole a Soul Train Award for Female Single of the Year for the #1 R&B ballad "I Live for Your Love". The album garnered her three major hit singles: "Jump Start," "I Live For Your Love" (#2 AC and #13 Pop as well as #1 R&B, as well as #21 UK ), and a remake of Bruce Springsteen's "Pink Cadillac" (#5 Pop, #16 AC, and #1 Dance, #5 UK). The album also produceda hit with a remake of her father's signature song, "When I Fall In Love". In 1989, another album, Good To Be Back, gave her more chart success with "Miss You Like Crazy" (#1 both R&B and AC, and #7 Pop, plus #2 UK), "Wild Women Do", and "I Do" with Freddi Jackson. Unforgettable...with Love Cole may be best remembered for her 1991 album, Unforgettable... with Love, featuring her own arrangements of her father's greatest hits. Though when she was younger, Cole was reluctant to capitalize on her father's name and wanted to forge her own identity by going after the soul market in earnest, on this album she admitted to being Nat King Cole's daughter and pledged her complete devotion to her father and his music. She said that she "felt" his presence while recording. She sang 22 songs from Nat King Cole's collection. Singles included "The Very Thought of You", "Mona Lisa" and "Route 66" The most fascinating song on the album was "Unforgettable." With a little help from technology, Cole performed the song as a duet with her father using her father's original recording. Her decision to record the songs was a chart success; the album sold over 7 million copies in the United States alone, and won Cole several Grammy Awards, including Album of the Year, Record of the Year, and Best Traditional Pop Vocal Performance. The album featured a duet, the title track, with her father, created by splicing a recording of his vocals into the track. As a single, it reached #14 on Billboard Magazine's Hot 100 chart amd #10 on the R&B chart, and went gold and video six times platinum. Additional albums Cole released several more hit Jazz cd's including gold "Take A Look" and platinum "Stardust"; both cd's won grammies. She later appeared on the pop singles charts with "A Smile Like Yours" in 1997. Her albums continue to sell well and she is considered one of the core artists of the smooth jazz format, garnering frequent airplay on smooth jazz radio stations with both her classic songs and her newer material. In 1995, she performed in The Wizard of Oz in Concert: Dreams Come True a musical performance of the popular story at Lincoln Center to benefit the Children's Defense Fund. The performance was originally broadcast on Turner Network Television (TNT), and issued on CD and video in 1996. Her 1999 album Snowfall on the Sahara marked a return to the easy adult-contemporary soul that categorized her late-1980s style and included the hit "Say You Love Me". In 2002 the critically-acclaimed number one jazz cd Ask a Woman Who Knows coverered songs made famous by Dinah Washington, Nina Simone, and Sarah Vaughan. In September 2006, she released Leavin', a cover album of tracks made popular by Shelby Lynne, Kate Bush, Sting, and Fiona Apple, and the hit remake of Aretha Franklin's "Daydreaming". The album is a hybrid of rock, pop music, and R&B. Cole's latest album Still Unforgettable was released September 9, 2008 including another virtual duet with her father, a cover of his 1951 hit "Walkin' My Baby Back Home". Still Unforgettable won the Grammy Award for Best Traditional Pop Vocal Album at the 51st Grammy Awards. Television and film Cole has carved out a secondary career in acting. She has also appeared several times in live concerts or other music related programs, including the 1988 Nelson Mandela 70th Birthday Tribute with sidemen Richard Campbell, Jeffrey Worrell, Eddie Cole and Dave Joyce. In 1990, she (along with jazz vocalist Al Jarreau) sang the song "Mr. President" on HBO's Comic Relief special, hosted by Whoopi Goldberg, Robin Williams and Billy Crystal. After Johnny Mathis appeared on a special of Cole's in 1980, the two kept in contact, and in 1992, he invited Cole to be a part of his television special titled "A Tribute To Nat Cole" for BBC-TV in England. It had high viewer ratings and was successful. From that project, an album with the same name was released, and featured several medley and solo numbers. Cole has made a number of dramatic appearances on television, including guest appearances on I'll Fly Away, Touched by an Angel, and Law & Order: Special Victims Unit. In 2006, she made a memorable guest appearance on the popular ABC show Grey's Anatomy as a terminally ill patient. Her character visited Seattle Grace Hospital to have a fork removed from her neck that her husband had stabbed her with during a mishap; the couple had been having sex in public. Cole has also made several appearances in feature films, most recently in the Cole Porter biopic De-Lovely. She has appeared in several made-for-TV movies, most notably as the lead in Lily in Winter. Cole was featured on Macy Gray's album Big, singing "Finally Make Me Happy". She also sang the national anthem with the Atlanta University Center Chorus at Super Bowl XXVIII. On December 2, 2006, Cole performed for the first time in Grand Cayman, Cayman Islands, as part of the annual Cayman Jazz Fest. On the February 5, 2007, episode of Studio 60 on the Sunset Strip, Cole sang "I Say a Little Prayer" at a benefit dinner for Harriet Hayes (Sarah Paulson). She can also be seen in the last scene of Nas' music video for "Can't Forget About You". The song uses a sample of her father's song "Unforgettable". Cole is sitting at a piano in a cabaret-style lounge mouthing her father's song with Nas standing beside her. Natalie Cole also performed "Somethings Gotta Give" on American Idol on April 29, 2009. Filmography NOTE: this filmography is not yet completed Year Title Role Notes 1990 "Comic Relief" (HBO Special) (performed) 1992 A Tribute To Nat King Cole (BBC Special) (performed) 2004 De-Lovely Musical performer 2006 Grey's Anatomy Terminally ill patient Personal life Cole has been married three times. She married Marvin Yancy on July 31, 1976, by whom she has a son Robert Adam Yancy (born October 1977); he is now a musician who tours with her. Marvin was her producer, and an ordained Baptist minister who helped reintroduce her to religion. Under his influence, Cole changed from a lapsed Episcopalian to become a devout Baptist. Cole and Yancy divorced in 1980; Yancy died of a heart attack in 1985, aged 34. In 1989, Cole married record producer Andre Fischer; they divorced in 1995. In 2001, Cole married bishop Kenneth Dupree; they divorced in 2004. Drug abuse and recovery In 2000, Cole released an autobiography, Angel on My Shoulder, which described her battle with drugs during much of her life. In the book, Cole admitted to using heroin and crack cocaine. Cole said she began recreational drug use while attending the University of Massachusetts at Amherst. She also disclosed that she was arrested in Toronto, Ontario, Canada for possession of heroin in 1975. Cole continued to spiral out of control - including one incident where she refused to evacuate a burning building, and another where her young son Robert nearly drowned in the family swimming pool while she was on a drug binge. She did eventually enter rehab in 1983. In concert with the release of the book, her autobiography was turned into a made-for-TV movie, The Natalie Cole Story, which aired December 10, 2000 on NBC. Health problems On July 16, 2008, Cole announced that she was diagnosed with hepatitis C likely caused by her drug use: "I've been so fortunate to have learned so much from my past experiences. I am embraced by the love and support of my family and friends; I am committed to my belief in myself and in my abiding faith to meet this challenge with a heartfelt optimism and determination. This is how I intend to deal with this current challenge in my life." Dr. Graham Woolf, Associate Clinical Professor of Medicine at UCLA/Cedars Sinai Medical Center, said that Cole "had a terrific response to her medication and is now virus negative. This gives her an increased chance of cure. But, she has also suffered significant side effects from the anti-viral medicine, which is the only FDA authorized treatment for hepatitis C. Her side effects include fatigue, muscle aches and dehydration but she is recovering from these. On September 19, 2008 she was rushed to the hospital due to her Hepatitis C medications. Cole has also had struggles with kidney disease. Before receiving a kidney transplant on May 20, 2009, Cole had been receiving kidney dialysis three times a week. During her March 31, 2009 appearance on Larry King Live "dozens of emails flooded the CNN studio" with offers for replacement kidneys. As of June 2009, Cole has received a kidney transplant. The news of the organ came on the same day her sister Carole died from cancer. Natalie attended the memorial services and continues to heal and grew stronger with her new kidney. She expects to tour extensively in the fall of 2009 and will make her stage comeback on Wednesday, September 9, 2009 at the legendary Hollywood Bowl in LA. Selective awards and recognitions Grammy history Natalie Cole Grammy Award History Year Category Title Genre Result Notes 2009 Best Traditional Pop Vocal Album: Still Unforgettable Trad Pop Winner 1996 Best Pop Collaboration With Vocals "When I Fall In Love" Pop Winner Natalie Cole (& Nat "King" Cole) Best Traditional Pop Performance "Stardust" Trad Pop Nominee 1993 Best Jazz Vocal Performance Take a Look Jazz Winner 1991 Record of the Year "Unforgettable" General Winner Natalie Cole (& Nat "King" Cole) Album of the Year Unforgettable... with Love General Winner Best Traditional Pop Performance Unforgettable... with Love Trad Pop Winner Best Jazz Vocal Performance "Long 'Bout Midnight" Jazz Nominee 1989 Best R&B Vocal Performance, Duo or Group "We Sing Praises" R&B Nominee Natalie Cole & Deniece Williams Best R&B Vocal Performance, Female Good to Be Back R&B Nominee 1987 Best R&B Vocal Performance, Female Everlasting R&B Nominee 1979 Best R&B Vocal Performance, Female I Love You So R&B Nominee 1978 Best R&B Vocal Performance, Female "Our Love" R&B Nominee 1977 Best R&B Vocal Performance, Female "I've Got Love on My Mind" R&B Nominee 1976 Best R&B Vocal Performance, Female "Sophisticated Lady (She's a Different Lady)" R&B Winner Best Pop Vocal Perfomrance, Female Natalie Pop Nominee 1975 Best R&B Vocal Performance, Female "This Will Be" R&B Winner Best New Artist of the Year General Winner Other Awards Natalie Cole Awards Year Category Title Result Notes 2002 and 2009 Best Jazz Artist NAACP Image Awards Winner 2000 Best Actress - Television Movie, Miniseries or Dramatic Special NAACP Image Awards Winner Livin for Love: The Natalie Cole Story 1999 Hitmaker Award Songwriters Hall of Fame *Winner* 1993 Lifetime Musical Achievement The George and Ira Gershwin Award Winner 1991 Favorite Artist - Adult Contemporary American Music Awards Winner 1978 Favorite Female Artist - Soul / Rhythm & Blues American Music Awards Winner 1977 Favorite Female Artist - Soul / Rhythm & Blues American Music Awards Winner
Latest Articles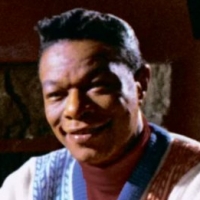 VIDEO: Nat King Cole's Visualizers for the Holiday Classics 'O Tannenbaum' and 'Caroling, Caroling' Released
by Michael Major - November 17, 2022
A perennial favorite during the holidays, NAT KING COLE's classic, festive songs have been a staple for wintry households for generations. Capitol/UMe has unveiled visualizers for two of his most beloved songs "Caroling, Caroling" and "O Tannenbaum" to launch us into the joyous season. Watch the new...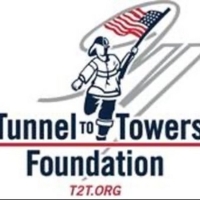 HOMES FOR THE HOLIDAYS TV Special to Star Ashley McBryde & More
by Michael Major - November 02, 2022
The television event stars Cole Hauser, who plays Rip Wheeler in the hit western drama series Yellowstone; multi-platinum, award-winning artist Travis Tritt; music icon, Bret Michaels, Warner Music Nashville artist Ian Munsick; chart-topping country trio Runaway June (Natalie Stovall, Jennifer Wayne...