Latest Articles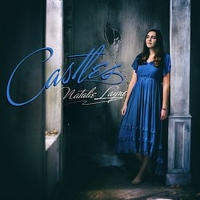 Natalie Layne Releases New EP 'Castles'
by Michael Major - September 17, 2021
The five song EP is a collaborative effort by co-writers Cooper Bascom, Ross King, Natalie Layne, Phoebe Scott, and Jay Speight, who also served as the project's producer. The group fused different genres with powerful vocals and lyrics of devotion to create a unique style that Natalie Layne is stea...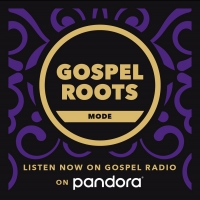 Pandora Will Honor Gospel Music Heritage Month Will Multiple New Initiatives
by Michael Major - September 03, 2021
Pandora celebrates Gospel Music Heritage month during September by honoring the genre's roots with two ways for listeners to experience the exuberant spirit of Gospel music....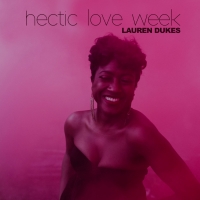 Lauren Dukes Releases New Live Session Video for 'Hectic Love Week'
by Sarah Jae Leiber - August 26, 2021
For years Lauren Dukes has made a name for showcasing her talent for performing throughout the local Chicago scene....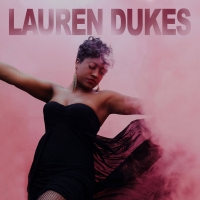 Lauren Dukes Announces Debut Self-Titled EP Out Sept. 2
by Sarah Jae Leiber - August 19, 2021
On her upcoming 5-song EP, Dukes keeps a common thread of story-telling. The project encompasses a blend of blues, soul, jazz and R&B with Faith as the foundation that brings it all together....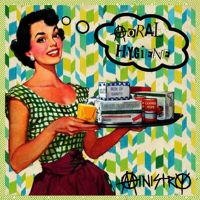 MINISTRY Return With 15th Studio Album 'Moral Hygiene' Out October 1
by Sarah Jae Leiber - July 09, 2021
The song, inspired by the 2020 Black Lives Matter protests and the activist work of the late Congressman John Lewis, is accompanied by a new video that includes sampling from last year's demonstrations in Los Angeles as captured by Jourgensen and his partner Liz Walton....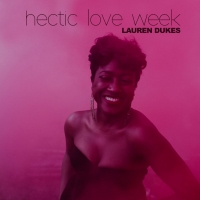 Lauren Dukes Announces New Single 'Hectic Love Week'
by Sarah Jae Leiber - June 30, 2021
The song fits in Lauren's body of work because of that human connection that we can all relate to. It's about seeing up close what a friend was dealing with. She expresses, "We were a band family, so we all experienced it with him."...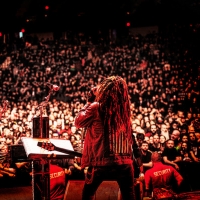 Ministry Announces Touring Band Lineup For The Industrial Strength Tour Starting October 3
by Sarah Jae Leiber - June 10, 2021
Show dates will also include brand-new material from Ministry's upcoming 15th studio album, with news to be announced soon about its release....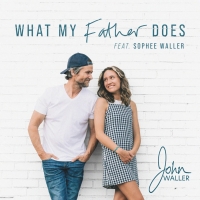 John Waller Releases First Duet With 16-Year-Old Daughter for Father's Day
by Sarah Jae Leiber - June 03, 2021
Much has been accomplished by singer/songwriter John Waller over the past two decades, including a successful career as a solo artist, but it is his faith and role as a father of 10 that provides inspiration for his newest single, "What My Father Does," releasing June 18....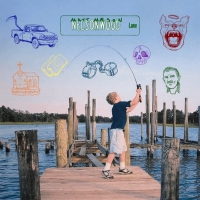 MATT MAESON Unveils Powerful New Song 'Nelsonwood Lane' ; Listen Here
by Sarah Jae Leiber - June 03, 2021
Currently hard at work on the hugely anticipated follow-up to his 2019 breakthrough debut album, Bank On The Funeral, Maeson recently unveiled his new project, USERx, an extraordinary musical partnership with his longtime collaborator, producer/designer Rozwell....
COLD WAVES IX Returns September 24-26
by Sarah Jae Leiber - May 17, 2021
Additional talent includes Dalek, Actors, Bootblacks, Barker+Connelly, Luxapan, Korine, Provoker, Odonis Odonis, Wingtips, Fee Lion, Pixel Grip, Paul Barker, Blixaboy, Void Vision, Acucrack, Zoltar, Bud Sweet, The Pirate Twins, Choke Chain, Morgue Vvitch and Philly Peroxide. ...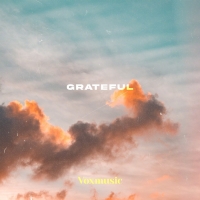 VoxMusic's Latest Worship Single 'Grateful' Is Available Today
by Sarah Jae Leiber - April 16, 2021
Mixed and mastered by multi-platinum mix engineer Sean Moffitt (Chris Tomlin, Lauren Daigle, We the Kingdom), the worship anthem was written in response to the uncertainty of the past year....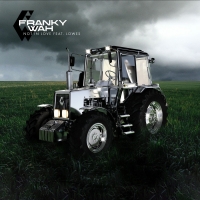 Franky Wah Releases 'Not In Love'
by Sarah Jae Leiber - March 26, 2021
As Franky Wah continues to further plot his course within the realms of a deep sonic space, 'Not In Love' is the next chapter in his voyage, and one that has been blessed with the hypnotic vocals of LOWES....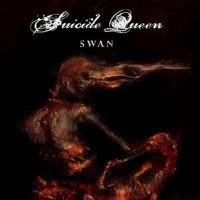 Suicide Queen Premiere New Song 'Swan'
by Sarah Jae Leiber - February 02, 2021
One of 2021's most provocative emerging artists Suicide Queen releases the brand-new song "Swan" today via Outburn magazine....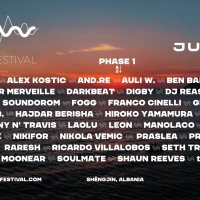 Unum Festival 2021 Announces Line-Up Featuring Ricardo Villalobos, Seth Troxler, Priku, Praslea, tINI and More
by Chloe Rabinowitz - January 20, 2021
The gorgeous open air festival takes place over the stunning, sun kissed Albanian Riviera for five days of non stop music, dancing, relaxing and for the first time this year, will also include a special Culture Week offering with a rich array of art, performance and much more....