| | |
| --- | --- |
| BIO: Michael Jay Feinstein is an American singer, pianist, and music revivalist. He is an interpreter of, and an anthropologist and archivist for, the repertoire known as the Great American Songbook. Wikipedia Born: September 7, 1956 (age 56), Columbus Spouse: Terrence Flannery (m. 2008) Albums: The Sinatra Project, The Power of Two, Pure Gershwin, Hopeless Romantics, More Parents: Edward Feinstein, Florence Mazie Movies: Words and Music by Jerry Herman, Michael Feinstein & Friends, Broadway's Best at Pops, The Legendary Bing Crosby | |
Latest Articles
Mrs. Nancy Sinatra Sr. and Frank Sinatra's Grand Piano Head to Julien's Auctions
by TV News Desk - November 19, 2019
Julien's Auctions, the world-record breaking auction house, announced PROPERTY FROM THE ESTATE OF MRS. NANCY SINATRA featuring a collection of fine art, furniture & decorative art, silver, jewelry and more owned by the legendary Hollywood couple, Frank and Nancy Sinatra Sr., during their marriage as... (
more...
)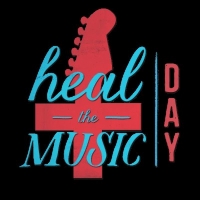 'Heal The Music Day' Raises More Than $400,000 For Music Health Alliance
by TV News Desk - November 19, 2019
Led by multi-platinum entertainer Dierks Bentley, 2019's 3rd annual "Heal The Music Day" raised over $400,000 for Music Health Alliance (MHA). Entirely funded through grants and individual and corporate donations, "Heal The Music Day" highlights the music community's efforts to provide financial sup... (
more...
)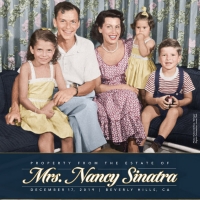 Items from Nancy and Frank Sinatra's Marriage Go to Auction Dec. 17
by TV News Desk - November 19, 2019
Julien's Auctions, the world-record breaking auction house, announced PROPERTY FROM THE ESTATE OF MRS. NANCY SINATRA featuring a collection of fine art, furniture & decorative art, silver, jewelry and more owned by the legendary Hollywood couple, Frank and Nancy Sinatra Sr., during their marriage as... (
more...
)
Desmond Child Unveils First Single from Live Album
by TV News Desk - September 27, 2019
The iconic Grammy-winning and Emmy nominated songwriter-producer Desmond Child has shared the first track, "Livin' On A Prayer" from his upcoming album DESMOND CHILD LIVE, available worldwide on October 25 via BMG. The track can be heard and serves as sneak preview to this new live album showcasing ... (
more...
)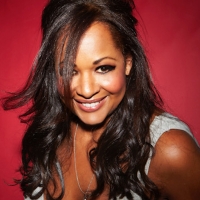 La Tanya Hall to Release New Full-Length Album 'Say Yes'
by TV News Desk - September 25, 2019
There's something beautiful about an artist finally embracing and taking command of her own musical vision and deeper artistry after years of bringing vocal perfection to the music of legends. After enjoying accolades while singing, performing and touring with icons in numerous genres as a support a... (
more...
)