Latest Articles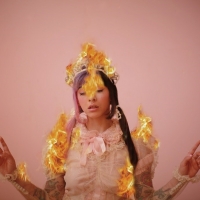 Melanie Martinez Debuts New Song 'Fire Drill'
by TV News Desk - June 26, 2020
Alternative-pop phenomenon Melanie Martinez has announced today's release of "Fire Drill," available now at all DSPs and streaming services....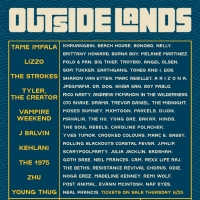 Outside Lands Announces 2021 Lineup Including Lizzo, Tame Impala, The Strokes, and Tyler, The Creator
by TV News Desk - June 24, 2020
Another Planet Entertainment, Superfly, and Starr Hill Presents will not proceed with the originally scheduled 2020 edition of Outside Lands in Golden Gate Park this August, due to the COVID-19 pandemic....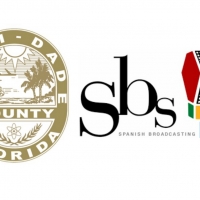 Spanish Broadcasting System Partners With Commissioner Joe Martinez To Deliver Sweets To Seniors
by BWW News Desk - May 14, 2020
Spanish Broadcasting System, Inc. ("SBS") (OTCQX: SBSAA), the leading Minority certified, Hispanic multimedia and entertainment company in the U.S., is partnering with Miami-Dade County Commissioner Joe Martinez to deliver tasty sweets to our seniors in the Gran Via Apartments this Friday, May 15, 2...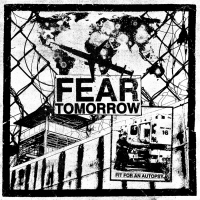 Fit For An Autopsy Release 'Fear Tomorrow'
by TV News Desk - April 06, 2020
New Jersey six-piece FIT FOR AN AUTOPSY have just dropped the new standalone single 'Fear Tomorrow.' Listen to the song + watch the video below!...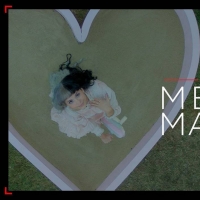 YouTube Music Debuts Melanie Martinez's Artist Spotlight Story
by TV News Desk - March 13, 2020
YouTube Music and singer, writer, poet and director Melanie Martinez have Premiered her Artist Spotlight Story, live on Martinez's YouTube Channel today - watch below! The video, directed by Martinez, is a powerful piece that draws back the curtain on her overall creative process as a visual artist ...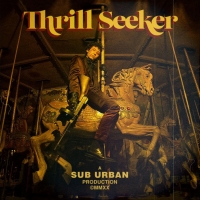 Sub Urban To Release Debut EP THRILL SEEKER
by TV News Desk - March 06, 2020
On the heels of nearly half-a-billion streams and acclaim from Pigeons & Planes, Alternative Press, Billboard and more, Sub Urban announces his debut EP, Thrill Seeker, is arriving on March 13th. ...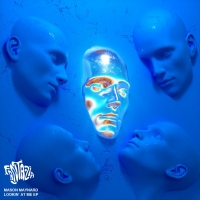 Mason Maynard Drops LOOKIN' AT ME EP
by TV News Desk - March 06, 2020
Manchester DJ and producer Mason Maynard is hitting 2020 with purpose and imagination as he announces his new record imprint "Fantazia". Working alongside USA heavyweight electronic music leaders Insomniac, the first release will be titled "Lookin' At Me" out February 14th and sets the tone for Maso...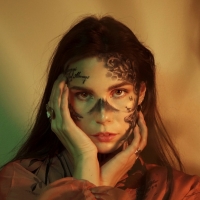 Skott Reveals Video For 'Kodak & Codeine'
by BWW News Desk - February 28, 2020
Today, critically acclaimed Swedish singer, songwriter and producer Skott reveals the music video for 'Kodak & Codeine,' her own unique twist on a breakup. The single, which features Skott's trademark earworm melodies, laced through sweeping cinematic production, is out now via Dollar Menu in partne...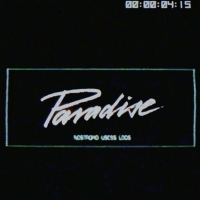 Paradise Ibiza Moves to Amnesia for 2020 Season 'The Age Of Love'
by TV News Desk - February 25, 2020
For the first time since its inception in 2012, Jamie Jones and Paradise will relocate from its previous home of DC-10 to the revered dance music temple of Amnesia for the 2020 season....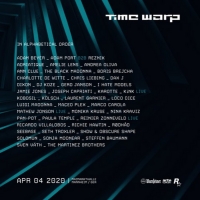 Time Warp Announces Headliners for 2020's Mannheim Edition
by TV News Desk - February 13, 2020
After a completely sold-out series of 25th Anniversary events around North and South America in 2019, Germany's iconic Time Warp festival returns to its spiritual home, Mannheim for its 26th year, with 19 hours of music spread across seven floors kicking off on 4th April and featuring both red hot y...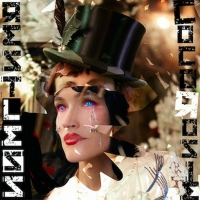 CocoRosie Release 'Restless' and Announce U.S. Tour Dates
by TV News Desk - February 12, 2020
After announcing their first North American tour dates last month, CocoRosie (Sierra and Bianca Casady) are sharing a fourth new track "Restless" along with a music video (directors CocoRosie, editor Amy von Harrington) which is filled with rollerblading fun....