Latest Articles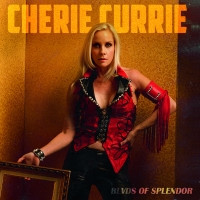 Cherie Currie Returns with New Star-Studded Solo Album
by TV News Desk - April 08, 2020
 70's Icon and Ex-Runaways singer Cherie Currie has confirmed a release date for her latest solo project which features a bevy of rocks finest on the new album, Blvds of Splendor.... (
more...
)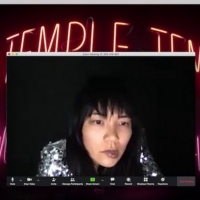 Thao & The Get Down Stay Down Release Video for 'Phenom'
by TV News Desk - April 06, 2020
Thao & The Get Down Stay Down, the Oakland-based band fronted by singer and songwriter Thao Nguyen, is now debuting the new video for the track "Phenom." Shot entirely via Zoom video conferencing software in the midst of the California's Stay At Home order, the video was filmed without any of the co... (
more...
)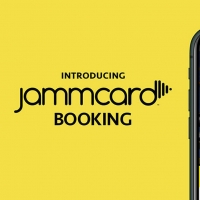 Jammcard Launches New Artist Booking Feature
by TV News Desk - April 06, 2020
Jammcard, the Los Angeles-founded music tech startup ultimately known as the Music Professionals Network and coined the "LinkedIn for musicians" by Forbes, announces a brand new booking feature that will open up opportunities for the music industry community like never before. ... (
more...
)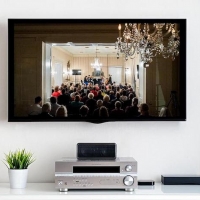 Americas Society Introduces Virtual Visual Arts & Music Content
by TV News Desk - April 01, 2020
Americas Society presents a new series of online cultural programs to offer original musical and artistic content. In light of the COVID-19 pandemic, Americas Society turned to the virtual world to keep creating awareness of Latin American contemporary artists and music, providing support to that co... (
more...
)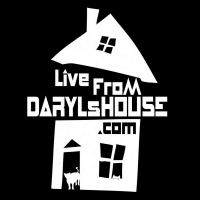 AXS TV Launches 14 Episodes of LIVE FROM DARYL'S HOUSE
by TV News Desk - March 31, 2020
 AXS TV announced today that the network is airing 14 episodes of the multi-award-winning music series Live From Daryl's Housea?"premiering on Sunday, April 19 at 9 p.m. ET/6 p.m. PT. AXS TV has curated a roster of the popular series' episodes, highlighting an eclectic blend of artists that will app... (
more...
)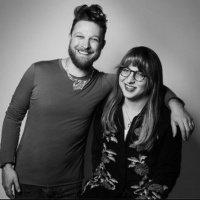 Benjamin Scheuer Releases New Song 'I Am Samantha'
by TV News Desk - March 31, 2020
Canvasback Records/Atlantic Records is proud to announce the release of "I Am Samantha" from singer-songwriter Benjamin Scheuer. The touching track recounts the real-life journey of Samantha Williams – a transgender woman who Scheuer first met and befriended at a coffeeshop in New York City.... (
more...
)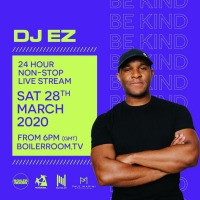 DJ EZ to Perform Another Marathon 24-Hour Set
by TV News Desk - March 25, 2020
The legendary DJ EZ returns to the decks this Saturday 28th March 2020 (from 6PM GMT) for another 24 hour live stream, hosted live via Boiler Room along with DJ EZ's social channels, in conjunction with My Kind Deed - the good news feed,  an initiative set up with one purpose - to spread kindness - ... (
more...
)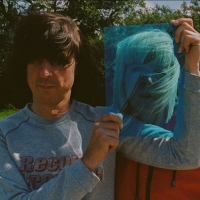 The Lovely Eggs Release Homemade Video For 'Still Second Rate' & Tour Dates Rescheduled To July
by TV News Desk - March 25, 2020
It's a weird time in the world right now. It's always been a weird time in EGGland. The Lovely Eggs, the acclaimed psych-punk duo, who are set to release their new album 'I Am Moron' this coming April 3rd via EGG Records, had been due to tour the UK in April to promote the album's release and many o... (
more...
)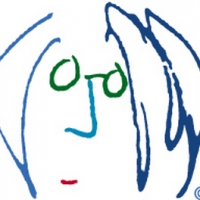 John Lennon Songwriting Contest Creates 'Stuck At Home' Opportunities
by BWW News Desk - March 24, 2020
Over its 23 year history, The John Lennon Songwriting Contest (JLSC) has recognized the talent of entries from several people who have risen to stardom – Meghan Trainor, American Authors, MAGIC!, Gaby Moreno and more.... (
more...
)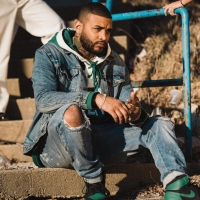 Joyner Lucas Releases New Song and Video
by TV News Desk - March 12, 2020
2x GRAMMY® Award-nominated rapper Joyner Lucas has announced the release of a triumphant new single from the album ADHD, now confirmed for a March 27 release via Twenty Nine Music Group. "Lotto" is available today at all DSPs and streaming services. The song sees the Worcester, MA-based artist furth... (
more...
)