Latest Articles
JAY-Z To Accept Gatekeeper of Truth Award At Harry Belafonte's 94th Birthday Celebration
by TV News Desk - February 23, 2021
The event will feature just-added performances & appearances from Tiffany Haddish, Usher, Lin-Manuel Miranda, Charlamagne Tha God, Kareem Abdul-Jabbar, Susan Sarandon & Pete Buttigieg....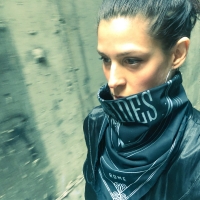 Dessa Releases New Single & Video 'Bombs Away'
by TV News Desk - February 15, 2021
In a world without touring, Dessa says, the song series is designed to deliver music in regular installments — new art to look forward to every month. The title of the series nods to the ancient Roman calendar, ides being a day that falls roughly in the middle of each month. ...