| | |
| --- | --- |
| BIO: This is the band page run by the band themselves. We are ANTI-RACIST,ANTI-SEXIST,ANTI-HOMOPHOBIC, and ANTI-BREEDING but PRO-CHOICE. We are not P.C., but share similar interests...we are simply against ALL forms of Fascism and against the petty infighting that can result in an exclusive scene where the true, terrifying enemies can be put on the back-burner because of our petty differences. I just wish we could unite to fight for the important things in life like freedom and equality and our polluted dying eco-system that we depend on to live. Yes, I mean these wicked corporations & their collusion with our government to feed you lies through the media they control. Wake the fuck up!!! And if you ARE awake or claim to be, please heed my warning that this infighting can result in nothing but the smallest, smug sense of self-righteousness and the alienation of people that truly want to help (most of the time, a few bad apples aren't even usually that bad). Well, I can dream, can't I or is thought-crime being enforced finally!!! Throw away the key. For a finely detailed explanation about our views on police, prisons, border police/immigration policies and the greed and corruption that fuel these loathsome enterprises, I can't recommend the following book highly enough: 'Lockdown America: Police and Prisons in the Age of Crisis' by Christian Parenti (the son of Michael Parenti [the man whose spoken word quotes we used in the record:'No GODS/NO MANAGERS' by Choking Victim] whom also has written many books that have greatly informed our politics). Check back here for shows,recording updates, and other info. | |
Latest Articles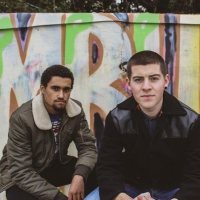 Grade 2 Share Music Video for 'Look Up'
by TV News Desk - February 12, 2020
Today, UK punk band Grade 2 unveil the music video for their feel good tune "Look Up,"off the band's third record Graveyard Island (Hellcat). The track is guaranteed to make you stomp your feet and the video, which follows the band on the road, will put a smile on your face. "'Look Up' is a song out...

Rebellion Festival Returns in August at Winter Gardens in Blackpool
by TV News Desk - March 11, 2019
Returning this summer over four days from the 1st to the 4th of August at the Winter Gardens in Blackpool, Rebellion Festival, respected the world over for bringing together the best new and iconic punk and alternative bands annually, has confirmed the day splits for this year's stellar line-up....

Erik Deutsch To Release FALLING FLOWERS Album On September 14 Via LoHi Records
by TV News Desk - July 23, 2018
Keyboardist Erik Deutsch makes American music, pure and simple. Over the last two decades plus, he's earned a stellar reputation as a bandleader and collaborator, working with artists like Steven Bernstein, Theo Bleckmann, Rosanne Cash, Nels Cline, Charlie Hunter, Shooter Jennings, Norah Jones, Left...