BIO:

From the Mountains of East Tennessee, Southern Gospel Music fills the air and is the home of The Kingdom Heirs, one of Southern Gospel Music's top Male Quartets. The group sang in local churches and concert halls in 1981, and as their music and message spread to a wider audience, so did their popularity and demand. Later in 1981 they began singing at the Silver Dollar City theme park, which is now Dollywood. In 1986 when the theme park took on their new name, The Kingdom Heirs were asked to become the resident gospel group and now this year, both The Kingdom Heirs and Dollywood will be celebrating 27 years. Not only are they one of Dollywood's favorites, but a favorite to millions everywhere. The Kingdom Heirs have been nominated many times for industry awards such as The SGMA Awards, Dove Awards and The Singing News Fan Awards. Winning Newcomer Group of the Year in 1989, the group has been a constant favorite. The latest award is 2012 Band of the Year, which the band also won in 2002, 2004, 2005 and 2006 . They have also had many top ten songs, and currently have had 29 top 5 songs in a row and 6 number 1 songs including their latest number #1 song, "Tell Me Why" and "He Locked The Gates" . Over the past years they have had 24 songs nominated for Song of the Year. With a nine-month schedule performing to thousands of people a year at Dollywood, the group also tours for eight weeks, January through March. All of their tour scheduling is done in house. Recording for Crossroads Marketing on the Sonlite Records label, they are distributed nationally in retail, Christian Book Stores and Internet. Their latest recordings include, We Will Stand Our Ground, By Request, Songs From The Redbook, Its Christmas, When You Look at Me, True To the Call and White Christmas CD. The group's manager is Steve French. Steve and his brother Kreis are the owners and are each in their 32nd year with the group. Steve is the Baritone as well as the group's MC and statesmen. Kreis plays the bass guitar. He and Steve are the comic relief in the group. Growing up together in a wonderful Christian home, both were raised on Southern Gospel music. With Christian parents, they each give Dad and Mom all the credit for their talent and sense of humor toward life. They both express this on and off the stage. Dennis Murphy has been with the group for 22 years and is the drummer. Dennis has been nominated for Instrumentalist of the Year the past 10 years. In most recent years he has been singing songs he has written. Dennis is a crowd favorite and very popular member of the group. Arthur Rice is, without question, one of the most talented men to ever come through Gospel Music. Arthur is in his 17th year with the group and is nominated year after year for Favorite Lead Singer and Male Vocalist and also Producer of The Year! He does most of the recording and producing for the group in his own studio, "The Room". These four men just mentioned are the mainstay of the group. However, these four are very blessed to have three young men to join them. Now in his 9th year is bass singer Jeff Chapman. Jeff is an amazing singer that sings the bass part. He can sing the lowest of low notes and has a great lead voice. There are none that are more consistent then Jeff. He is from Brunswick,Georgia. The youngest member is 26 year old Andy Stringfield. Andy is in his 6th year with the group and is from Harriman Tennessee and is one of the most talented piano players to come along in recent years. Andy attended the University of Tennessee and was a drummer in the Pride of The Southland Marching Band. His talent doesn't stop there. He is also sings baritone and lead with the vocals. Singing the tenor part is, Jerry Martin. Jerry is from Bladenboro NC. Jerry has been singing gospel music all his life. A great high tenor with plenty of power and has a rich full tenor voice. A great singer, a great spirit and and a great tenor. Jerry has always been a favorite in Southern Gospel Music. You will love him and all of The Kingdom Heirs. Come see what God is doing through these men.
Latest Tweets
| | |
| --- | --- |
| 1/12 @ 11:47 PM | kkingdomm - I know HRH collection is over but she just dug me out of my depression in 60 seconds. |
| | |
| --- | --- |
| 1/1 @ 1:18 PM | kkingdomm - The Kelela PS5 hack is part of her album rollout right? Hope its on purpose. |
| | |
| --- | --- |
| 12/21 @ 4:42 AM | kkingdomm - 5am trip to mcdonalds to try my luck at this mariah Tee 😅🐑🐑🐑🐑🐑🐑🐑🐑🐑🐑🐑🐑🐑🐑🐑🐑🐑🐑🐑🐑🐑🐑🐑🐑🐑🐑🐑 |
MORE TWEETS
Latest Articles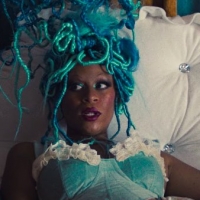 VIDEO: Aluna Shares 'Forget About Me' Music Video With Diplo & Durante
by Michael Major - January 14, 2022
British singer-songwriter Aluna returns today with her new single "Forget About Me," a collaboration with Diplo and Italian producer, DJ, and multi-instrumentalist Durante, offering fans a taste of what's to come from Aluna in 2022. The track was co-produced by Aluna, Diplo and Durante. Watch the ne...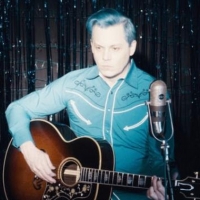 VIDEO: Jack White Shares New Single 'Love Is Selfish'
by Michael Major - January 14, 2022
Jack White has shared "Love Is Selfish," the latest track from his upcoming new album ENTERING HEAVEN ALIVE, the second of two to be released this year. The official music video – directed by Jack White – premiered today on YouTube as well....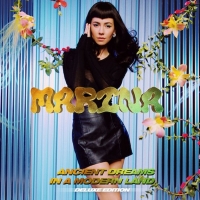 MARINA Shares Deluxe 'Ancient Dreams In A Modern Land'
by Michael Major - January 07, 2022
Ancient Dreams In A Modern Land (Deluxe Edition) adds five additional tracks to the original 10-song album, including the brand new "Happy Loner," along with an official music video, directed by Brendan Walter (Fall Out Boy, Green Day, Panic! At The Disco). Listen to the new deluxe album and watch t...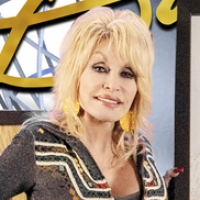 Dolly Parton Earns 47 New Gold & Platinum Certifications From Around the World
by Michael Major - January 06, 2022
Proving that seven decades into her unprecedented career new ground continues to be charted, Dolly Parton is presented with a staggering 47 new sales certifications from around the world to kick off the New Year. The certifications are for Jolene, 9 to 5, I Will Always Love You, Islands in the Strea...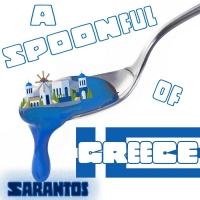 Singer Songwriter Sarantos Embraces Greek Heritage On Latest Single Release
by Chloe Rabinowitz - January 04, 2022
Now, Sarantos is following up his #1 singles with an ode to his Greek heritage. 'A Spoonful of Greece' is his latest single and video....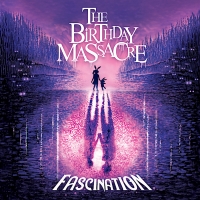 The Birthday Massacre Announces New Album 'Fascination'
by Michael Major - December 13, 2021
The 9-song album was produced by band members Michael Rainbow, M. Falcore, and Brett "Bat" Carruthers and recorded at Desolation Studios, Dire Studios and The Altar Studios all in Toronto. The new track 'Dreams of You' is out now. Plus, check out the group's upcoming tour dates!...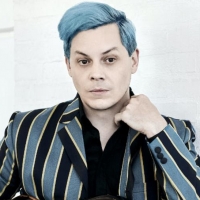 Jack White Announces 2022 Headline Tour Dates
by Michael Major - December 10, 2021
Jack White has announced the first dates of The Supply Chain Issues Tour with shows in North America, Europe, and the United Kingdom. The tour produced by Live Nation -- which includes White's first headline shows in four years -- will begin with two special FEAR OF THE DAWN album release shows!...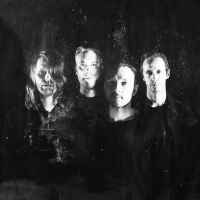 VIDEO: Cult of Luna Release 'Cold Burn' Music Video
by Michael Major - December 01, 2021
Their forthcoming album The Long Road North is one of their most beautiful and dynamic works to date and features guest appearances from composer Colin Stetson, Phoenix's Christian Mazzalai and Laurent Brancowitz plus more. Watch their new music video now!...