Latest Articles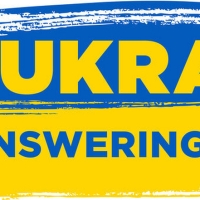 Sheryl Crow, Billie Eilish & Finneas, Paul McCartney & More Join NBC's Ukraine Benefit Special
by Michael Major - June 30, 2022
As previously announced, Broadway luminaries Rachel Bay Jones, Brenda Braxton, Liz Callaway, Lilla Crawford, Juwan Crawley, José Llana, Beth Malone, Andrea McArdle, Bonnie Milligan, Orfeh, Krysta Rodriguez, Seth Rudetsky, James Wesley and NaTasha Yvette Williams will come together for a special rend...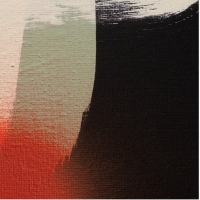 Switchfoot Announce 'Interrobang (Deluxe Edition)'
by Michael Major - June 10, 2022
The deluxe will include the album's 11 tracks along with three b-sides, "youth of the young," "interrobang," and "the sound of holding breath." The deluxe also features two recently released album track remixes, "i need you (to be wrong)," remixed by the indie-pop group lovelytheband and "wolves," r...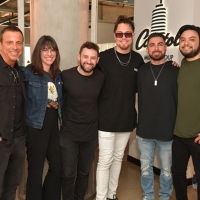 Capitol Records Signs Acraze in Partnership With Thrive Music
by Michael Major - June 06, 2022
The move follows the release of ACRAZE's global smash "Do It To It" through Thrive's deal with Capitol Music Group's Virgin Music label. "Do It To It" (ft. Cherish) has amassed over 8.4 billion combined global streams since its release last August....
The Revivalists Take the Stage for Charity Concert In The Hamptons
by A.A. Cristi - June 02, 2022
Greg Williamson and Nicole Rechter, the founders of RWE Partners, are continuing the Hamptons summer charity concert series they debuted last year with an instant sell out of the Marcus King & Friends show. ...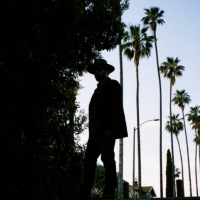 Kario Collective Announces Debut Album 'Audition'
by Michael Major - May 26, 2022
To ring in the announcement, the mononymous collective has shared lead single 'Captive (Your Hooks),' which is accompanied by a hallucinatory, bizarrely comforting video by director and internet provocateur Ben Ditto (The 1975, Louis Vuitton, Alexander Wang)....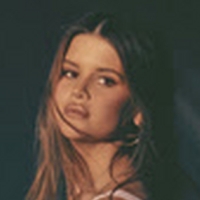 Maren Morris' 'The Middle' With Zedd Now Six Times Platinum-Certified
by Michael Major - May 23, 2022
Grammy-winning superstar Maren Morris' hit track "The Middle" with Zedd from 2018 is officially six times Platinum-certified—watch Maren and Zedd perform the track, which has accumulated more than one billion audio and video on-demand streams, at Hangout Fest this past weekend. Check out her full li...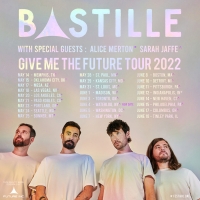 Sarah Jaffe Announces North American Tour Supporting Bastille
by Michael Major - May 12, 2022
The tour kicks off this weekend in Memphis, TN with Alice Merton and on May 28th Jaffe will join them at the Palace Theatre in St. Paul, MN and continue on for the remainder of their stateside run. The two-week trek includes a June 7th stop in Jaffe's current homebase of NYC, where they'll play Term...
Find Out Who Won at the 2022 GRAMMY Awards - All the Winners!
by Michael Major - April 21, 2022
The 64th Annual GRAMMY Awards featured a tribute to Stephen Sondheim, a win for Barlow and Bear's 'Unofficial Bridgerton Musical,' Lady Gaga and Tony Bennett for their 'Love For Sale' Cole Porter duets album, Olivia Rodrigo, and more. Check out the full list of winners now!...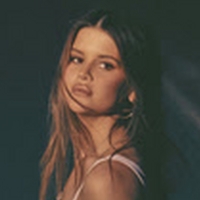 Maren Morris' 'Humble Quest' Debuts at #2 on Billboard's Top Country Albums Chart
by Michael Major - April 04, 2022
Humble Quest, the new album from Grammy-winning superstar Maren Morris, debuts at #2 on Billboard's Top Country Albums chart and #21 on the Billboard 200 today. Humble Quest—which broke the record for most first day and first week streams globally on Amazon Music for a country album by a female arti...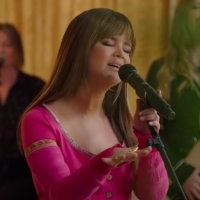 VIDEO: Maren Morris Performs NPR Tiny Desk (At Home) Concert
by Michael Major - April 04, 2022
Country star Maren Morris performed at the Tiny Desk, in the latest in NPR Music's ongoing quarantine concert series. The concert features performances of 'Circles Around This Town,' 'I Can't Love You Anymore, 'Background Music,' and 'The Bones.' Watch the new performance now!...