Latest Articles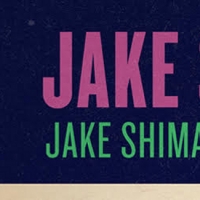 Jake Shimabukuro Releases New Album 'Trio'
by TV News Desk - February 11, 2020
Jake Shimabukuro has been redefining what the ukulele is capable of for the last 20 years, and on 14 February 2020, he returns with his new album 'Trio,' his first on Music Theories Recordings, a division of Mascot Label Group.... (
more...
)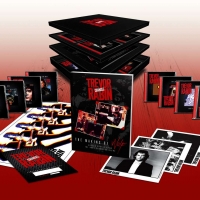 Guitar Legend Trevor Rabin To Share 'Changes' 10 Disc Box Set, Out March 16
by TV News Desk - January 31, 2020
Trevor Rabin had a hugely successful career in his native South Africa as part of what would be considered a teenybop band entitled Rabbitt. Whilst the band had much domestic success, outside of South Africa nobody knew who they were so Trevor Rabin left the band and South Africa and headed for Lond... (
more...
)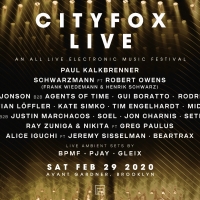 Full Lineup Revealed for 2nd Annual CITYFOX LIVE
by TV News Desk - January 30, 2020
Announcing the full lineup for its one-of-a-kind all live electronic dance music festival, The Cityfox Experience has revealed over ten new acts for its second edition of Cityfox LIVE. Featuring only live performances from renowned underground dance music acts, Cityfox LIVE will return to its Brookl... (
more...
)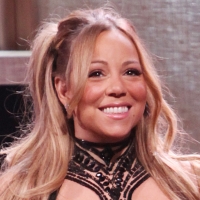 Mariah Carey, Annie Lennox, Pharrell & More Among 2020 Songwriters Hall of Fame Inductees
by TV News Desk - January 16, 2020
Musical legends Mariah Carey, Annie Lennox / Dave Stewart p/k/a Eurythmics, Ernie Isley / Marvin Isley / O'Kelly Isley / Ronald Isley / Rudolph Isley / Chris Jasper p/k/a The Isley Brothers, Steve Miller, Chad Hugo / Pharrell Williams p/k/a The Neptunes, Rick Nowels and William "Mickey" Stevenson wi... (
more...
)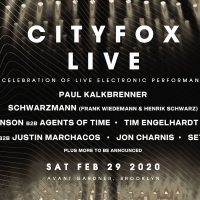 2nd Annual Cityfox LIVE at Avant Gardner on February 29
by TV News Desk - January 09, 2020
After a roaring entry into 2020 with a ravaging 27 hour dance marathon on New Year's Eve through New Year's Day, NYC event purveyors The Cityfox Experience are pleased to present the second edition of Cityfox LIVE on Saturday, February 29 from 10pm to 6am at East Williamsburg's multi-room event comp... (
more...
)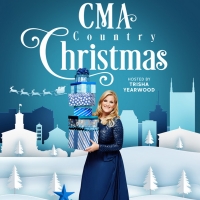 ABC to Air Encore Presentation of CMA COUNTRY CHRISTMAS
by TV News Desk - December 18, 2019
Celebrate the holidays with an encore presentation of a?oeCMA Country Christmas,a?? airing Tuesday, Dec. 24 at 9/8c on the ABC Television Network. Trisha Yearwood hosts and performs during the festive special with additional performances by Dierks Bentley, Kristin Chenoweth, for KING & COUNTRY, Chr... (
more...
)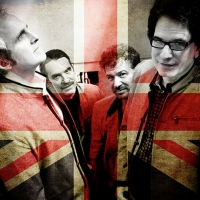 The Weeklings To Release New LP 3
by TV News Desk - December 17, 2019
Don't let The Weeklings fool you, spawned in Asbury Park, NJ, the foursome have become an impressive rock 'n' roll ensemble, at once classic but thoroughly up to the moment. The Weeklings will release the new studio album, 3 on January 17 via Marty Scott's legendary indie Jem Records. Today, they sh... (
more...
)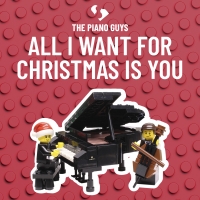 The Piano Guys Release Cover of 'All I Want For Christmas Is You'
by TV News Desk - November 22, 2019
Ushering in the start of the Christmas season, THE PIANO GUYS today release a new instrumental cover, this time taking on Mariah Carey's chart-topping holiday hit, 'All I Want for Christmas Is You.' The Utah quartet are no strangers to the holiday music scene, having previously released two Christma... (
more...
)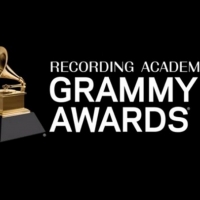 Lizzo, Billie Eilish, & Lil Nas X Lead GRAMMY Nominations - See Full List!
by TV News Desk - November 20, 2019
Recording Academy® President/CEO Deborah Dugan alongside Academy Chair of the Board of Trustees and renowned record producer Harvey Mason Jr., as well as GRAMMY Awards® host Alicia Keys and past two-time GRAMMY® nominee Bebe Rexha, today revealed nominees for the 62nd GRAMMY Awards in select categor... (
more...
)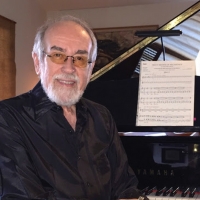 ROGER KELLAWAY Celebrates his 80th Birthday at The Birdland Theater!
by TV News Desk - October 15, 2019
There's nobody quite like Roger Kellaway. In a career that has stretched over the last 60 years, while performing with many of the legendary jazz musicians of his time he has also written memorable film and television scores, composed classical works for major symphony orchestras, inspired what cam... (
more...
)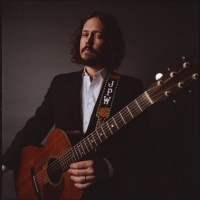 Grammy Award Winner John Paul White Adds Southeast Tour Dates This Fall
by TV News Desk - September 25, 2019
Grammy Award winner John Paul White continues his tour across North America in support of his solo album The Hurting Kind (out now on Single Lock Records). Further stops include Callaghan's in Mobile, The Attic in Tampa, Abdo New River Room in Fort Lauderdale and more. See below for a complete tour ... (
more...
)