| | |
| --- | --- |
| BIO: Born the youngest of ten children, raised in Southwest Detroit and a resident of Nashville since 2005, Jack White is one of the most prolific and renowned artists of the past fifteen years. When the White Stripes started in 1997 no one, least of all Jack, ever expected that a red-and-white two-piece band would take hold in the mainstream world. With the release of 2001's White Blood Cells the band was thrust on magazine covers and captivating audiences through worldwide touring. "Fell in Love With a Girl" served as the band's breakthrough hit and its accompanying Michel Gondry Lego clip was chosen by Pitchfork Media as the #1 music video of the 2000's. The release of Elephant in 2003 not only cemented the band's reputation as a force to be reckoned with, but it also offered the hit "Seven Nation Army" which has since become appropriated as a de facto stadium chant for many sports teams the world over. In 2004 White teamed up with Loretta Lynn to produce and perform on her Van Lear Rose album, an effort that won Grammy's for Best Country Album and Best Country collaboration with vocals for the single "Portland, Oregon." To date White has won nine Grammys in seven different categories. White formed a "new band of old friends" the Raconteurs in 2006 and their debut album Broken Boy Soldiers showed a markedly different side, most notably one where songwriting, vocal and guitar duties were shared. The success of their debut-single "Steady, As She Goes" proved that White's previous accomplishments were no fluke. To take it even further, in 2009 White took to his original instrument, the drums, and started the Dead Weather with members of the Kills, Queens of the Stone Age and the Greenhornes. Releasing two albums in two years and unleashing a dark, captivating live show upon curious audiences, the Dead Weather futher-cemented Jack White's musical versatility and range. Also in 2009, White opened the doors to his very own record label, Third Man Records, where he has produced over 120 records in less than three years. Spanning artists as varied as Jerry Lee Lewis, the Smoke Fairies, Wanda Jackson, Black Milk and Stephen Colbert, the label has quickly developed a reputation as a leader in the vinyl record industry. In January 2012 White announced the upcoming release of his debut album Blunderbuss which will be accompanied by extensive touring across the world. | |
Latest Tweets
| | |
| --- | --- |
| 5/7 @ 12:00 PM | thirdmanrecords - Join us for an evening with @SteveGunnMusic and @jeffparkersound live in #TheBlueRoom at Third Man HQ in Nashville… https://t.co/yhD2zJOmGP |
| | |
| --- | --- |
| 5/7 @ 10:00 AM | thirdmanrecords - Natalie Bergman's new track "Paint The Rain" is now added to @AppleMusic New Music Daily! Listen here:… https://t.co/d07ctsxsRn |
| | |
| --- | --- |
| 5/7 @ 8:37 AM | thirdmanrecords - "For once, modern songs about faith feel experimental and personable. What she has done to create her own form of w… https://t.co/V0AuhnHz8O |
MORE TWEETS
Latest Articles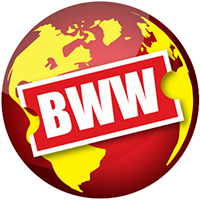 Bowery Entertainment Group Rebrands as Action Artist Group
by BWW News Desk - May 07, 2021
Born out of eager, young industry professionals, Action Artist Group was formed when Jack and John sought to fill the void left by so many companies, originally as Bowery Entertainment Group. ...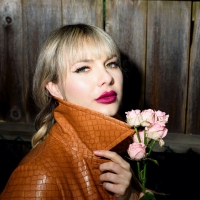 Kandle Shares Summer-Ready 'No Good'
by TV News Desk - May 05, 2021
For the album visuals, Kandle has been teaming up with longtime collaborator, Director Brandon William Fletcher, who was behind the visual for her single "Honey Trap," a sweet-but-fierce tune about breaking free from a sticky power struggle and the awakenings that follow....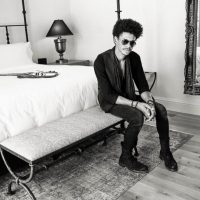 BlackDenim Records Announces Zach Person's Weekly Residency at Geraldine's
by TV News Desk - April 20, 2021
This residency follows the successful release of Person's self-titled, debut album and sold-out release show on April 2 at Empire Control Room....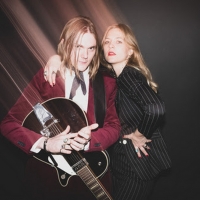 Ida Mae Shares New Song 'Road to Avalon'
by TV News Desk - April 14, 2021
When it came time to record, the band planned on working once again with legendary producer Ethan Johns (Ray LaMontagne, Laura Marling, Kings of Leon), who'd helmed Chasing Lights back in England....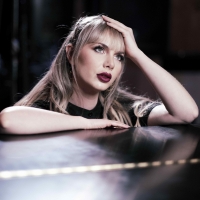 Kandle Finds Clarity On 'Misty Morning'
by TV News Desk - April 07, 2021
For the video, Kandle reconnects with 'Honey Trap" director, Brandon William Fletcher, to create classic 40s noir-inspired cine-magic, filmed along the Vancouver coastline and within the lush landscape of Stanley Park....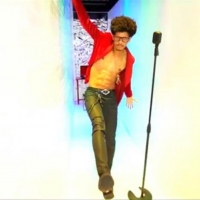 Zach Person Premieres Music Video for Single 'Can't Stop Running'
by TV News Desk - March 10, 2021
The video was conceptualized by Person and his manager, Christopher Durst, a former rock photographer known for his iconic imagery of legendary artists like Willie Nelson, Paul McCartney, Stevie Wonder, and more. The video was directed by Christopher Durst, edited by Zach Person, with production by ...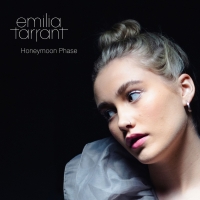 Emilia Tarrant Releases The Effortlessly Beautiful 'Honeymoon Phase'
by BWW News Desk - March 05, 2021
Emilia Tarrant is a 19-year-old singer songwriter from Winchester, who started playing the piano at the age of 12 and has been writing songs ever since. She says: 'songwriting is like writing a diary for me; each song comes from the heart and is a way for me to escape the daily stresses of life'....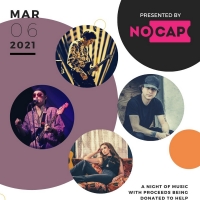 'For The Crew' Event Announces Special Guest Artists
by TV News Desk - March 03, 2021
Making for a special one-of-a-kind event, they'll join the previously announced performers: Jeff Schroeder of The Smashing Pumpkins, Katie Cole, Kevin Rudolf and Tommy Marz....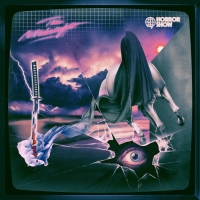 The Midnight Announce Release of 'Horror Show' EP
by TV News Desk - March 03, 2021
Horror Show' will receive its full release on 19th March and follows after the LA band's latest LP release 'Monsters' that achieved #85 in the UK Top 100 Album Chart, #1 Itunes Electronic Album in five countries....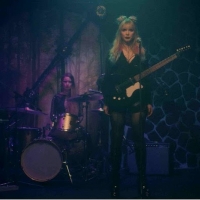 Kandle Assembles Supergroup The Wiccs For 'Honey Trap'
by TV News Desk - March 03, 2021
Kandle closed out 2020 with a stunning James Bond-inspired single, "Lock & Load". As the world awaits the return of live shows, Kandle delivers a cinematically stunning video showcasing an all-female rock band, The Wiccs, to poignantly illustrate the song's themes. ...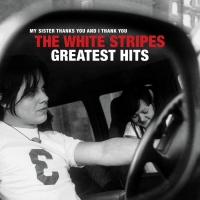 The White Stripes Share 'From The Basement' Live Session Video
by TV News Desk - February 17, 2021
The White Stripes From The Basement session is streaming now at the official White Stripes and From The Basement YouTube channels....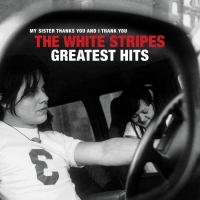 The White Stripes Greatest Hits Out Now Worldwide on Vinyl & CD
by TV News Desk - February 12, 2021
To celebrate today's international release, select record stores around the world are offering an array of special giveaways with the purchase of The White Stripes Greatest Hits on CD or vinyl....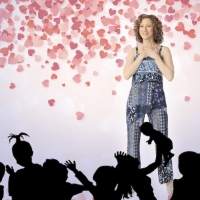 Laurie Berkner's Shares Valentine's Day Party Virtual Concerts for Families
by TV News Desk - January 13, 2021
All you need is love! Iconic children's musician Laurie Berkner invites everyone to celebrate the sweetest day of the year at two special 'Valentine's Day' LIVE Virtual Family Concerts on Sunday, February 14 at 12:00 p.m. and 5:00 p.m....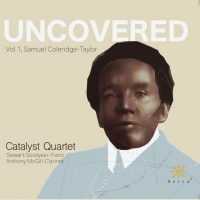 Catalyst Quartet to Release UNCOVERED Vol. 1, Featuring The Works Of Samuel Coleridge-Taylor and More
by BWW News Desk - January 12, 2021
The first of a multi-volume set, Volume 1 features the works of Samuel Coleridge-Taylor including his Quintet in G minor for Piano and Strings with pianist Stewart Goodyear, Fantasiestück, and Quintet in F sharp minor with clarinetist Anthony McGill....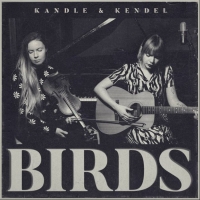 Kandle & Kendel Share Neil Young Covers On 'Birds' EP Out Now
by TV News Desk - January 06, 2021
For the New Year, JUNO-nominated singer Kandle Osborne and acclaimed fiddler and vocalist Kendel Carson (Alan Doyle, Great Big Sea) just shared their Birds EP -- a beautiful stripped-down collection of six Neil Young covers out now....