BIO:

Born the youngest of ten children, raised in Southwest Detroit and a resident of Nashville since 2005, Jack White is one of the most prolific and renowned artists of the past fifteen years. When the White Stripes started in 1997 no one, least of all Jack, ever expected that a red-and-white two-piece band would take hold in the mainstream world. With the release of 2001's White Blood Cells the band was thrust on magazine covers and captivating audiences through worldwide touring. "Fell in Love With a Girl" served as the band's breakthrough hit and its accompanying Michel Gondry Lego clip was chosen by Pitchfork Media as the #1 music video of the 2000's. The release of Elephant in 2003 not only cemented the band's reputation as a force to be reckoned with, but it also offered the hit "Seven Nation Army" which has since become appropriated as a de facto stadium chant for many sports teams the world over. In 2004 White teamed up with Loretta Lynn to produce and perform on her Van Lear Rose album, an effort that won Grammy's for Best Country Album and Best Country collaboration with vocals for the single "Portland, Oregon." To date White has won nine Grammys in seven different categories. White formed a "new band of old friends" the Raconteurs in 2006 and their debut album Broken Boy Soldiers showed a markedly different side, most notably one where songwriting, vocal and guitar duties were shared. The success of their debut-single "Steady, As She Goes" proved that White's previous accomplishments were no fluke. To take it even further, in 2009 White took to his original instrument, the drums, and started the Dead Weather with members of the Kills, Queens of the Stone Age and the Greenhornes. Releasing two albums in two years and unleashing a dark, captivating live show upon curious audiences, the Dead Weather futher-cemented Jack White's musical versatility and range. Also in 2009, White opened the doors to his very own record label, Third Man Records, where he has produced over 120 records in less than three years. Spanning artists as varied as Jerry Lee Lewis, the Smoke Fairies, Wanda Jackson, Black Milk and Stephen Colbert, the label has quickly developed a reputation as a leader in the vinyl record industry. In January 2012 White announced the upcoming release of his debut album Blunderbuss which will be accompanied by extensive touring across the world.
Latest Tweets
| | |
| --- | --- |
| 5/19 @ 5:00 PM | thirdmanrecords - New releases are added to our playlist regularly. Follow to keep up: https://t.co/U3lJKP01De Includes @LolaKirke, R… https://t.co/KLd9VZqTiT |
| | |
| --- | --- |
| 5/19 @ 2:30 PM | thirdmanrecords - Nashville dream pop/R&B artist Love Montage will join #LockelandStrings to perform at #TheBlueRoom on Saturday, May… https://t.co/Vm5kTs6yTd |
| | |
| --- | --- |
| 5/19 @ 9:10 AM | thirdmanrecords - Now streaming, The White Stripes Live in San Francisco at Bimbo's 365 Club, July 14th, 2001. Listen now @nugsnet he… https://t.co/7sInpbjJuZ |
MORE TWEETS
Latest Articles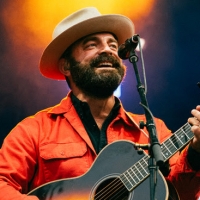 Drew Holcomb & the Neighbors Announce Fall Headline Tour
by Michael Major - May 03, 2022
Drew Holcomb & the Neighbors have been steadily ramping up their touring since Holcomb wrapped his biggest You & Me run ever with his wife Ellie Holcomb to celebrate the release of their recent LP Coming Home: A Collection of Songs that dropped in January 2022. Check out the full list of upcoming to...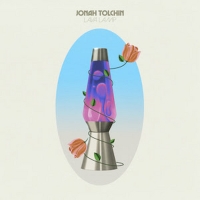 Jonah Tolchin Releases New Single 'Never Giving Up' From Upcoming 'Lava Lamp' Album
by Michael Major - May 03, 2022
Shot at Coolidge Studios in Providence, RI, watch and share the live performance video of "Never Giving Up," directed and edited by the album's co-producer Nic Coolidge. The clip features Jonah Tolchin (vocals/guitar), Nic Coolidge (bass/backing vocals), and Michael Joel Bosco (drums/backing vocals)...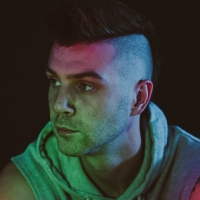 Jake Huffman Releases New EP 'Adderall & Whisky'
by Michael Major - April 29, 2022
Jake Huffman's debut EP "Adderall & Whisky" is out today, April 29, 2022. In celebration, we are sharing the Allison Flom directed video for the track, "Just A Little More." Jake's band has shared the stage with acts such as Blink-182, Jack White, BB King, and The Flaming Lips. Listen to the new EP ...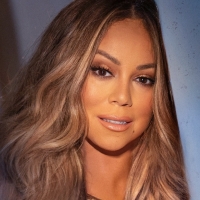 Audible Expands 'Words + Music' Slate With Mariah Carey, Pete Townshend & More
by Michael Major - April 28, 2022
New artists to join the 'Words + Music' include Mariah Carey, singer-songwriter Aimee Mann, rock legend Carlos Santana, singer, songwriter, and record producer Beck, The Who's guitarist and principal songwriter Pete Townshend, comedy rock duo, Tenacious D, comprised of Jack Black and Kyle Gass, and ...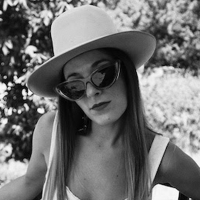 Nicky Egan Shares New Title Track From Her Forthcoming LP 'This Life'
by Michael Major - April 22, 2022
Nicky Egan continues to make a steady mark in the music scene, carving out a unique journey and solidifying herself as a multi-talented creative and multi-instrumentalist. She's performed all over the country fronting her own musical projects along with as a hired-gun for Chicano Batman, Tune-Yards,...
Find Out Who Won at the 2022 GRAMMY Awards - All the Winners!
by Michael Major - April 21, 2022
The 64th Annual GRAMMY Awards featured a tribute to Stephen Sondheim, a win for Barlow and Bear's 'Unofficial Bridgerton Musical,' Lady Gaga and Tony Bennett for their 'Love For Sale' Cole Porter duets album, Olivia Rodrigo, and more. Check out the full list of winners now!...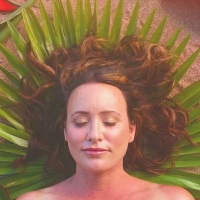 Courtney Jaye Releases 'Part Three: The Death' From Upcoming LP & Short Film
by Michael Major - April 20, 2022
Tropicali Records and acclaimed Kaua'i/Los Angeles-based songwriter Courtney Jaye are pleased to present Part Three: The Death, the third installment of Jaye's highly anticipated short film and full-length album, Hymns and Hallelucinations, a new body of work that culminates in a short film. Watch t...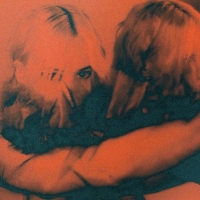 Annie Hamilton Shares New Singles 'Again' & 'All The Doors Inside My Home Are Slamming Into One Another'
by Michael Major - April 20, 2022
Ahead of the release of her long-awaited debut album, the future is here but it feels kinda like the past, adored Eora/Sydney-based musician, visual artist and designer Annie Hamilton today unveils two more songs from the full-length: 'Again' and 'All The Doors Inside My Home Are Slamming Into One A...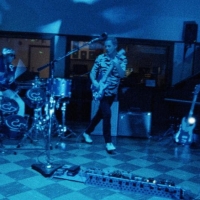 VIDEO: Jack White Shares 'What's The Trick' Music Video
by Michael Major - April 19, 2022
White has also premiered the official music video for "What's The Trick?" today on Facebook. The video is directed by Jason Lester (Wallows, Rostam, Animal Collective) and features some notable Nashville faces and places, including Regina McCrary (of the McCrary Sisters), singer-songwriter Adia Vict...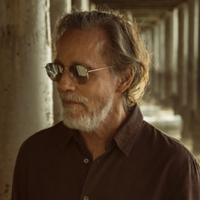 Jackson Browne to Play Vermont Benefit Concert for Jay Craven's New Film LOST NATION
by Michael Major - April 18, 2022
KCP's benefit concert is being produced in association with Higher Ground and singer/songwriter/actress and Northeast Kingdom homesteader Ariel Zevon who has collaborated on several KCP films including "Lost Nation," "Jack London's Martin Eden," "Wetware" and the 2020 documentary theater project, "T...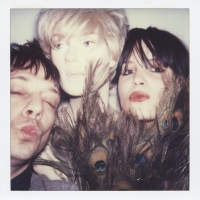 The Kills Announce Double Album Reissue of 'No Wow'
by Michael Major - April 14, 2022
The new Tchad Blake mix of the title track "No Wow" is out now with an accompanying music video directed by Sally Walker-Hudecki; it is an amalgamation of her Super 8 footage and the original 2005 video directed by Kenneth Cappello. Watch the new music video now!...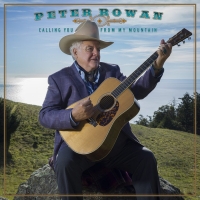 American Roots Legend Peter Rowan Announces New Album on Rebel Records
by Michael Major - April 13, 2022
Rebel Records is proud to announce a new album from pioneering American roots musician Peter Rowan. Rowan's second album for Rebel, Calling You From My Mountain features star turns from Shawn Camp, Billy Strings, Molly Tuttle, Lindsay Lou, and more, and original and traditional songs from Rowan and ...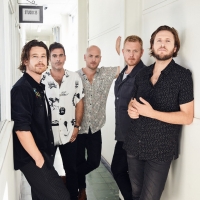 Boy & Bear Announce North American Tour Dates
by Michael Major - April 11, 2022
The news of their triumphant return comes on the heels of the band's new single and video for "State of Flight." The accompanying video takes the experience to the next level as the stars of the video literally soar across the landscape, watch the beautiful clip directed by Taylor Ferguson now! Plus...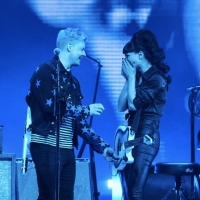 Jack White Kicks Off Tour with 'Fear of the Dawn' Album Release
by Marissa Tomeo - April 10, 2022
Last night, Jack White kicked off The Supply Chain Issues Tour with a special FEAR OF THE DAWN album release show at Detroit's Masonic Temple Theatre, his first headline show in four years. The performance included a surprise proposal during his performance of "Hotel Yorba" followed by an on stage m...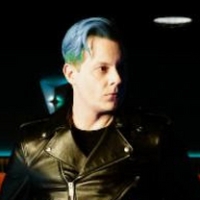 Jack White Unveils New Album 'Fear Of The Dawn'
by Michael Major - April 08, 2022
Jack White has released his first of two new albums this year, FEAR OF THE DAWN, available everywhere via Third Man Records. Featuring acclaimed singles "Taking Me Back' & "Hi-De-Ho (w/ Q-Tip)," as well as rollicking title track "Fear Of The Dawn," the new album can be enjoyed on all formats, includ...