| | |
| --- | --- |
| BIO: Green Day's original drummer, John Kiffmeyer, had joined in 1989 but he left in late 1990 in order to attend college in California, soon after the band's first nationwide tour. He was replaced by Tre Cool (drums, backing vocals). Determined to remain loyal to independent label Lookout! Records, who had released the band's first three albums, Green Day refused an offer to sign with I.R.S. Records. '1,000 Hours' (1990) was their first EP album and later that year they recorded two albums, 'Slappy' (1990) and 'Sweet Children' (1990). The following year, indie label Skene! Records released a combination of these two albums, called '1,039/Smoothed Out Slappy Hours' (1991). 'Kerplunk!' (1992), the first album featuring Tre Cool on drums, sparked the interest of a number of major record labels. The band toured for most of 1992 and 1993 and they eventually left Lookout! Records, on friendly terms. Green Day then signed with Reprise Records, who released the band's first major-label album, 'Dookie' (1994), which they had recorded in a mere three weeks. The album received much critical acclaim and sold over 15 million copies worldwide, winning the 1994 Grammy for Best Alternative Album. The videos for the singles 'Longview' and 'Basket Case' were nominated for numerous awards at the 1995 MTV Video Music Awards. Rolling Stone Magazine placed 'Dookie' at number 193 in their 500 Greatest Albums of All Time, beating Black Sabbath's eponymous album and Pink Floyd's 'Wish You Were Here'. The band's next album, 'Insomniac' (1995), was much darker than the more melodic 'Dookie' and won them award nominations for Favourite Artist, Favourite Hard Rock Artist and Favourite Alternative Artist at the 1996 American Music Awards. The video for the single 'Walking Contradiction' received a Grammy nomination for Best Video, Short Film and an MTV nomination for Best Special Effects. Green Day then cancelled their European tour, claiming they were exhausted, and took a break from making music. Following their break, they released the experimental album 'Nimrod' (1997), which was a break from their usual music and more in the style of laid-back surfer rock, silly ska, upbeat pop/punk and acoustic ballads. The surprise hit from this album 'Good Riddance (Time of your Life)' once again won them an MTV Award for Best Alternative Video. The band took another break, this time for two years, deciding to spend time with their new families. Jason White (guitar, backing vocals) became the fourth band member in 1999. Taking the style of 'Nimrod' (1997) a little further, Green Day released 'Warning' (2000), proud that it was their strongest work together. The album's definitive sound reflected the fact that the band members had not only stopped smoking marijuana as much as they previously did, but they had also matured somewhat in the interim. The album received mixed reactions, with some fans believing the band was losing its relevance, despite the album producing the number one hit 'Minority'. The album sales were not as successful as previous albums and Green Day's popularity declined somewhat. At the 2001 California Music Awards, Green Day did however win all eight of the awards for which they were nominated: Outstanding Album (Warning), Outstanding Punk Rock/Ska Album (Warning), Outstanding Group, Outstanding Male Vocalist, Outstanding Bassist, Outstanding Drummer, Outstanding Songwriter and Outstanding Artist. Releasing a greatest hits compilation, 'International Superhits!' (2001), followed by a collection of B-sides called 'Shenanigans' (2002), gave impetus to the theory that Green Day's superstar days were over. The band then co-headlined The Pop Disaster Tour, with Blink-182, in an effort to restore some of their popularity. Once more, following the tour, Green Day took some time off to spend with their families. A new album, with the working title of 'Cigarettes and Valentines', was meant for release in 2002 but after 20 tracks had been recorded, the master tapes were stolen from the studios. The band was devastated and decided not to try and recreate the album but do something better instead. The resulting album, 'American Idiot' (2004), proved their biggest hit to date, with some referring to it as "punk rock opera". It sold 1.5 million units in its first week and went straight to number one in the US, UK, Canada, Australia and Japan, following the single of the same name, which entered the UK singles charts at number three. The band was nominated for six Grammy Awards in 2004, with 'American Idiot' winning a Grammy for Best Rock Album. The band had also changed their image. They stopped dyeing their hair pink and green, and began wearing eyeliner and black clothes with red ties onstage. In 2005, Green Day went on a world tour to promote their new album. It was the longest tour of their career and lasted 150 dates, including shows in England, Australia, Japan and South America. Recording the two shows at England's Milton Keanes National Bowl, Green Day released this as a DVD called 'Bullet in a Bible' (2005), including behind the scenes footage of the band which was voted 'Best Show on Earth' by Kerrang! magazine. At the 2005 MTV Awards, they won a total of seven of the eight awards for which they were nominated. In 2006, they won another Grammy Award for Record of the Year in recognition of their success with 'Boulevard of Broken Dreams' from the 'American Idiot' (2004) album. The single spent 16 weeks at number one on Billboard's Modern Rock Tracks. The band engaged in a number of small projects, including releasing an album under the name 'FoxBoro Hot Tubs' entitled 'Stop, Drop and Roll' in 2008. They also went on a mini tour under this name to promote the record. From January 2006, Green Day had been working on new material and had written 45 songs by October 2007. As the band had to choose and record the tracks for the album, '21st Century Breakdown' was not released until 15 May 2009 - the longest ever gap between albums for the band. It received positive reviews from critics and reached number one in 14 countries, becoming gold or platinum in each one. It spawned hits 'Know Your Enemy' and 'Song of the Century'. Between July 2009 and early 2010 they toured once again. They also had discussions with award-winning director Michael Mayer and the cast of 'Spring Awakening' about creating a Green Day musical. 'American Idiot: The Musical' opened on Broadway on 20 April 2010 and Green Day recorded the soundtrack 'When's It Time'. The musical is an expanded story of the album 'American Idiot' and includes hits from the record. On 13 April 2011, a film version of the musical was confirmed, with Michael Mayer directing and Green Day producing the movie. They also revealed that they are currently working on a ninth album, performing 15 new songs at a secret show in California on 11 August 2011. Green Day dedicated a new song called 'Amy' to Amy Winehouse, who had died several weeks before the show. | |
Latest Articles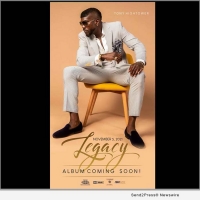 Tony Hightower to Release Sophomore Album LEGACY
by Chloe Rabinowitz - October 06, 2021
Singer/Songwriter Tony Hightower is taking up the mantle to be a bridge that ushers R&B audiences into Jazz - Real Jazz. With years of experience as a singer, drummer, and actor (easily recognizable from his work in Tyler Perry movies/TV/stage productions), Atlanta-native Hightower is still just get...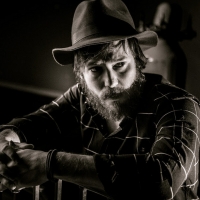 John Gallagher Jr. Shares New Folk Single 'Wurlitzer in Space' From Upcoming Album
by Michael Major - October 01, 2021
Out today, second single 'Wurlitzer in Space' shows off Gallagher's folkier roots, supplying a trippy, heartfelt ode to his object of affection, floating just beyond his reach. ...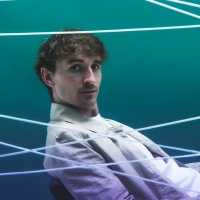 Ross From Friends Shares 'Love Divide' Single from Upcoming LP 'Tread'
by Michael Major - September 29, 2021
"Love Divide" bears all the hallmarks of a future Ross From Friends classic: brilliantly refracting and subverting big room euphoria and remodeling it in his singular production style. The result is a sleek but funky four-to-the-floor bullet, already a fan favorite....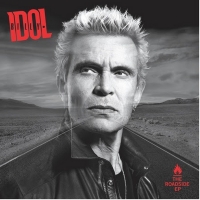 Billy Idol's 'Roadside EP' Out Now
by Michael Major - September 17, 2021
Produced by Butch Walker (Green Day, Weezer) and featuring Idol's longtime lead guitarist and co-writer Steve Stevens, The Roadside was conceived, recorded and mixed almost entirely under the shadow of the pandemic....