Latest Articles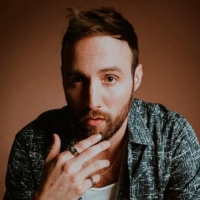 RUSTON KELLY Shares New Single 'Michael Keaton'
by Michael Major - March 16, 2023
The wildly anthemic track spins a real-life incident into the new album's most fantastically offbeat moment (from the chorus: "It's 3:35 in the morning/And I thought CBD would not get me high/But here I am thinking/What if Michael Keaton killed himself in Multiplicity?/Would that be genocide?"). Plu...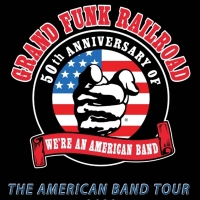 GRAND FUNK RAILROAD Celebrates The 50th Anniversary Of Their 1973 'We're An American Band'
by Michael Major - March 16, 2023
GRAND FUNK RAILROAD celebrates the 50th anniversary of their 1973 "We're An American Band" platinum single and album with 2023's "The American Band Tour," performing multiple shows across the country and dynamically underlining their trademark "Rock and Soul" classics....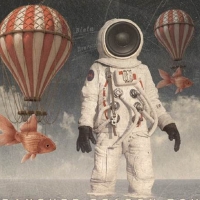 Counting Crows Announce 'Banshee Season' Tour With Special Guest Dashboard Confessional
by Michael Major - March 13, 2023
COUNTING CROWS have shared their return to the US in 2023 with the BANSHEE SEASON TOUR. After years of collaboration, cult-favorite rock band and long-time friend of the band, DASHBOARD CONFESSIONAL, will be joining as support on the upcoming run, with English singer/songwriter FRANK TURNER joining ...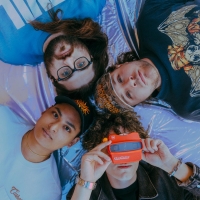 Hot Mulligan to Release New Album 'Why Would I Watch' in May
by Michael Major - March 09, 2023
Produced by longtime collaborator Brett Romnes, 'Why Would I Watch' is Hot Mulligan at their loudest, their poppiest, and, ultimately, their most poignant: twinkly Midwestern emo guitars and mathy, synthy-heavy rhythms, Tades Sanville's sandpaper vocals and indelible melodies....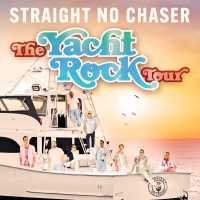 A Cappella Group Straight No Chaser Announces Yacht Rock Tour This Summer
by Michael Major - February 28, 2023
Kicking off at The Wolftrap in Vienna, VA on June 21, the voyage winds its way through the US concluding at Verona, NY's Turning Stone Casino on July 14.  Chart-topping yacht rock pioneers Ambrosia ("How Much I Feel," "Biggest Part Of Me," "You're The Only Woman," and "Holdin' On To Yesterday") will...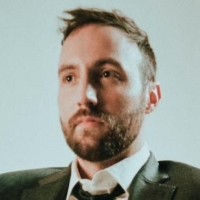 Ruston Kelly Shares Newest Single 'Mending Song'
by Michael Major - February 23, 2023
On the heels of announcing a North American spring tour in support of his highly anticipated upcoming album, The Weakness, Ruston Kelly has unveiled the second preview from the project, "Mending Song." The first track that Kelly completed for The Weakness, "Mending Song" helped to spark the free-flo...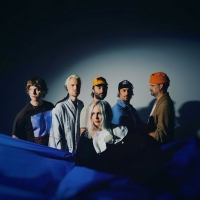 The Head And The Heart Announce 2023 US Tour Dates Including Co-Headline Tours with Father John Misty & The Revivalists
by Michael Major - February 21, 2023
The Head And The Heart have announced a run of tour dates of 2023 including co-headline tours with Father John Misty and The Revivalists, a special performance at Red Rocks and performances at festivals all over the country including Innings Festival, Bear Shadow Festival, BeachLife Festival, Railbi...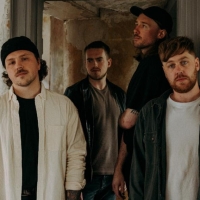 ACRES Release New Single 'Nothing.' (Feat. Garrett Russell Of Silent Planet)
by Michael Major - February 15, 2023
Burning Throne continues to build on the sound they created on Lonely World, resulting in a crushing, cathartic and perfectly crafted account of what it means to stare into your own oblivion and learn about who you really are from it. Not only showcasing some of the band's heaviest material to date ...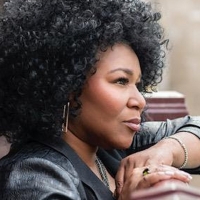 Vocalist Tammy McCann to Release 'Do I Move You?'
by Michael Major - February 09, 2023
Co-produced by Grammy winning bassist/bandleader John Clayton, who worked with McCann when she performed at the Catalina Jazz Club in Los Angeles in 2021, and longtime collaborator guitarist Fareed Haque, McCann's Do I Move You? was created at the end of the COVID-19 quarantine period....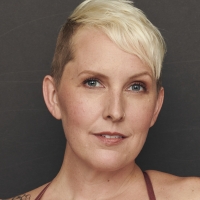 Natalie Joy Johnson to Release 'Gorgine' on Valentine's Day
by Michael Major - January 30, 2023
"GORGINE" features Artists NATALIE JOY JOHNSON (Lempicka, Kinky Boots, Legally Blonde), JOEL WAGGONER (School of Rock, Be More Chill, Advent Carolndar), and MATTHEW RISCH (Saint X, How to Get Away With Murder, Tales of the City) as 'Lover Boy.'...