| | |
| --- | --- |
| BIO: "I really feel like I've gone to a new level with this album," Freddie Jackson says of For You, his first new album in five years and his first for eOne Music. "I feel like I'm starting all over again, and I feel like some good things are happening for me." For You embodies all of the qualities that have made Freddie Jackson one of contemporary R&B's most beloved icons. In a recording career that spans more than a quarter-century, the New York-bred vocalist has set a much-emulated standard for sophisticated, romantic balladry, spotlighting a smoothly expressive voice that's one of the most recognizable in popular music. Although he's already produced a large and influential body of music, For You makes it clear that Jackson is currently creating some of his most compelling music to date. The new album maintains the artist's established style, while simultaneously expanding into exciting new musical territory. On such heart-touching new tunes as "I Don't Wanna Go," "Slow Dance," "Incognito" and "A Dozen Roses," Jackson's singular voice combines with heartfelt lyrics and distinctive grooves to make music that carries the timeless appeal of his best work. | |
Latest Articles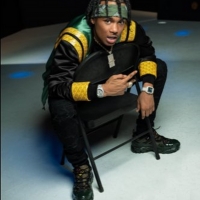 Atlantic Records Welcomes Rising Rapper Jehkai to Roster
by Sarah Jae Leiber - June 03, 2021
Jehkai's music feels like a tour through his hometown of Compton, CA. The 19-year-old rapper, singer, and artist was born the sixth of eight kids and immediately understood hardship, living in the projects with his grandmother, and eventually in a van....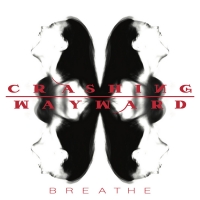 Crashing Wayward Release Their Debut Single 'Breathe'
by Alexa Criscitiello - February 12, 2021
Crashing Wayward has released their debut single 'Breathe'. The video for 'Breathe' was premiered worldwide on BraveWords.com and is now available on the Crashing Wayward YouTube channel....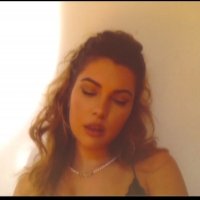 Singer Taylor Colson Laments for the Broken Hearted with 'Hurt Me'
by TV - Red Carpets - August 26, 2020
In a time when life as we know it is on hold, rising singer Taylor Colson is leveraging the loneliness caused by COVID-19 to drive home the longing of her new single 'Hurt Me"....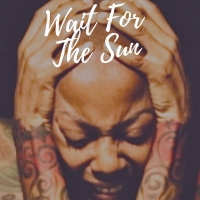 WAIT FOR THE SUN Song And Music Video To Support Black Lives Matter
by Alexa Criscitiello - July 09, 2020
On Thursday, July 9, 2020, Stonedef Records, Inc. announced that Billboard hit song maker and recording artist Fawn has joined forces with Debra Wilson, Joanna Cassidy, Judy Tenuta, Kate Linder, Shanice Wilson, Jason Graae, Brooke Lewis Bellas, Cher Rue, and many others in support of Black Lives Mat...
BWW Exclusive: In Honor of Gay Pride - THE 101 GREATEST LGBTQ SONGS/ANTHEMS OF ALL TIME - from Judy Garland to Lady Gaga, from Gloria Gaynor to Frank Ocean
by Peter Nason - June 24, 2020
Happy Gay Pride! BWW Reviewer Peter Nason chooses the 101 greatest LGBTQ songs and anthems from 1920-2020. See if your favorite songs or artists made the grade!...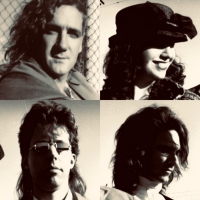 1989 Recording of 'Big House' to Be Released As Never-Before-Heard Track From World Goes Round
by Kaitlin Milligan - May 13, 2020
WORLD GOES ROUND, a supergroup which formed in the late 80s but whose recordings were never released, will be releasing a never-before-heard track titled 'Big House' on Viper Records on May 29....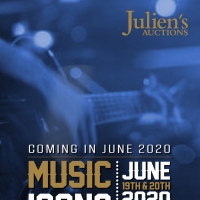 Prince's 1984 Cloud Guitar, Paul McCartney's Beatles Lyrics & Johnny Cash's Iconic Coat to Rock Julien's Auctions 'Music Icons'
by Kaitlin Milligan - May 04, 2020
Julien's Auctions has announced the marquee lineup of Music Icons to take place on Friday, June 19 and Saturday, June 20 live in Beverly Hills and online at juliensauctions.com....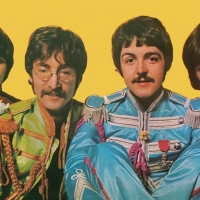 BWW Exclusive: The 101 GREATEST ALBUMS of the Rock and Rap Era (1950-2020)
by Peter Nason - April 16, 2020
The Beatles! Rihanna! Michael Jackson! Johnny Cash! Kanye West! The Rolling Stones! Aretha Franklin! Bob Dylan! Miles Davis! Nirvana! BWW Reviewer Peter Nason chooses the greatest albums from the rock and rap era (1950-2020); see if your favorites made the grade!...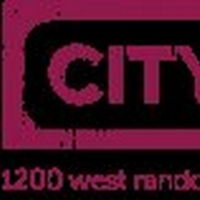 Fatoumata Diawara, Freddy Jones Band and More Will Perform at City Winery Chicago
by Sarah Jae Leiber - November 19, 2019
City Winery Chicago, 1200 W. Randolph Street, announces Grammy-nominated Malian singer-songwriter Fatoumata Diawara, roots rock group Freddy Jones Band and more. The following shows go on sale to the public on Friday, November 22 at noon. Tickets will be available at citywinery.com/chicago....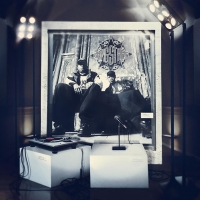 Gang Starr Announces 'One Of The Best Yet,' Releases New Single
by Abigail Charpentier - October 18, 2019
Gang Starr is undoubtedly one of the most revered, beloved and influential groups in Hip Hop. Over the course of their distinguished career, they became a cultural institution and a brand you could ultimately trust. The group's "Chain and the Star" logo symbolized power and excellence and it permeat...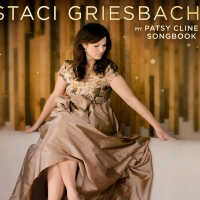 Rediscover Patsy Cline with First-Ever Jazz Tribute, Debut from Artist Staci Griesbach
by Sarah Jae Leiber - August 20, 2019
Patsy Cline's trailblazing spirit is remembered in a?oeMy Patsy Cline Songbook,a?? the first-ever, full-length jazz tribute album arriving August 23, 2019.  Drawing on her country roots, vocalist Staci Griesbach's debut album explores looking at the Nashville Songbook as another treasure trove to co...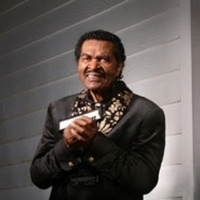 Bobby Rush to Play Cutting Room in NYC this August
by Abigail Charpentier - July 25, 2019
The whole world is getting hip to Bobby Rush.  After decades of tearing up the chitlin' circuit on a nightly basis with his sweaty, no-holds-barred funkfests, Bobby has thoroughly broken through to the mainstream. He won a long-overdue 2017 Grammy Award for his spectacular album Porcupine Meat an...

Additional Artists Announced For 2019 TD Vancouver International Jazz Festival
by Alexa Criscitiello - April 08, 2019
Coastal Jazz & Blues Society announced today additional performances for the 34th annual TD Vancouver International Jazz Festival, taking place June 21 to July 1. The Festival lineup now includes headliner Herbie Hancock at the Queen Elizabeth Theatre on June 29 as well as genre-bending performances...