Latest Articles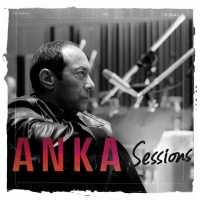 Paul Anka Releases New American Standards Album 'Sessions'
by Michael Major - July 01, 2022
Paul Anka unleashes his all new album of beloved American standards called Sessions. Today also marks the hotly-awaited release of Anka's second single – a vocally-charged, heartfelt version of "It Was A Very Good Year," originally written by his friend Ervin Drake and made a household favorite swan...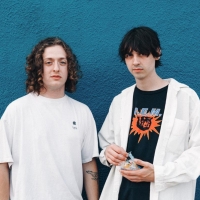 MILLY Share New Single 'Nullify' & Announce Debut Album
by Michael Major - June 23, 2022
Produced in LA with Gleemer's Corey Coffman, "Nullify" finds MILLY in full-blown pop mode, the melodic-but-mystifying influence of classic avant-garde indie progenitors like Pavement clear to see. The forthcoming Eternal Ring is kinetic, physical, and often a little bit volatile — a mixture of emo m...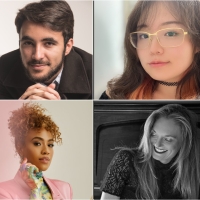 Six Composers Selected for 2022 Sundance Institute Film Music Intensive
by Michael Major - June 08, 2022
Six composers have been invited to participate in a lab environment prioritizing craft, innovation, and building a community of next generation film music artists. Led by program director Peter Golub with the support of Creative Advisors working in the industry, the fellows will engage in a week-lon...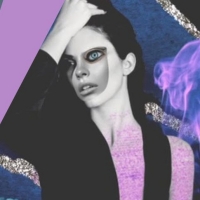 Female President Release Third Single 'Sacred Voyage'
by Michael Major - June 06, 2022
Dréa Atkins (of Farewell Albatross), Johnny Moss (of DSR), and Jasper Cunningham (of Vacant Lights) formed the band during the summer of 2020. Female President will be releasing their complete EP in June of 2022. The EP is dedicated to the loss of many family and community members over the last year...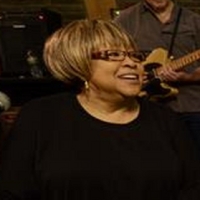 Mavis Staples & Levon Helm to Release New Album 'Carry Me Home'
by Michael Major - May 19, 2022
'Carry Me Home' is an album of music recorded live in the summer of 2011 by renowned artists Mavis Staples and Levon Helm at Levon Helm's Studios in Woodstock, NY. Out today is Staples and Helm's poignant rendition of The Staple Singers song 'This May Be The Last Time" alongside a new video featurin...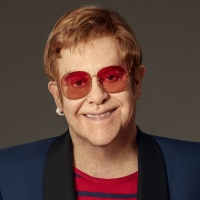 Disney+ to Premiere New Elton John Documentary, GOODBYE YELLOW BRICK ROAD
by Michael Major - May 18, 2022
Disney+ announced today the feature documentary "Goodbye Yellow Brick Road: The Final Elton John Performances and The Years That Made His Legend." From Academy Award-nominee R.J. Cutler and filmmaker David Furnish, the documentary will be comprised of unseen concert footage, hand-written journals an...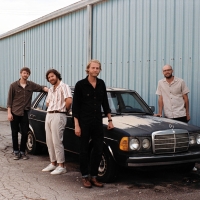 Certainly So Announces Sophomore Studio Album 'Dreams of Green'
by Michael Major - May 12, 2022
A bite-sized companion to its 2021 predecessor, Future Self Only Dreams, the group's self-professed "mini LP" swells with poignant motifs that resonate far beyond the 30 minute listen. Today, the group is proud to share a music video for the sprightly first track "Daydreams" which will be released t...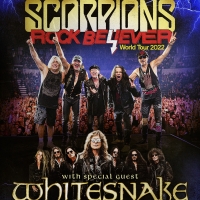 Rock Legends Scorpions Announce Rock Believer North America Tour 2022
by Michael Major - May 09, 2022
Fresh off of their sold-out Sin City Nights Las Vegas residency, Scorpions will kick off a two month-long Live Nation produced run of dates beginning in August, including UBS Arena at Belmont Park on September 7. In addition to Whitesnake, Swedish band Thundermother will be joining the tour.  ...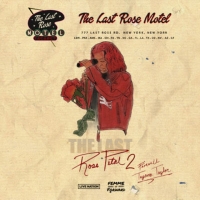 Teyana Taylor Announces The Last Rose Petal 2… Farewell Tour
by Michael Major - May 03, 2022
Produced by Live Nation and Femme It Forward, the 18-city tour kicks off on Wednesday, August 3rd at the Hollywood Palladium in Los Angeles, CA, making stops across the US in Las Vegas, Atlanta, Miami and more before performing in Europe and wrapping up on Thursday, September 8th in Paris, France at...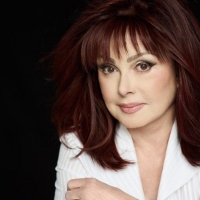 Country Music Mourns the Passing of Naomi Judd
by Marissa Tomeo - May 01, 2022
The country music community was rocked today with the tragic news of the sudden passing of country music giant Naomi Judd. Hailing from the Appalachian foothills of Ashland, Ky., mother and daughter duo, The Judds, were first discovered by RCA label head Joe Galante in 1983 after landing a spot on W...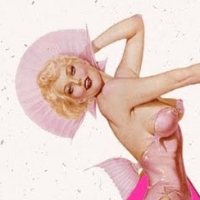 Female President Releases New Single 'Nine Nineteen'
by Michael Major - April 26, 2022
Combining their unique playing styles and genuine love of music, Female President is an energetic modern rock band with a sound all their own. 'Nine Nineteen' is a soulful rock song that details the battle of the head and the heart. Watch the music video for the new single now!...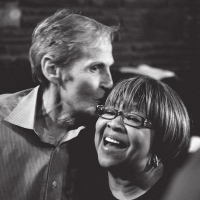 Mavis Staples & Levon Helm Releases Cover of Nina Simone's 'I Wish I Knew How It Would Feel To Be Free'
by Michael Major - April 26, 2022
The pair's mutual love and admiration is on full display on 'Carry Me Home', the new album out May 20 which features a mix of Staples' and Helm's bands operating at the peak of their powers as they work their way through an eclectic setlist of tunes made famous by the likes of Simone, The Impression...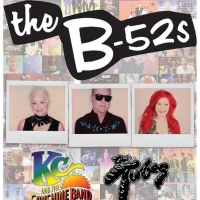 The B-52s Announce Farewell Tour
by Michael Major - April 26, 2022
Now, The B-52s are gearing up to return to the road one last time and are announcing a farewell tour that will kick off this summer. Their North American farewell tour will visit 11 cities across the U.S., kicking off August 22th in Seattle. KC and The Sunshine Band and The Tubes are set to make spe...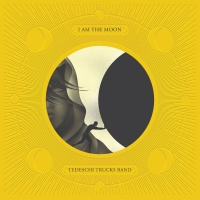 Tedeschi Trucks Band Announce Massive 'I Am The Moon' Quadruple Album Project
by Michael Major - April 20, 2022
The four albums that comprise I Am The Moon — I. Crescent, II. Ascension, III. The Fall, and IV. Farewell — will be released in successive months beginning with I. Crescent, available digitally and on CD, Friday, June 3rd. (All vinyl configurations, including individual LPs and the 4-LP I Am The Moo...