BIO:

As a corporate and special event band, Emerald City burst onto the Dallas music scene in 1983 and never looked back. Motion, Movement, and Energy are three words that best describe this 13 piece, 3 horn section super group that electrifies every audience with a combination of high energy dance songs from the past with the hits of today. Emerald City Band has performed for President and Mrs. Bush at the White House twice, Ford Motor Company, Southwest Airlines, Microsoft, Super Bowl XLV, Apple and American Airlines to name a few. Averaging more then 300 performances a year, The Dallas Morning News, D Magazine, Knot Magazine, and AACWP voted Emerald City as "Entertainers of the Year" and the've been nominated for the prestigious National Spotlight Award in Las Vegas. Emerald City has shared the stage with such artists as Martina McBride, Michael McDonald, Hewy Lewis and the News, Justin Timberlake, Garth Brooks, Maria Cary, Dan Aykroyd, Sinbad, and the list goes on and on. Emerald City's ability to entertain is only rivaled by their extensive ability to get the audience up on the dance floor. This super group has taken their energy all over the world, from Dallas to New York, Paris, Dublin, Los Angeles and South America. At every performance the band takes the audience to a higher level in entertainment. Come and find out for yourself what a "Once In A Lifetime" sounds like!
Latest Articles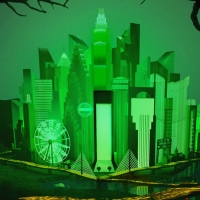 NONPOINT Announces Immersive 'Twisted Wizard of Oz' Themed Tour
by Michael Major - January 06, 2023
The tour will be traveling through their top cities, including Virginia Beach, Houston, Dallas, Fort Lauderdale, Atlanta, and Tampa (Ybor City). This is your chance to take a musical journey and witness the critically acclaimed live shows of Nonpoint, Blacktop Mojo, and Sumo Cyco firsthand. Check ou...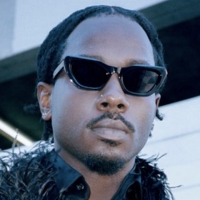 Channel Tres Unveils New Single '6am'
by Michael Major - November 09, 2022
The music video, directed by Tajana Williams , amplifies the buoyant track with elaborate editing and choreography that invites you to join in as Channel and his crew dance through the streets of Los Angeles. The feel-good visual primes "6am" to be one of his most far-reaching tracks to date. Plus, ...