Latest Articles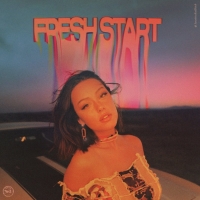 Bailey Bryan Releases New Album 'Fresh Start'
by TV News Desk - May 07, 2021
The project offers a glimpse into Bailey's journey towards self-reflection and personal growth, and captivates the listener through her emblematic tracks, allowing them to embark on a path of self-discovery alongside her. ...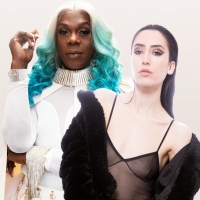 Elohim Releases New Anthem 'Strut'
by BWW News Desk - May 07, 2021
Speaking about the new track, Elohim reveals, 'Strut is a daily reminder to all of us, myself included, that the power we hold within ourselves is infinite. It's a story of self-discovery and I feel proud, excited and empowered to share a record like this.'...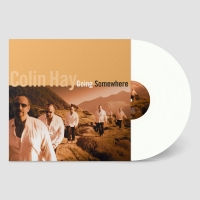 Colin Hay's 'Going Somewhere' Will Be Available on Vinyl for the First Time
by TV News Desk - May 06, 2021
The album includes some of Colin's best known solo work, including 'Beautiful World," 'Waiting For My Real Life To Begin, and 'I Just Don't Think I'll Ever Get Over You,' which was featured in the hit film, Garden State. ...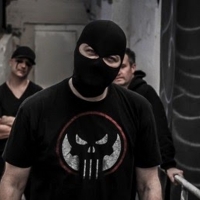 Punk/Metal Crossover Band Celebrity Stalker Announces New Single 'Your Mom'
by BWW News Desk - May 03, 2021
Get ready for the raw fury of Southern California-based punk/metal crossover band, Celebrity Stalker. The audio of 'Your Mom' will be released on May 7th via Monster Media Records/Die Laughing Records. ...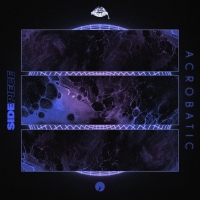 SIDEPIECE Releases Single 'Acrobatic'
by BWW News Desk - April 30, 2021
SIDEPIECE has released their highly-anticipated new single "Acrobatic." SIDEPIECE write about the single, "This was one of the first records we  made together as SP. It's so cool to finally have it come out. It's been one of our most requested songs and a fan favorite at shows. Excited for it to be ...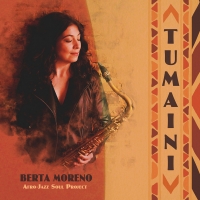 Berta Moreno to Release New Album TUMAINI Tomorrow
by BWW News Desk - April 29, 2021
Berta Moreno, New York-based, Madrid-born saxophonist, will be releasing her second full length album tomorrow, April 30th, on the Tiger Turn label. Tumaini is an uplifting and glorious musical journey that transports listeners to the vibrant landscapes of Kenya and expertly infuses elements of soul...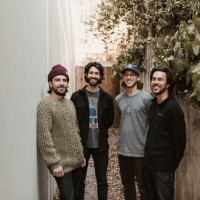 Cold Moon Releases New Single 'Lost'
by TV News Desk - April 28, 2021
"Lost" is the third single from the band's debut LP What's The Rush, due out May 7, 2021 via Pure Noise Records. This is the first taste of new music from the band since their 2019 debut EP Rising. ...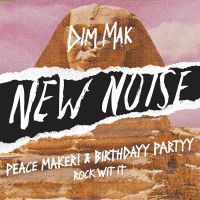 PEACE MAKER! & Birthdayy Partyy Come Together to 'Rock Wit It'
by TV News Desk - April 27, 2021
Infectiously iridescent, "Rock Wit It" serves as the first official collaboration between PEACE MAKER! and twin duo, Birthdayy Partyy. Funky synth noises, four-on-the-floor beats and lively vocals fuse together for an all-out party anthem....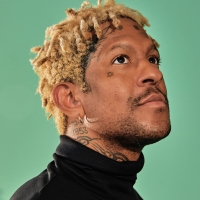 MYKKI BLANCO Announces Mini-Album, Shares 'Love Me'
by TV News Desk - April 27, 2021
Mykki shares: "'Love Me' is essentially about so many forms of love, patience, trust, time. It is about the potion that is created when you sift through the ingredients that create 'love', the alchemy we as human beings take part in to convey these feelings deep inside of us.  ...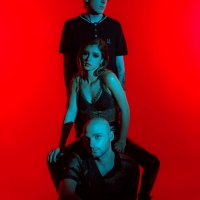 Against the Current Share 'Weapon (Acoustic)'
by TV News Desk - April 21, 2021
The release followed the trio's October single, "that won't save us," which premiered via FLOOD Magazine and was touted by Billboard as a "guitar-driven jam." ...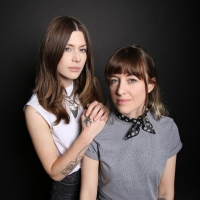 Larkin Poe to Perform Star-Spangled Banner Tonight on FS1's NASCAR Race Hub
by TV News Desk - April 21, 2021
This week has already seen Larkin Poe joining forces with Dierks Bentley for an unforgettable rendition of U2's "Pride (In the Name of Love)," performed live at Nashville's Station Inn for the 56th Academy of Country Music Awards....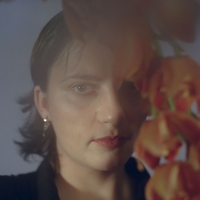 Rosie Tucker Reveals Scorching New Single 'Barbara Ann'
by TV News Desk - April 20, 2021
On this album, Rosie's openhearted, sing-song alto melodies are king + wry, detailed lyricism is queen. As with all things Rosie Tucker, this album is not easily slotted into a binary like happy or sad....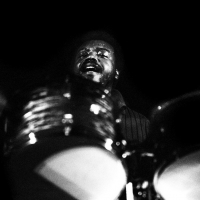 Unearthed Roy Brooks Recording UNDERSTANDING Out This July
by BWW News Desk - April 19, 2021
Understanding, a blazing 1970 concert recording featuring the Detroit-born master percussionist Roy Brooks leading a gifted quintet through its spirited paces at Baltimore's Famous Ballroom, will be released by Reel to Real Recordings in June. ...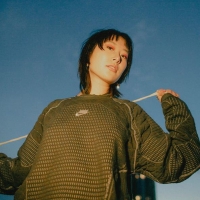 Watch Caro Juna's 'Unalone' Video
by TV News Desk - April 15, 2021
Paired with her love for clever rhymes and moving poetry, Caro Juna's first fully self-produced EP Violent Delightsis an experimental take on sentimental music in a digital age, and is both refreshing and nostalgic at the same time....