| | |
| --- | --- |
| BIO: BIO: http://www.dee-dee.eu/biography/ "Forever" was released July 19th 2001 on vinyl and started out as an obscure club track. With vinyl sales booming (the records entered the Belgian Dance chart at number 3!!) and DJ's all over the world playing it, the demand for a CD release increased. The beautiful Diana Trippaers who wrote the lyrics alongside Christophe and Erik, until the CD release for "Forever", no journalist had been able to interview Dee Dee or get her on camera. In a mysterious way, she remained anonymous. dancevibes.be managed to get her real name at the beginning of August 2001, well before the rest of the world. On September 3rd, 2001 Forever was released as single on the Belgian market. The results were fabulous: Dee Dee spent several weeks in the Official Belgian top 20. This result, combined with the piles of vinyls exported, resulted in license demands from all over the world from USA, UK, Australia to Spain, to Israel, Italy, Germany to Denmark and many others.. 36 countries in total signed the record! Later followed up in 2003 with the second single called "The One". Again this was prooving a real success, live shows to promote made for a busy life, following single was "Pour Toujours" (french version of "Forever"), this was only released in France. After a break in 2007 Kindervater covered the massive hit that was Forever and revived the classic Dee Dee hit. In 2009 Dee Dee worked with Mike Nero to create a revamped version for "The One", releasing "The One 2009", this is now available to download at Juno and many other online stores! Many collaborations followed... later in 2009 working with 2Vibes and featuring Dee Dee with the song "Love Will Rise Again", a great summer hit that was released in Germany but available on download! Starting the 2010 year off with Ray & Snyder Featuring Dee Dee with the song "I Want You Back", released in Germany and available on download, followed by Roni Meller Featuring Dee Dee "The Day After (Will I Be Free)" released in Switzerland and available on download! Now Dee Dee is looking to return so keep a close eye out for news! Plans for an album and many more collaborations, so stay tuned for the latest news from the Dee Dee camp! Dee Dee is back!! | |
Latest Tweets
| | |
| --- | --- |
| 2/23 @ 7:39 AM | DeeDee_Off - Heeft een foto geplaatst @ Manchester UKhttps://www.instagram.com/p/CLpEg6lrUt9/?igshid=9j37o1w46j8k |
| | |
| --- | --- |
| 2/21 @ 1:47 PM | DeeDee_Off - ᴛʜᴇʀᴇ's ɴᴏ ᴘʟᴀᴄᴇ ʟɪᴋᴇ ʜᴏᴍᴇ ❤️ #Genk Enjoying the first sunshine of 2021 today !! 🥰🌤 @stadgenk #waterscheiTerril… https://t.co/VFpYDSS9dN |
| | |
| --- | --- |
| 2/17 @ 11:52 AM | DeeDee_Off - Today 22yrs ago she passed away .. 🥺 A few years ago I wrote "In my heart " with Dreamy to honor her ..Els , thinki… https://t.co/38aUw67TBk |
MORE TWEETS
Latest Articles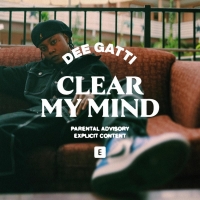 R&B Newcomer Dee Gatti Shares 'Clear My Mind'
by TV News Desk - February 26, 2021
Proclaimed an 'Artist to Watch' by Ebro Darden of Beats1 Radio, Gatti's 'Clear My Mind' follows her September 2020 single 'Caught Up,' and prior single 'Chances,' which prompted outlets like UPROXX, EARMILK, and R&B Radar to take notice....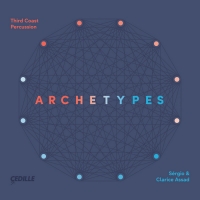 Third Coast Percussion, Sérgio And Clarice Assad Join Forces for ARCHETYPES On Cedille Records
by BWW News Desk - February 24, 2021
Grammy Award-winning Third Coast Percussion, celebrated Brazilian guitarist Sérgio Assad, and his daughter, the vibrant vocalist, composer, and multi-instrumentalist Clarice Assad, join forces for Archetypes, a collaboratively written program conjuring a dozen universal archetypes - timeless charact...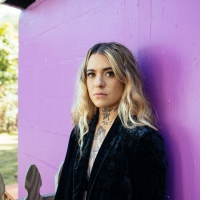 Morgan Wade Announces Debut Album 'Reckless'
by TV News Desk - February 08, 2021
Hailing from a small town in Virginia, and dubbed a "power-packed country rocker," Morgan Wade grew up surrounded by bluegrass while possessing an affinity for pop and rock, steering her to meld her influences and create a sound uniquely her own. ...
Pandora Reveals Most Thumbed Up Duets Of All Time For Valentine's Day
by TV News Desk - February 01, 2021
Valentine's Day is a day that celebrates two people coming together to form something beautiful - like a duet!...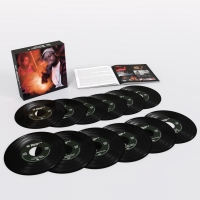 Stream DJ Muro's Remix of J Dilla's 'Think Twice'
by TV News Desk - January 15, 2021
BBE is announcing a special 20th Anniversary edition of one of the most important records in the label's history: J Dilla's Welcome 2 Detroit....