Latest Articles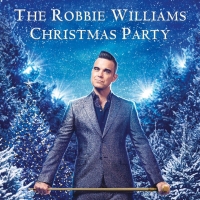 Robbie Williams Announces 'The Robbie Williams Christmas Party' at The SSE Arena
by TV News Desk - October 18, 2019
Today multi-award winning British icon Robbie Williams announces 'The Robbie Williams Christmas Party' at The SSE Arena, Wembley on 16 December 2019. Exclusive access to tickets given with album pre-orders purchased on robbiewilliams.com.  Tickets go on general sale on Thursday 7 November at 10am at... (
more...
)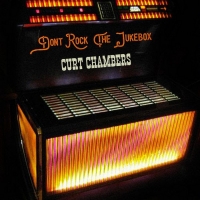 Curt Chambers Pays Homage to Alan Jackson with Cover
by TV News Desk - October 16, 2019
Grammy winning, singer-songwriter Curt Chambers pays homage to one of his favorite country music superstars with a hard-hitting rendition of "Don't Rock the Jukebox." The Philadelphia native infused his love of rock and blues into the remake of the classic 90's country anthem and deliberately droppi... (
more...
)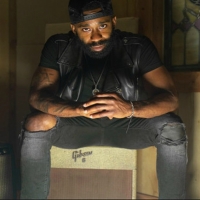 Grammy Award Winner Curt Champbers Releases New Country Single 'Up In The Air'
by BWW News Desk - September 24, 2019
Curt Chambers is a GRAMMY winning singer-songwriter and producer who has gained notoriety for his unique fusions of rock, soul, country and hip hop. Curt released his third country music single 'Up in the Air' August 23rd, 2019.... (
more...
)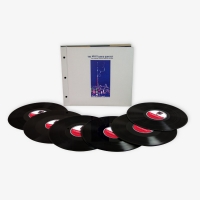 Craft Recordings to Release Vinyl Box Set Edition of THE LEGENDARY PRESTIGE QUINTET SESSIONS from The Miles Davis Quintet
by TV News Desk - September 16, 2019
Craft Recordings is pleased to announce the release of the vinyl box set edition of The Legendary Prestige Quintet Sessions from The Miles Davis Quintet on November 8th. Celebrating the 70th anniversary of Prestige Records, the deluxe six-LP set presents the quintet's marathon sessions for the iconi... (
more...
)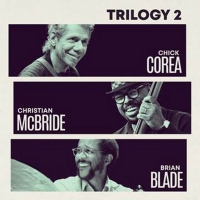 Chick Corea, Brian Blade and Christian McBride Release Another Collaboration
by TV News Desk - September 06, 2019
When an iconic pianist like Chick Corea gets together with such modern masters as bassist Christian McBride and drummer Brian Blade, perhaps it should come as no surprise that the music they create together is absolutely magical. Their 2014 release Trilogy earned universal acclaim, including a pair ... (
more...
)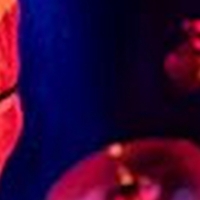 XTC's Colin Moulding & Terry Chambers Release TC&I Live Album 'Naked Flames'
by TV News Desk - August 15, 2019
XTC co-frontman Colin Moulding and original XTC drummer Terry Chambers present their new TC&I album 'Naked Flames: Live at Swindon Arts Centre'. After PledgeMusic's default rendered it impossible to receive the sizeable amount owing to the artists for their debut 'Great Aspirations' EP, released in ... (
more...
)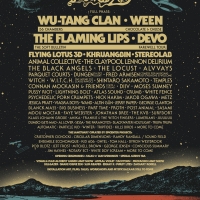 DESERT DAZE Announces Full Lineup with Wu-Tang Clan, Ween, DEVO and More
by BWW News Desk - August 06, 2019
Q: Are we not a festival? A: We are Desert Daze! Southern California's greatest anti-festival is just over two short months away. Join us in the valley of the unbroken horizon for the 8th ritual celebration of Desert Daze.... (
more...
)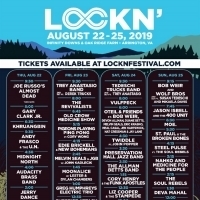 Lockn' Festival Announces New Artist Collaborations
by TV News Desk - July 19, 2019
LOCKN' is excited to unveil its annual assortment of unprecedented artist collaborations. In addition to its already remarkable 2019 lineup, this year's edition of the four-day multi-stage camping festival will boast an array of truly extraordinary onstage partnerships, once again affirming LOCKN' a... (
more...
)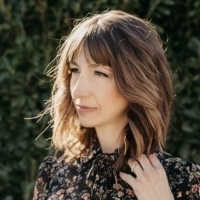 Jessi McNeal Unveils Poignant New Video For IN BETWEEN
by BWW News Desk - July 18, 2019
Angelic-voiced Americana songcrafter Jessi McNeal has unveiled 'In Between,' a poignant new track and accompanying video from her forthcoming stunner The Driveway, out on August 16th. 'Jessi McNeal finds beauty in the waiting,' Wide Open Country said in their premiere of the single. 'I feel like the... (
more...
)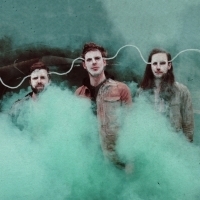 Hustle & Drone Announce New Album 'What An Uproar'
by TV News Desk - July 12, 2019
This October Portland-based band Hustle And Drone will release their new album What An Uproar. Today, the band released the first single 'Stranger' from the forthcoming release. The track premiered at PopMatters and can also be shared at Spotify. About the song, PopMatters says, 'With crystal-clear ... (
more...
)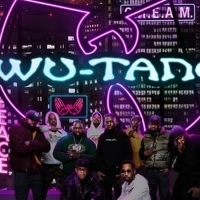 Wu-Tang Clan to Perform at the Majestic Theatre
by TV News Desk - June 24, 2019
Highly influential and pioneering hip-hop group Wu-Tang Clan brings the 36 Chambers 25th Anniversary Celebration Tour to the Majestic Theatre (224 E. Houston St.) in San Antonio, TX on October 5, 2019 at 8PM. Tickets go on sale this Friday, June 28 at 10AM.                                           ... (
more...
)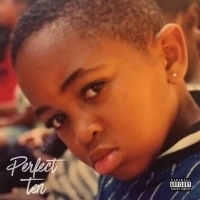 Mustard's New Album PERFECT TEN Available For Pre-Order
by BWW News Desk - June 21, 2019
Award-winning music producer Mustard's eagerly anticipated album, Perfect Ten, is now available for pre-order. The platinum-selling single 'Pure Water' with Migos, the follow up '100 Bands,' featuring, Quavo, YG and Meek Mill and 'On GOD' with YG, Tyga, A$AP Ferg and A$AP Rocky are the project's des... (
more...
)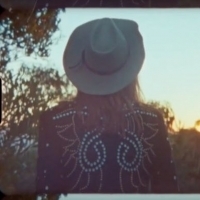 Charlie Collins Unveils New Video for PLEASE LET ME GO on Mirror Music Group
by BWW News Desk - June 17, 2019
Charlie Collins has shared the official music video for stand-out single 'Please Let Me Go' off her critically acclaimed debut album Snowpine, released May 31 on Mirror Music Group(Gang of Youths, Middle Kids, Lola Kirke, Sloan Peterson). With a distinct blend of gleam and grit, Charlie has quickly ... (
more...
)

Drab Majesty Divide and Conquer On LONG DIVISION, Announce World Tour
by BWW News Desk - May 21, 2019
Intergalactic stars Drab Majesty have announced a batch of live demonstrations across the globe in celebration of their forthcoming album Modern Mirror.  Their North American run is slotted to run from July 24th through August 30th with Body of Light and Xeno & Oaklander supporting select dates, and... (
more...
)

Charlie Collins Premieres New Song PLEASE LET ME GO At Nylon, Debut Album Out 5/31
by BWW News Desk - May 21, 2019
Charlie Collins has shared a new song from her upcoming, debut album Snowpine out May 31 on Mirror Music Group (Gang of Youths, Middle Kids, Lola Kirke, Sloan Peterson).NYLON premiered 'Please Let Me Go' saying 'There's something really cathartic about licking your wounds right before standing back ... (
more...
)