Latest Articles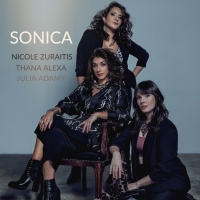 Thana Alexa, Nicole Zuraitis And Julia Adamy Release Self-Titled Debut Album SONICA On Outside In Music
by Chloe Rabinowitz - September 30, 2022
SONICA is a new, dynamic trio featuring three of today's most distinctive contemporary female musicians, including GRAMMY-nominated vocalists Thana Alexa, Nicole Zuraitis and renowned first-call bassist Julia Adamy. SONICA captures the enticement of female collaboration on this trio project fully en...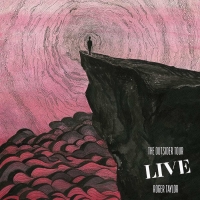 Roger Taylor Releases New Album 'The Outsider Tour Live'
by Michael Major - September 30, 2022
Taylor is to release a live album recorded during his hugely successful October 2021 Outsider UK tour which saw the Queen founding member perform a series of shows: "my modesty tour, I just want it to be lots of fun, very good musically", said Taylor at the time of announcing his first live performa...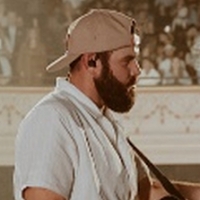 Jordan Davis Wraps Back-To-Back Sold-Out Nights at Nashville's Famed Ryman Auditorium
by Michael Major - September 29, 2022
Jordan Davis wrapped his headlining dates at Nashville's famed Ryman Auditorium last night, playing to a packed house of fans and industry during two back-to-back sold-out shows on Tuesday and Wednesday evening. The shows marked the chart-topping singer/songwriter's first headlining dates at the fam...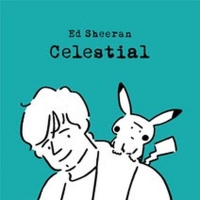 Ed Sheeran Teams up With Pokémon for New Song
by Michael Major - September 29, 2022
The 'Celestial' video is inspired by Ed's childhood fascination with the franchise and features some of his favourite Pokémon such as Pikachu, Squirtle, Machamp, Snorlax and more. It follows a typical day in Ed's life with a Pokémon twist and was directed by the award-winning Yuichi Kodama. Watch th...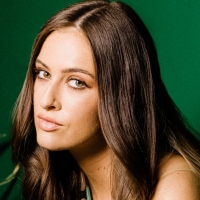 Qwynn To Release New Single 'In Between'
by Michael Major - September 28, 2022
Singer/songwriter and storyteller "Qwynn" will drop her new track "In Between," the second single from her forthcoming album, set for release in early 2023.  "In Between" follows Qwynn's previous single, "Only One" which was released in August and featured on Music City's influential "No Country For...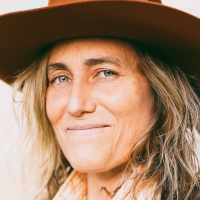 Melissa Carper Shares New Single 'Ramblin' Soul'
by Michael Major - September 28, 2022
After the success of her critically-acclaimed 2021 release Daddy's Country Gold, Carper was eager to get back in the studio. With co-producers Andrija Tokic (St. Paul & The Broken Bones, Hurray For The Riff Raff) and Dennis Crouch (The Time Jumpers) behind the boards again at Tokic's analog paradise...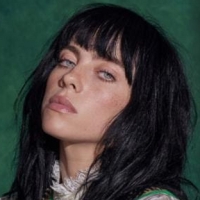 Billie Eilish's 'Happier Than Ever' Concert to Stream Live From The 02 Arena on Apple Music
by Michael Major - September 26, 2022
Billie is the latest artist to take the stage for Apple Music Live, the live performance series on Apple Music giving the biggest stars in music a platform to connect with audiences around the world. Launched this spring, Apple Music Live has featured exclusive live streamed performances from Harry ...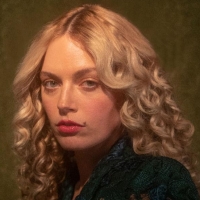 Ashe Releases New Track 'Love Is Letting Go' Featuring Diane Keaton
by Michael Major - September 23, 2022
Ashe releases her newest track "Love is Letting Go" - featuring Academy Award-winning actress Diane Keaton, While Diane Keaton's soulful vocals have been captured on screen in movies from Annie Hall to And So It Goes - as well as a legendary musical performance on Johnny Carson Show' Tonight Show in...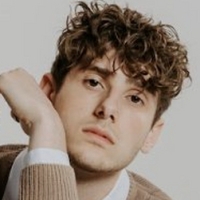 JVKE Releases Debut Album 'this is what ___ feels like (Vol. 1-4)'
by Michael Major - September 23, 2022
Written, recorded and produced entirely by JVKE and his brother ZVC in his Rhode Island home, the album is a collection of songs that document the life cycle of a relationship. Broken into 4 stages (falling in love, heartbreak, sadness, and falling out of love), JVKE crafted melodies, lyrics, and pr...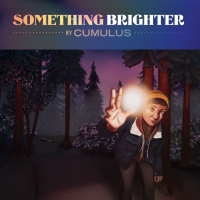 Cumulus Shares New Single 'Teenage Plans'
by Michael Major - September 22, 2022
Cumulus shares the new single  "Teenage Plans," the latest offering from the forthcoming album Something Brighter. Cumulus will celebrate the album's release that same day with a show at The Fremont Abbey in Seattle. The new track follows the previously released singles "Better Kind of Love (Silver ...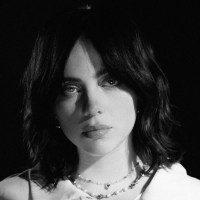 VIDEO: Billie Eilish Shares Live Videos for 'TV' & 'The 30th' Filmed in Singapore
by Michael Major - September 21, 2022
Both videos were filmed in the Cloud Forest at Gardens by the Bay in Singapore, an iconic attraction that symbolizes innovation, sustainability, and conservation. Known for its lush urban greenery and beautifully designed spaces, Singapore instantly resonated with Billie while on her HAPPIER THAN EV...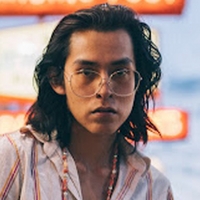 Hataałii Shares New Single 'Land Of Poor Chance'
by Michael Major - September 21, 2022
Hataałii is sharing his latest single "Land Of Poor Chance," the follow up to his 2021 self-titled LP and his first release for Dangerbird Records. The song is the first of several singles recorded in Los Angeles with producer Joel Jerome for Dangerbird's Microdose singles series. and comes paired w...
Tenor Eric Ferring to Release 'No Choice But Love: Songs of the LGBTQ+ Community'
by Michael Major - September 19, 2022
The two-CD length album seeks to highlight diverse LGBTQIA+ voices and perspectives, through revelatory performances of important songs by some of today's leading composers, including the world premiere recording of Ben Moore's Love Remained in a new version for tenor, and the commissioned title wor...