Latest Articles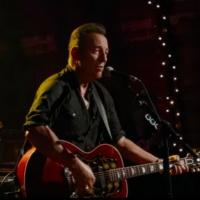 VIDEO: Watch the Trailer for Bruce Springsteen's WESTERN STARS
by Stage Tube - August 19, 2019
Warner Bros. Pictures will release a cinematic film version of Bruce Springsteen's latest album, Western Stars, worldwide, on the big screen.  Longtime collaborator Thom Zimny directs together with Springsteen in his directorial debut.  The announcement was made today by Toby Emmerich, Chairman Warn... (
more...
)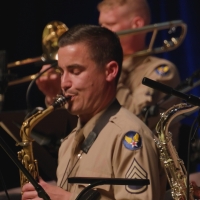 A GLENN MILLER SWING CELEBRATION to Premiere on Public TV This Fall
by TV News Desk - August 19, 2019
3 Roads Communications, Inc's new broadcast special, A Glenn Miller Swing Celebration, will debut November 1 on Public TV stations across America.... (
more...
)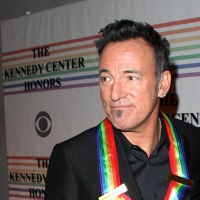 Warner Brothers Nabs Springsteen Documentary WESTERN STARS
by TV News Desk - August 16, 2019
Variety reports that Warner Brothers secured the rights to a?oeWestern Stars,a?? an upcoming music documentary co-directed by Bruce Springsteen.... (
more...
)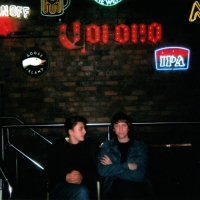 Lo-fi DIY Outfit KATZ Releases Debut EP 'Dumb Songs'
by BWW News Desk - August 16, 2019
Manchester-based lo-fi surf punk outfit KATZ- comprised of Ben Williams (vocals, guitar), James Bradbury (lead guitar), Archie Wilkinson (drums)-releases their debut six-track EP 'Dumb Songs', available on all major platforms. The EP was entirely recorded on an original Tascam Portastudio 244 four t... (
more...
)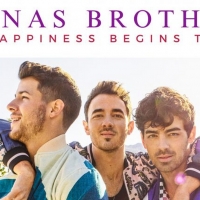 Jonas Brothers Will Perform on MTV's VMAs
by TV News Desk - August 15, 2019
According to The Hollywood Reporter, the Jonas Brothers will perform on this year's VMAs from a special remote location in New Jersey. This will be their first time performing on the VMAs in a decade.... (
more...
)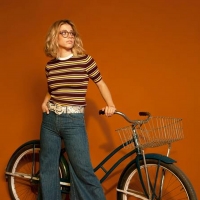 Josie Dunne Drops New Dance Video For OOH LA LA
by BWW News Desk - August 08, 2019
Josie Dunne has released a new dance video for her latest single "Ooh La La." The video features her sister Maisy Dunne, who also co-choreographed the video along with Myranda Gibson. This new video, directed by Josie and Maisy, comes fresh off Josie's surprise Lollapalooza pop up performances durin... (
more...
)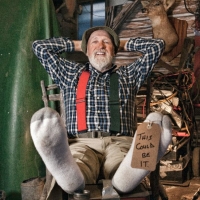 Beloved Television and Stand-Up Comic Red Green Adds More Dates To His Fall Tour
by BWW News Desk - August 08, 2019
Comedian Steve Smith, better known as Red Green, from the beloved Gemini Award-winning comedy series The Red Green Show, has announced the addition of several new dates for his 'This Could Be It!' fall tour throughout Canada, with more shows to be announced. Kicking off September 19 in Grand Prairie... (
more...
)
Broadway Deaf Actress Amelia Hensley Stars In 'Tomorrow's Today' Official Music Video
by BWW News Desk - August 07, 2019
Broadway Actress Amelia Hensley, who was deaf since birth, stars with a breathtaking ASL performance in the Official Music Video for the new Pop single Tomorrow's Today (Theme Song from 'Charlie Boy'). Tomorrow's Today is the theme song to Timothy's Hines' upcoming comedy Charlie Boy, starring Greg ... (
more...
)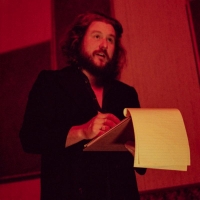 Jim James and NSO Pops Set Live Performance Of Upcoming Album
by BWW News Desk - August 07, 2019
Jim James, founder and frontman of indie-rock band My Morning Jacket, joins the National Symphony Orchestra (NSO) Pops for a live performance of his upcoming new album. Led by Music Director of the Louisville Orchestra Teddy Abrams, the concert takes place on Wednesday, September 4, 2019, at 8 p.m.i... (
more...
)