| | |
| --- | --- |
| BIO: Emerging from the sleepy river town of Peterborough, Ontario, The Avenues make real country music; not country music that requires the pre-fix "alt" or "new," but the pure, honest, and unadorned kind. Forming in the winter of 2009, The Avenues sound the way Nashville might have without the glitz and glamour, as their banjo pickin' and guitar strummin' - augmented by the addition of bass and drums - echo the honky tonks and the heartaches of old country music. On their self-titled first album, Chris Culgin (guitar and vocals) Benj Rowland (banjo, bass pedals and vocals), Sean Conway (electric guitar), and Josh Fewings (drums), tell stories from the frontiers of country music, wandering that liminal space just past what musicologists call tradition. Listening to songs such as "Car Crash" or "Troubles" is strikingly familiar yet undoubtedly new, like hearing a new story from an old friend. In the last year the Avenues have travelled all the way to St. John's NFL, Dawson City YK and even to Haida Gwaii BC where they headlined The Edge of the World Festival. With stunning vocal harmonies and a high-spirited live show, The Avenues are one of Canada's best-kept secrets. | |
Latest Articles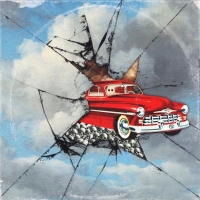 Felicity Signs to Adventure Cat Records, Shares New Single
by TV News Desk - April 02, 2021
About their label debut "Hit and Run," the band adds: "This is one of the more personal tracks for us because it was inspired by a near-death car crash we were in....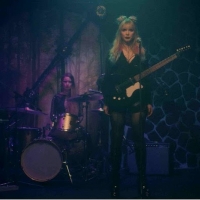 Kandle Assembles Supergroup The Wiccs For 'Honey Trap'
by TV News Desk - March 03, 2021
Kandle closed out 2020 with a stunning James Bond-inspired single, "Lock & Load". As the world awaits the return of live shows, Kandle delivers a cinematically stunning video showcasing an all-female rock band, The Wiccs, to poignantly illustrate the song's themes. ...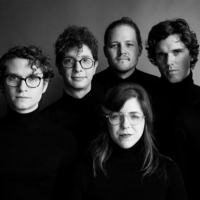 Sweet Crude Celebrate Mardi Gras with Two New Singles 'La Rêveuse' & 'Under New Moons'
by TV News Desk - February 16, 2021
Sweet Crude's Dualité singles are the band's first release of new music since their critically-acclaimed debut album Officiel//Artificiel that was released last year....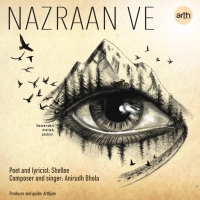 Indie Label Arthjam, Launches Its First Single 'Nazraan Ve'
by BWW News Desk - December 24, 2020
Brainchild of former ad professional Anshu Sharma, Arthjam a creative collective is ready to launch its first single "Nazraan Ve" on 24th December 2020. The track is a collaboration between Anshu Sharma, famous Bollywood lyricist Shellee who has several hit albums from Dev-D to Udta Punjab and an es...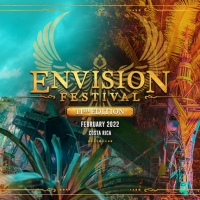 Official 'Envision Festival' Trailer is LIVE!
by BWW News Desk - December 03, 2020
As we all daydream of mystical beaches, magical experiences, and those metamorphic dance floor moments, the Envision team is on a mission....