Latest Articles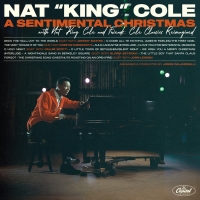 Capitol Records Will Release 'A Sentimental Christmas with Nat 'King' Cole & Friends'
by Michael Major - October 07, 2021
The album will feature collaborations with Kristin Chenoweth, Gloria Estefan, John Legend, Johnny Mathis and Calum Scott...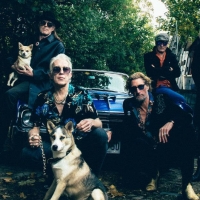 Alabama 3 Release Single 'Petronella Says' From New Album 'Step 13'
by Michael Major - September 22, 2021
Alabama 3 were first launched into the nation's consciousness for 1997's inaugural smash 'Woke Up This Morning', which served as the theme music for the long-running HBO series 'The Sopranos'....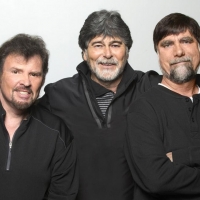 Reservoir Strikes Deal With Country Supergroup Alabama
by TV News Desk - August 26, 2021
Cousins Randy Owen, Teddy Gentry, and Jeff Cook formed Alabama in Fort Payne, Alabama in 1969, originally performing under the name Wildcountry....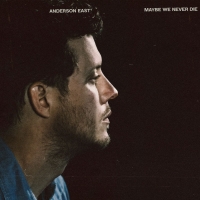 Anderson East Releases Brand New Album 'Maybe We Never Die'
by TV News Desk - August 20, 2021
East's third release for Elektra/Low Country Sound, Maybe We Never Die takes the Alabama born, Nashville-based artist's seductively vintage voice in a decidedly fresh direction....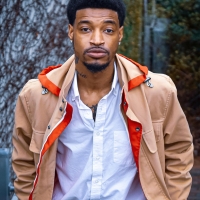 How Travius Keandric is Taking Over The Music Industry
by Sarah Jae Leiber - August 16, 2021
He focuses every day on making his music better and improving the content that he provides for his fans....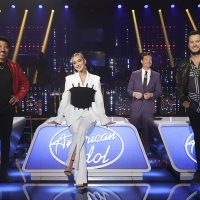 Luke Bryan, Katy Perry and Lionel Richie Return for Season Five of AMERICAN IDOL!
by Sarah Jae Leiber - August 03, 2021
Season five auditions will kick off Friday, Aug. 6, with the return of "Idol Across America," the live virtual nationwide search for the next superstar, taking place across all 50 states plus Washington, D.C....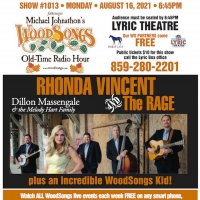 Michael Johnathon's WoodSongs Old Time Radio Hour Kicks Off New Season in August
by Sarah Jae Leiber - August 02, 2021
The August 23 show welcomes Merle Monroe, a band composed of Tim Raybon and Daniel Grindstaff, who will perform their hard-driving Bill Monroe all the way to the Merle Haggard sound. ...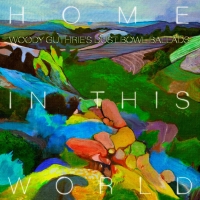 Elektra Records Announces 'Home in This World: Woody Guthrie's Dust Bowl Ballads Reimagined'
by Sarah Jae Leiber - July 28, 2021
Cited as one of the first concept albums ever, Dust Bowl Ballads' 14 tracks ring true nearly four generations later as America faces a different kind of depression and looming climate crisis....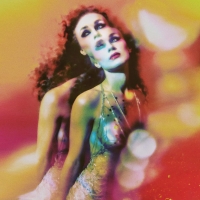 Zella Day Releases New Song & Video 'Golden'
by Sarah Jae Leiber - July 28, 2021
Recorded with producer Jay Joyce (Cage The Elephant, Emmylou Harris), the album features guest turns by Local Natives' Ryan Hahn, Day's longtime collaborator John Velasquez, drums by Autolux's Carla Azar, and bass by Cage The Elephant's Daniel Tichenor....
Wide Open Music Publishing Announces Songwriter and Staff Additions
by TV News Desk - July 20, 2021
"Jessie started out as our intern in 2019 and has been an amazing addition to the team, so we're excited to bring her on full-time," adds Goodvin. "I love her passion for this industry and that she's not afraid to go after what she wants."...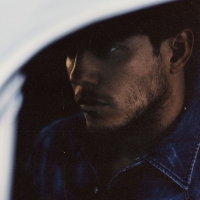 Anderson East Shares New Single 'Hood Of My Car'
by Sarah Jae Leiber - July 14, 2021
'Hood Of My Car' is the third song unveiled from East's highly anticipated new album, Maybe We Never Die, which will be released August 20th and is now available for pre-order....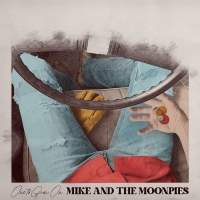 Mike and the Moonpies Will Release New Album Out August 10
by TV News Desk - July 06, 2021
Drawing influence from 90s country twang and the bluesy, boogie rhythms of 70s Southern rock, 'One To Grown On' still maintains the band's signature hip-shaking, honky tonk swagger guided by piercing steel guitar, sharp storytelling and Harmeier's soul-stirring vocals....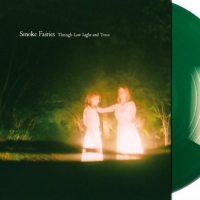 Smoke Fairies to Release Limited Edition of Debut Album Sept. 10
by TV News Desk - July 06, 2021
To celebrate the release the band, Jessica Davies & Katherine Blamire, have created a special film of them performing the album in its entirety to be streamed worldwide on Sunday, July 18th....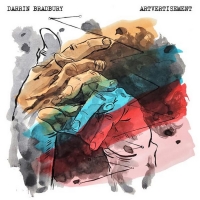 Darrin Bradbury Announces New Album 'Artvertisement'
by TV News Desk - June 16, 2021
To bring those sounds to life, Bradbury tapped close friends and band mates Chase Ballenger, Preston Cochran, Ryan Sobb and Scottie Prudhoe to join him in the studio....