Latest Articles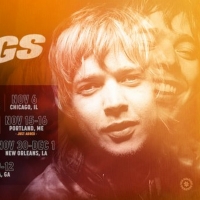 Billy Strings Extends Headline Tour Through December
by TV News Desk - July 13, 2021
Adding to an already triumphant career, Strings won Best Bluegrass Album at the 63rd GRAMMY Awards for hisacclaimed 2019 record, Home. ...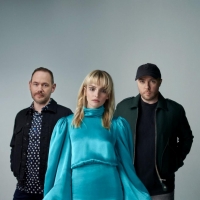 CHVRCHES Share New Single 'Good Girls'
by Sarah Jae Leiber - July 12, 2021
The accompanying official video featured both CHVRCHES and Robert Smith, with its claustrophobic, film-noir imagery a continuation of the aesthetic presented with the album's debut single "He Said She Said"....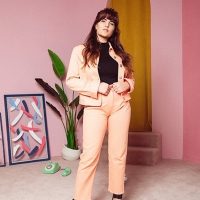 Singer/Songwriter Shannon Dooks Releases New Single 'Doubts'
by Chloe Rabinowitz - July 08, 2021
It's the 'straight from the cereal bag.' It's the steering wheel slam. It's the glow-up, the girlfriends, and the goblet of red. Moment by moment, Oshawa-born, Toronto-based singer/songwriter Shannon Dooks delves deep into 'Doubts' and those post-breakup blues with this, her new official video - ava...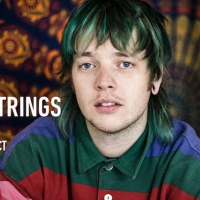 Billy Strings' Debut 'Austin City Limits' Taping to be Livestreamed Tonight
by Sarah Jae Leiber - July 07, 2021
Michigan-born and now Nashville-based, Strings arrived on the music scene as one of the most compelling new artists with the release of his 2017 debut LP, Turmoil & Tinfoil....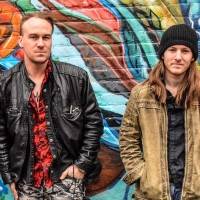 REVEREND JACK Release Debut Album A MILE FROM HOME
by TV News Desk - July 06, 2021
After several years of performing and writing songs, the band was discovered by Resurgence America while performing at the Bourbon Music Hall in Louisville, Kentucky....
Hilary Kole Announces New Album SOPHISTICATED LADY
by Chloe Rabinowitz - June 29, 2021
Consummate vocalist and New York City jazz staple Hilary Kole has announced the release of Sophisticated Lady. Adorned by Kole's soulful vocal sensibilities and a stellar band of first-rate instrumentalists, Kole's latest release is a collection of mature, nuanced renditions of jazz classics which r...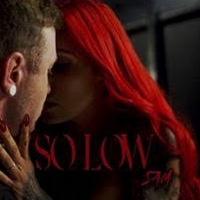 S.A.M. (Savage After Midnight) Raises the Bar With New Track 'So Low'
by TV News Desk - June 29, 2021
The song has already been added to Spotify Rock Hard, New Metal Tracks, New Noise, New Blood and Loudwire Weekly Wire playlists; Apple Music Breaking Hard Rock and New In Rock....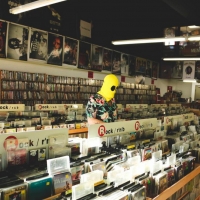 GODZ Release New Music Video for 'kids'
by Sarah Jae Leiber - June 28, 2021
The new single arrives with a wonderfully hypnotic animated music video that is as attention grabbing as Netflix's critically-acclaimed The Midnight Gospel....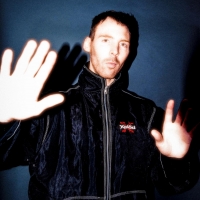 Skeleten Shares New Track 'Live In Another World'
by TV News Desk - June 24, 2021
Earlier this month, Cosmo's Midnight shared official reworks of songs from their 2020 album Yesteryear from Skeleten and Omar S....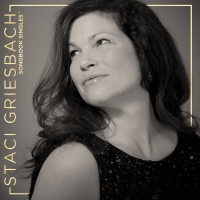 Vocalist Staci Griesbach Launches SONGBOOK SINGLES On June 11
by Alexa Criscitiello - June 11, 2021
Known for reimagining the Great American Songbook of country music, Los Angeles-based vocalist Staci Griesbach is launching a new music collection called SONGBOOK SINGLES, debuting with the 1951 Academy Award-nominated Best Original Song "A Kiss to Build a Dream On" and 1961 Academy Award-winning Be...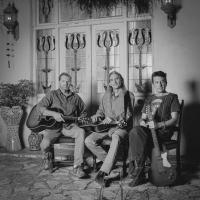 The Flatlanders Release Cover of Bob Dylan's 'She Belongs To Me'
by Sarah Jae Leiber - June 03, 2021
Earlier this month, The Flatlanders announced their new album Treasure of Love with the official video for "Sittin' on Top of the World," which was embraced by American Songwriter, Rolling Stone, and more....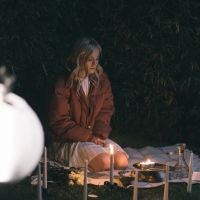 Emily Kinney Shares Video For 'When the Midnight Fireworks Start'
by Sarah Jae Leiber - May 28, 2021
Her new album, The Supporting Character, continues in this vein, highlighting her maturity as a musician while also shining a light on the aspects of her life that she is still learning to navigate....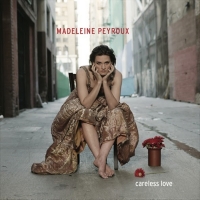 Madeleine Peyroux Announces Deluxe Reissue of 'Careless Love'
by Sarah Jae Leiber - May 18, 2021
In addition to the widely available standard 3-LP edition, a limited pressing on translucent vinyl with black and gold marble will be available exclusively via the official Madeleine Peyroux or Craft Recordings webstores (1,000 available worldwide)....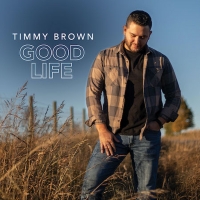 Timmy Brown Releases Debut Album 'Good Life'
by Sarah Jae Leiber - May 14, 2021
'There are so many people that made this happen and I can't thank you enough. I hope you get to know me a little better after listening to this album. I have a good life and I'm forever grateful for my loyal fans and the new ones that are hopping on this ride with us," says Brown. ...