Betrayal - 2019 - Broadway
Betrayal, the sold-out London hit starring Tom Hiddleston, Zawe Ashton, and Charlie Cox comes to Broadway for a strictly limited engagement.
Direct from a standing-room-only hit run in London, Betrayal is the story of an illicit affair that unfolds in reverse—from the end of a marriage to the first forbidden spark. Starring Golden Globe and Olivier Award winner Tom Hiddleston (The Avengers), Zawe Ashton (Velvet Buzzsaw) and Charlie Cox (Daredevil) in their Broadway debuts, this stunning production features the daring vision of one of the UK's most acclaimed directors.
Video preview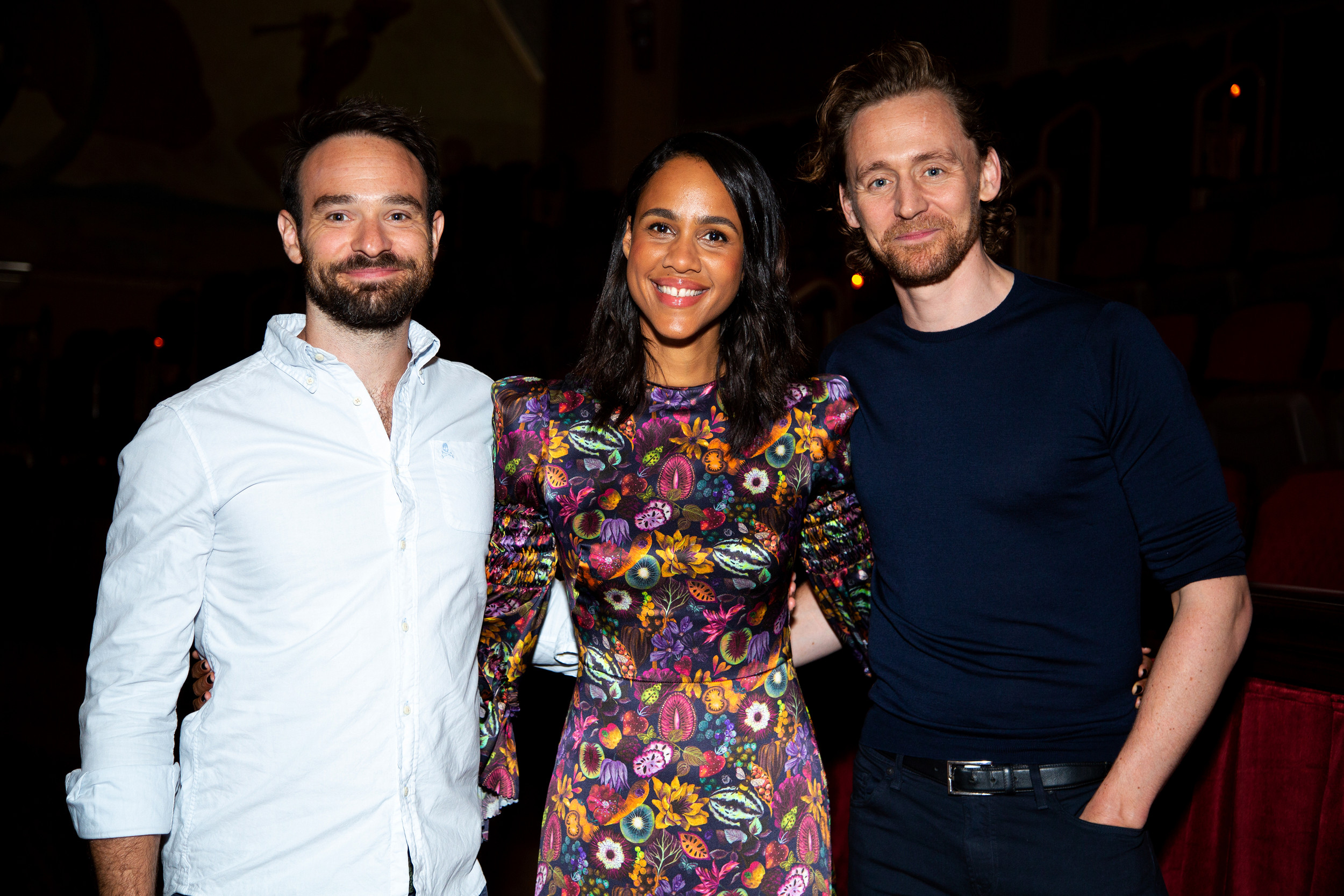 Schedule
Running Time: One hour and 30 minutes, no intermission
Featured Reviews For Betrayal
BETRAYAL: PINTER'S WEB OF DECEPTION RETURNS TO BROADWAY, INCISIVELY - New York Stage Review
Harold Pinter's Betrayal has returned to Broadway less than six years after the play's last starry, smashingly successful visit. Don't let that dissuade you: The new production at the Jacobs is equally excellent, equally exciting, and likely to be a premium-ticket sellout for the duration of its 17-week engagement. This thanks to incisive performances from Tom Hiddleston, Charlie Cox, and Zawe Ashton, plus an intriguing and often surprising production from director Jamie Lloyd.
Theater Review: 'Betrayal' - NY1
Charlie Cox as Jerry is oblivious to the collateral damage his affair has caused. So too Zawe Ashton's Emma, who blithely carries on despite the disruption to her marriage and family. As Robert, Tom Hiddleston has his own secrets. Fans of Hiddleston's blockbuster films get the added pleasure of discovering the movie star is even more thrilling to watch on stage.