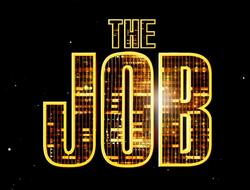 A new reality competition series THE JOB will premiere Friday, Feb. 8 (8:00-9:00 PM ET/PT).
From reality show masters Michael Davies ("Who Wants to be A Millionaire," "Watch What Happens Live") and Mark Burnett ("Survivor", "The Voice"), the series gives candidates selected from around the country a chance to win positions at some of America's most prestigious companies. Hosted by Emmy Award nominee Lisa Ling ("The View"), each episode will feature five candidates participating in several rounds of elimination challenges before a panel of executives as they compete for their dream job. In addition to the episode's featured company, representatives from three guest companies from related industries will have the opportunity to make an on-the-spot offer to one of the candidates, who must decide if they will accept the offer or remain in the running for the featured job.
The series premiere of the new reality competition series THE JOB will debut Friday, Feb. 8 (8:00-9:00 PM ET/PT) with five candidates vying for an assistant manager position with the PALM RESTAURANT GROUP. The fine-dining steakhouse has been owned and operated by members of the Bozzi and Ganzi families for 87 years and has 25 locations across the continental United States, as well as international outposts in Mexico City and London.
The second episode, airing Friday, Feb. 15 (8:00-9:00 PM ET/PT), will feature five new candidates competing for an editorial assistant position with Cosmopolitan. The world's largest women's magazine with 18 million readers each month, Cosmo is the biggest-selling monthly magazine on U.S. newsstands and a leader in the digital, social media and tablet space.
Latest Articles About The Job on CBS