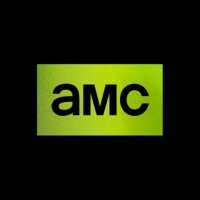 William Hurt, Maude Apatow and More Join the Cast of AMC's PANTHEON
February 18, 2021

Based on a collection of short stories from Ken Liu about Uploaded Intelligence, or, human consciousness uploaded to the 'Cloud,' Pantheon focuses on Maddie (Katie Chang), a bullied teen who receives ...
---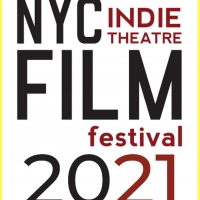 New Ohio Theatre Presents 2021 NYC Indie Theatre Film Festival
February 15, 2021

New Ohio Theatre will present the 2021 NYC Indie Theatre Film Festival, showcasing over 30 shorts, features and web series episodes, running March 10 – 14. The NYC Indie Theatre Film Festival presents...
---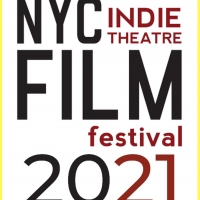 NYC Indie Theatre Film Festival Opening Night To Feature Qui Nguyen
February 12, 2021

The NYC Indie Theatre Film Festival presents work from New York City independent theatre artists defying labels and branching out into digital media and film. For 2021 they're taking the festival onli...
---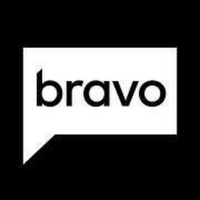 Bravo Renews THE REAL HOUSEWIVES OF SALT LAKE CITY for a Sophomore Season
February 05, 2021

On the heels of the season finale, Bravo announces a season two pick-up for 'The Real Housewives of Salt Lake City.'
---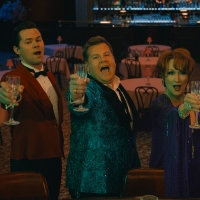 THE PROM, THE BOYS IN THE BAND & More Nominated for GLAAD Media Awards
January 28, 2021

The 32nd annual GLAAD Award nominations have been released! The nominees include Broadway film adaptations like 'The Prom,' 'The Boys in the Band,' and 'Ma Rainey's Black Bottom.'
---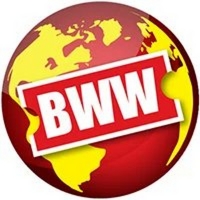 Stage and Screen Actor Marion Ramsey Passes Away at 73
January 07, 2021

Stage and screen actor Marion Ramsey, best known for her role as Officer Laverne Hooks in the Police Academy franchise, passed away today in Los Angeles at the age of 73.
---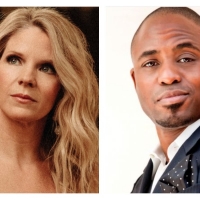 Kelli O'Hara, Wayne Brady, Stephanie J. Block, Sebastian Arcelus and More Join The Seth Concert Series in January 2021
December 16, 2020

Producer Mark Cortale has announced that five award-winning stars of the stage and screen will join the January 2021 line-up of The Seth Concert Series, the live weekly series based on Seth Rudetsky's...
---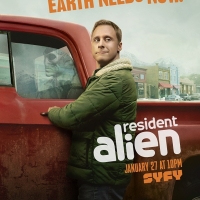 VIDEO: Watch the Trailer for RESIDENT ALIEN on SYFY
by Stage Tube - December 14, 2020

Calling all humans... SYFY has released the official trailer and key art for its upcoming series RESIDENT ALIEN! The mystery/sci-fi/doctor dramedy will premiere on Wednesday, January 27 at 10pm ET/PT....
---
Maryann Plunkett, Jay O. Sanders and More Star in CHRISTMAS EVE 1953 Online Reading to Benefit Shadowland Stages
December 10, 2020

SHADOWLAND STAGES today announced that the theatre will present a special online benefit reading of CHRISTMAS EVE 1953, a short story by Tom Hanks that has been adapted for the stage by SHADOWLAND STA...
---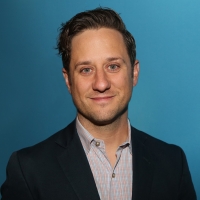 LET THEM ALL TALK, Featuring Christopher Fitzgerald, Begins Streaming on HBO Max Next Week
December 04, 2020

Three-time Tony nominee Christopher Fitzgerald, who is set to star in the highly anticipated Broadway revival of Company, will be seen this month on HBO Max in Steven Soderbergh's new film, Let Them ...
---
NATE: A ONE MAN SHOW From Natalie Palamides Premieres Dec. 1 on Netflix
November 23, 2020

Natalie Palamides: Nate - A One Man Show will premiere globally on Netflix December 1, 2020.
---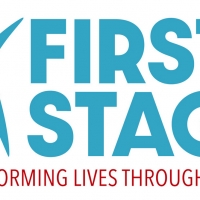 Milwaukee's First Stage Streams SHE KILLS MONSTERS: VIRTUAL REALMS
November 18, 2020

First Stage continues its imaginative exploration of all things virtual with SHE KILLS MONSTERS: VIRTUAL REALMS, a comedic romp into the world of fantasy role-playing games. The play is written by acc...
---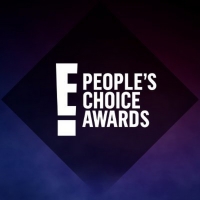 Lin-Manuel Miranda & 'Hamilton' Took Home Trophies at the E! PEOPLE'S CHOICE AWARDS
November 16, 2020

The people have spoken, and tonight E! celebrated the best in movies, television, music and pop culture chosen solely by the fans during the network's third annual 'E! People's Choice Awards' telecast...
---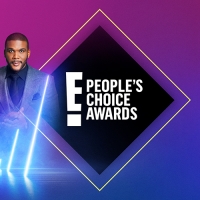 Chloe x Halle To Perform at the E! PEOPLE'S CHOICE AWARDS
November 10, 2020

E! announced today the performers and presenters who will take the stage at the 2020 "E! People's Choice Awards," hosted by Demi Lovato and airing this Sunday, November 15.
---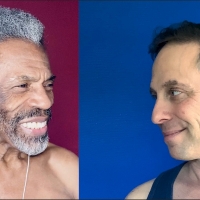 VIDEO: Tony-Winner André De Shields and Garth Kravits Perform 'A Change Is Gonna Come'
November 02, 2020

Hadestown Tony-winner André De Shields and Garth Kravits are singing for the soul of America, putting their own spin on the Sam Cooke civil-rights anthem, 'A Change is Gonna Come,' accompanied by Stev...
---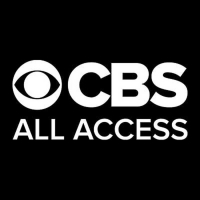 CBS All Access Announces Additional Casting for WHY WOMEN KILL Season Two
October 30, 2020

Lana Parrilla, B.K. Cannon, Jordane Christie, Matthew Daddario and Veronica Falcón have joined the cast.
---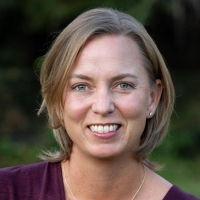 Jenna Boyd Partners With THE CARTEL to Launch FIELD DAY ENTERTAINMENT
October 28, 2020

Former Nickelodeon and Netflix top executive Jenna Boyd has partnered with The Cartel to launch Field Day Entertainment, a talent-centric production company.
---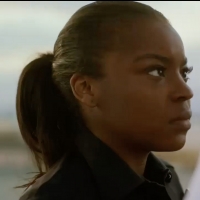 TV One Premieres Original Suspense Crime Drama BLOOD ON HER BADGE
October 28, 2020

TV One has announced the premiere date of its newest suspense-drama film BLOOD ON HER BADGE airing November 16, 2020 at 8 P.M. ET/7C.
---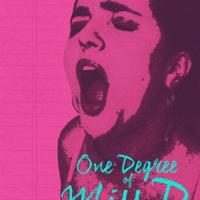 ONE DEGREE OF MISS D. to be Released in November
October 21, 2020

This November on Friday the 13th, the debauched and whimsical new web series One Degree of Miss D. is scheduled to make its online debut, chronicling the various hookups of romantic anti-Christ, Miss ...
---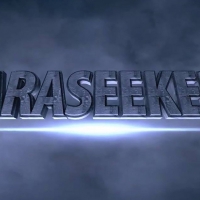 The Paraseekers Welcomes Veteran Paranormal Investigator Brian Harnois To The Team
October 16, 2020

SGL Entertainment has announced that The Paraseekers TV Show have just recruited Veteran Paranormal Investigator Brian Harnois to the team for Season 2 of The Paraseekers. Brian Harnois is best known ...
---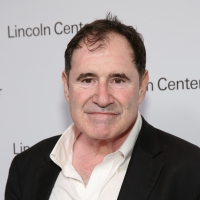 The Cartel Announces Start of Production on Tom Delonge's MONSTERS OF CALIFORNIA
October 07, 2020

Production is underway for co-founder and former Blink-182 frontman Tom DeLonge's feature film, Monsters of California, as announced today by Stan Spry, Co-CEO, The Cartel.
---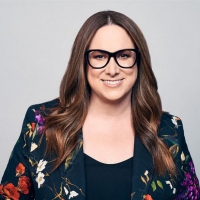 Susan Rovner Named Chairman of Entertainment Content at NBCUNIVERSAL TV & Streaming
October 05, 2020

Venerable industry executive Susan Rovner begins today in her new role as Chairman, Entertainment Content, NBCUniversal Television and Streaming.
---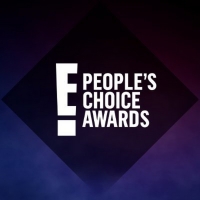 Nominees Announced for the 2020 E! PEOPLE'S CHOICE AWARDS
October 01, 2020

In each of the 44 categories, fans worldwide can choose from eight nominees representing movies, television, music and pop culture.
---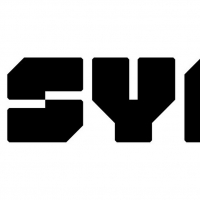 Syfy Announces Spooktacular October Halloween Lineup
September 29, 2020

SYFY is getting into the Halloween spirit with the premiere of original horror film TALES FROM THE HOOD 3.
---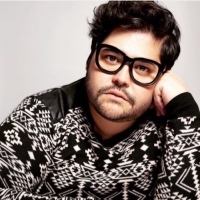 Harvey Guillén Joins Season Two of ZOEY'S EXTRAORDINARY PLAYLIST
September 18, 2020

Variety reports that 'What We Do in the Shadow' star Harvey Guillén has joined the cast of the musical comedy series 'Zoey's Extraordinary Playlist' season two.
---
Current Shows on SYFY