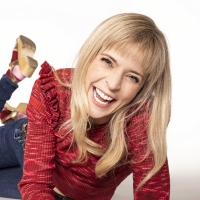 Comedian Maria Bamford Returns To The Den Theatre, November 17 – 19, 2022
by A.A. Cristi - June 23, 2022

Following two sold-out engagements, The Den Theatre will welcome back comedian Maria Bamford for six stand-up performances November 17 – 19, 2022 on The Heath Mainstage.
---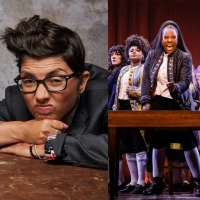 World Premiere of A TRANSPARENT MUSICAL, 1776 National Tour & More Announced for Center Theatre Group 2022-2023 Season
by Chloe Rabinowitz - June 23, 2022

Programming has been announced for the 2022/2023 season at the Ahmanson Theatre and Mark Taper Forum. Find out all of the shows in the season, how to get tickets & more. 
---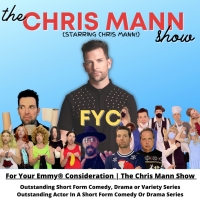 Chris Mann's THE CHRIS MANN SHOW Listed For Your Emmy Consideration
by Michael Major - June 23, 2022

Fresh off his Lincoln Center performance for Lin Manuel Miranda, himself, Mann's FYC campaign is gaining traction among his loyal fans.  His critically-acclaimed parody series, "The Chris Mann Show," ...
---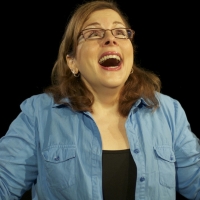 Mary Dimino Brings BIG DUMMY To Inspir Carnegie Hill This Weekend
by A.A. Cristi - June 22, 2022

Inspīr Carnegie Hill will  present the award-winning one woman show BIG DUMMY, written & performed by comedian Mary Dimino, winner of a United Solo of Theatre Row award this Saturday June 25th at 8pm....
---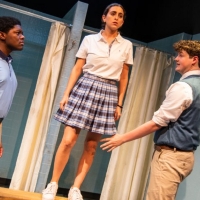 Urban Stages Adds Performance of GRATITUDE by Oren Safdie
by Chloe Rabinowitz - June 22, 2022

Due to popular demand, the critically acclaimed play GRATITUDE written by playwright Oren Safdie, and directed by Maria Mileaf, will add an additional performance on Monday, June 27 at 7:30 PM.
---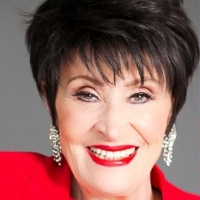 Chita Rivera Will Celebrate WEST SIDE STORY's 65th Anniversary on PBS' A CAPITOL FOURTH
by Michael Major - June 22, 2022

Chita Rivera, the legendary Tony Award winner and one of the most nominated performers in Tony history, will lead a 65th anniversary celebration of WEST SIDE STORY featuring the National Symphony Orch...
---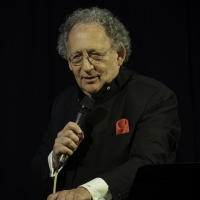 Collingwood Music Festival To Pay Tribute To Maestro Boris Brott
by A.A. Cristi - June 21, 2022

Collingwood Music Festival is proud to share the news that their videographers from last year's festival Mountain Goat Films were recently presented a Telly Award for their film and live stream of the...
---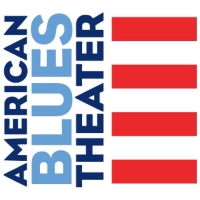 American Blues Theater to Present Reading of 17 MINUTES by Scott Organ
by Chloe Rabinowitz - June 21, 2022

American Blues Theater, under the continued leadership of Artistic Director Gwendolyn Whiteside, will present a live, online reading of 17 MINUTES by Scott Organ, directed by Michael Cotey as part of ...
---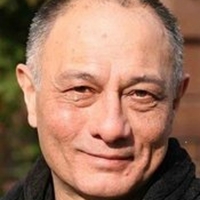 Pan Asian Repertory Theatre Announces Passing of Founding Member Ernest Abuba
by Chloe Rabinowitz - June 21, 2022

Pan Asian Repertory Theatre announced today the passing of founding member and company senior artist Ernest Abuba, the award-winning actor, playwright, screenwriter, and director on stage, film, and t...
---
Dayglow Announces New Album 'People In Motion' & Shares First Single
by Michael Major - June 21, 2022

Dayglow is returning with another excellent, life affirming new album, People In Motion. End to end, these 10 tracks—once again conceptualized, written, played, and produced by Sloan Struble—are delig...
---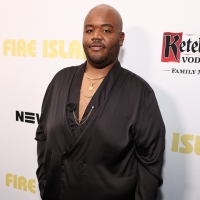 BWW Interview: Chatting With Torian Miller On Theater, Fire Island, and Pride!
by Jared Fessler - June 20, 2022

Torian Miller is an actor. His roots in performing came from acting and improve. He has been in Abbott Elementary, Wool, and most recently Fire Island where he played Max.
---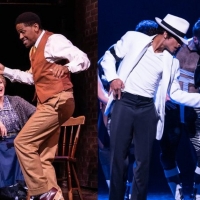 MJ, PARADISE SQUARE, TICK, TICK...BOOM! and More Win 2022 Chita Rivera Awards
by A.A. Cristi - June 20, 2022

Winners for the 2022 Chita Rivera Awards have been announced! In keeping with the mission of the Chita Rivera Awards, nominators considered outstanding choreography, featured dancers, ...
---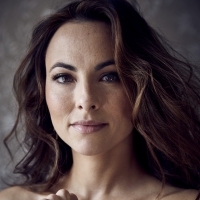 Isabel Leonard and Pablo Sáinz-Villegas to Perform at The Baker-Baum Concert Hall
by Chloe Rabinowitz - June 20, 2022

 San Diego Opera and La Jolla Music Society have announced the co-presentation of mezzo-soprano Isabel Leonard and guitarist Pablo Sáinz-Villegas in concert on Thursday, December 1, 2022 at 7:30 ...
---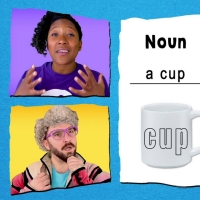 The Story Pirates to be Featured On WNET's Camp TV This Summer
by Chloe Rabinowitz - June 17, 2022

Today, The Story Pirates announced a content partnership with The WNET Group's summer learning and exploration series Camp TV, which returns for Season 3 on public television stations nationwide begin...
---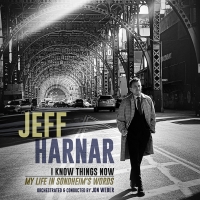 Jeff Harnar's New Album I KNOW THINGS NOW: MY LIFE IN SONDHEIM'S WORDS is Out Today
by Chloe Rabinowitz - June 17, 2022

PS CLASSICS, the label dedicated to the heritage of Broadway and American Popular Song, has announced the release of the new album from award-winning nightclub and concert artist JEFF HARNAR – I Know ...
---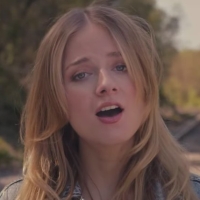 VIDEO: Jackie Evancho Releases 'Both Sides Now' Music Video
by Michael Major - June 17, 2022

Evancho has been working on a musical panegyric of Joni Mitchell for some time. Closures from the pandemic led to the album's delay. Jackie Evancho - Carousel of Time, will be released late summer of ...
---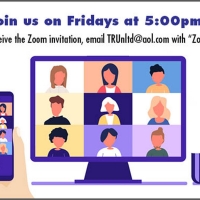 TRU to Present 'From Stage Play To Podcast To Audio Storytelling Entry At The Tribeca Film Festival'
by Chloe Rabinowitz - June 16, 2022

TRU will present their upcoming Community Gathering 'From Stage Play to Podcast to Audio Storytelling Entry at the Tribeca Film Festival' on June 17th.
---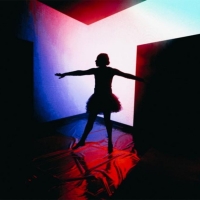 VIDEO: Rainbow Kitten Surprise Unveil Official Music Video for 'Work Out'
by Michael Major - June 16, 2022

The stunning visual - directed by Joey Brodnax – is the companion piece to the band's first new music in nearly two years. Released in April, the song's beautiful melody-line and effervescent vibe sta...
---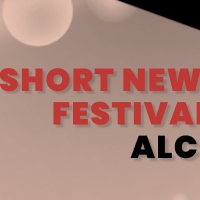 Red Bull Theater Announces SHORT NEW PLAY FESTIVAL 2022 Featuring Larissa FastHorse, Stephen Adly Guirgis & More
by Chloe Rabinowitz - June 16, 2022

Red Bull Theater today announced the eight world premieres in this year's Short New Play Festival 2022. This in-person event is the latest installment of Red Bull's renowned annual new play festival o...
---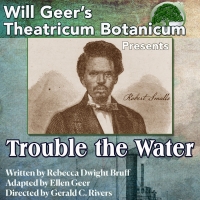 World Premiere Of TROUBLE THE WATER Recounts Extraordinary Story Of African American Hero Robert Smalls
by A.A. Cristi - June 15, 2022

Inspired by the little-known, larger-than-life true story of Robert Smalls, the first African American hero of the Civil War, Will Geer's Theatricum Botanicum presents the world premiere of Trouble th...
---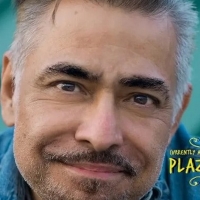 Danny Bolero To Return To Don't Tell Mama With THEY CALL ME CUBAN PETE
by Chloe Rabinowitz - June 15, 2022

Singer-actor Danny Bolero will bring his show They Call Me Cuban Pete, The Music and Genius of Desi Arnaz to Don't Tell Mama on Monday, June 20 at 7 PM. Directed by Madeline McCray, with musical direc...
---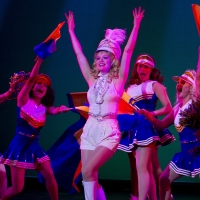 State Theatre New Jersey Announces 2022-23 Broadway Season Featuring LEGALLY BLONDE, TOOTSIE & More
by Chloe Rabinowitz - June 15, 2022

The newly renovated State Theatre New Jersey has announced its 2022-23 Broadway Season, featuring six fantastic shows. The 2022-23 Season will feature Tony® Award-winning hits, Broadway fan favorites,...
---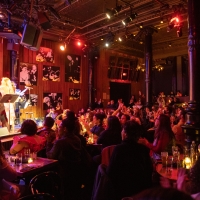 Joe's Pub Announces Juneteenth Celebration Plus July and August Programming With Tickets for $20 and Less Shows
by Chloe Rabinowitz - June 15, 2022

Joe's Pub has announced incredible performances coming up in July and August plus join us this Sunday at Astor Place for Juneteenth. Don't miss performances from First Ladies of Disco (Martha Wash, Li...
---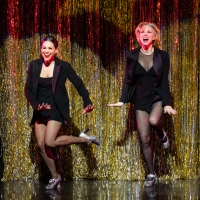 Charlotte d'Amboise and Bianca Marroquín to Host the 2022 Chita Rivera Awards
by Chloe Rabinowitz - June 15, 2022

Charlotte d'Amboise (Chicago; A Chorus Line) and Bianca Marroquín (Chicago; Fosse/Verdon) will host the 2022 Chita Rivera Awards, it was announced today.
---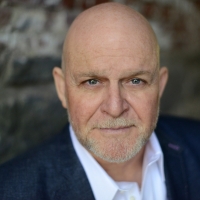 Cast Change Announced For MOSSO's Sondheim Celebration at Symphony Hall
by Stephi Wild - June 15, 2022

MOSSO, the Musicians of the Springfield Symphony Orchestra, will celebrate the music of legendary composer and lyricist Stephen Sondheim on Thursday, June 23, at 7:30 PM in Springfield Symphony Hall. ...
---
Current Shows on PBS
Latest PBS Tweets
6/26 @ 3:09 PM

PBS - President Biden praised the continued unity of the global alliance confronting Russia, as he and the Group of Seven… https://t.co/nQYBFVenC5
Retweet | Reply | Original Link   
6/26 @ 3:00 PM

PBS - Justin turned to drugs and alcohol after losing his best friend to suicide in high school, but it was "just putting… https://t.co/42KTlHp8Sv
Retweet | Reply | Original Link   
6/26 @ 11:00 AM

PBS - We are loving this warmer weather! Take some time outside to play these chalk games with your kiddos. (From… https://t.co/SZr6SNRQfU
Retweet | Reply | Original Link   
6/26 @ 10:05 AM

PBS - The Supreme Court's decision to overturn Roe v. Wade is expected to lead to abortion bans in roughly half the state… https://t.co/FUCSI8OGXA
Retweet | Reply | Original Link   
6/26 @ 8:00 AM

PBS - Mona Haydar and Sebastian Robins, who take a Great Muslim American Road Trip on PBS this summer, had the experience… https://t.co/1zpUZfgFxB
Retweet | Reply | Original Link   
6/26 @ 7:00 AM

PBS - Conversations with people diagnosed with early-onset Alzheimer's reveal how they are coping and moving on with thei… https://t.co/nFyPkBar9e
Retweet | Reply | Original Link   
6/26 @ 5:00 AM

PBS - Your favorite vicar and detective duo is back for an all-new season of #GrantchesterPBS, premiering Sun, July 10 at… https://t.co/2WJJFSb7k0
Retweet | Reply | Original Link   
6/25 @ 2:00 PM

PBS - What exactly is medical tourism? How safe is it to travel to another country for a medical procedure? And what abou… https://t.co/IX8NXRsCij
Retweet | Reply | Original Link   
6/25 @ 1:00 PM

PBS - Through the nonprofit, pet owners who go into drug and/or alcohol treatment receive care for their animals along wi… https://t.co/p9dPwfmzhr
Retweet | Reply | Original Link   
6/25 @ 11:00 AM

PBS - Jennifer Nettles and Bill Sherman share secrets of their craft and develop melody and lyrics for the song "Life Is… https://t.co/Oyctz5gx0I
Retweet | Reply | Original Link   
6/25 @ 7:00 AM

PBS - Did you know that of 2021's top grossing films in Hollywood only 12.7% of them were directed by women? And only 3 o… https://t.co/keuL9uUk6F
Retweet | Reply | Original Link   
6/25 @ 5:00 AM

PBS - This season's first half-hour of @RoadshowPBS RECUT floors our guest with an appraisal up to $700,000! https://t.co/bT48Ip9iyT
Retweet | Reply | Original Link   
6/24 @ 2:00 PM

PBS - An estimated 15% of enslaved Africans in America were Muslim. Serving under George Washington in the Revolutionary… https://t.co/1fH8UO3s8Y
Retweet | Reply | Original Link   
6/24 @ 1:00 PM

PBS - In this series, 10 home cooks (aka not professional chefs) get the chance to compete alongside each other making di… https://t.co/7lyUcpo5v8
Retweet | Reply | Original Link   
6/24 @ 11:00 AM

PBS - Full of fresh herbs and spices but only takes 40 minutes to make? Count us in for this honey mustard chicken. (From… https://t.co/5kngFEJTcH
Retweet | Reply | Original Link   
6/24 @ 10:01 AM

PBS - Here's a look at some of the Supreme Court's major abortion rulings over the last 50 years. (From @NewsHour) https://t.co/QGlwIZwYKT
Retweet | Reply | Original Link   
6/24 @ 8:01 AM

PBS - From coal miners turned beekeepers in Appalachia to Black surfers catching waves in L.A., uncover a deeper understa… https://t.co/EWvshCoJsl
Retweet | Reply | Original Link   
6/24 @ 7:00 AM

PBS - If it seems like things are more expensive these days, it's cause they are! @ATN_PBS digs into the current causes o… https://t.co/b167ebHI2C
Retweet | Reply | Original Link