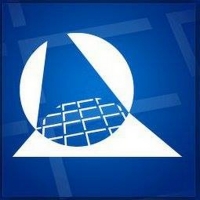 Fox Cities P.A.C. to Celebrate Make Music Day With Free Events
by Chloe Rabinowitz - June 18, 2021

The Fox Cities Performing Arts Center will take part in Make Music Day, a free, worldwide celebration that encourages people of all ages and backgrounds to experience the joy of making music.  Make Mu...
---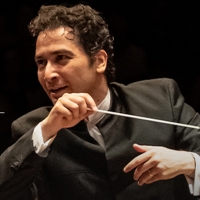 Houston Symphony Announces 2021–22 Season Program Details For Andrés Orozco-Estrada's Final Concerts as Music Director
by Alexa Criscitiello - June 16, 2021

The Houston Symphony is announcing program details for Music Director Andrés Orozco-Estrada's final season as music director, including the five 2021–22 concert weeks he will conduct, and the full Ban...
---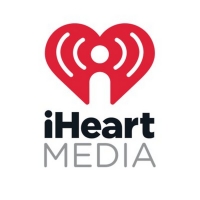 iHeartMedia Announces 2021 Lineup For Its Legendary 'iHeartRadio Music Festival'
by Sarah Jae Leiber - June 16, 2021

This year, the epic two-day lineup for the iHeartRadio Music Festival main stage will feature performances by Billie Eilish, Cheap Trick, Coldplay, Dua Lipa, Florida Georgia Line, Journey, Khalid, Lil...
---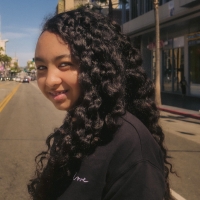 THE POWER OF HOPE Director Kalia Love Jones Receives The PAFF Youth Visionary Award
by Alexa Criscitiello - June 11, 2021

Kalia Love Jones, 14-year old director of 'The Power of Hope' animated short film receives the prestigious Youth Visionary Award from the 29th Annual Pan African Film and Arts Festival. Laya DeLeon Ha...
---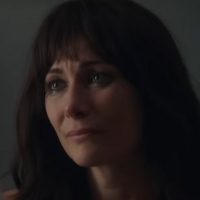 VIDEO: HBO Max GOSSIP GIRL Trailer Features Donna Murphy, Laura Benanti and More
by Stage Tube - June 10, 2021

HBO Max has released the first look teaser for the much-anticipated series Gossip Girl!
---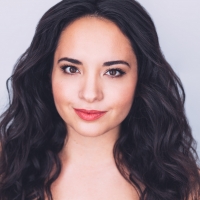 VIDEO: IN THE HEIGHTS Touring Star Virginia Cavaliere Releases 'Breathe' Medley
by Chloe Rabinowitz - June 09, 2021

Virginia Cavaliere played Nina on the 2011/2012 National Tour of In the Heights, singing 'Breathe' in over 77 cities across the United States. This week she releases a medley in anticipation of the In...
---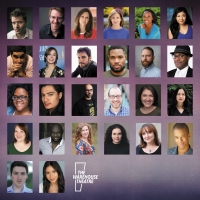 BWW Previews: LONG STORY SHORT, a Free, World-Premiere Virtual Monologue Series From The Warehouse Theatre
by Neil Shurley - June 08, 2021

"I was looking for something that was less hard on one performer, but also wanted to spread the wealth and hire as many artists as we could for the final Warehouse In Your House production."
---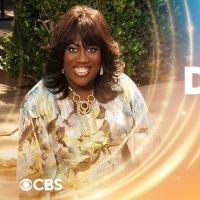 CBS/NATAS Announces Sheryl Underwood Will Host The 48th Daytime Emmy Awards
June 08, 2021

She will host the 48th ANNUAL DAYTIME EMMY® AWARDS from Los Angeles, with featured talent appearing from the Emmy stage, individual show studios and homes, to accept their awards.
---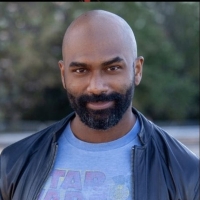 Nik Walker & Donna Lynne Champlin Will Lead Hangar Theatre's SWEENEY TODD
by Nicole Rosky - June 07, 2021

The Hangar Theatre has just announced the stars of its upcoming Sweeney Todd: The Demon Barber of Fleet Street. The production will feature Crazy Ex-Girlfriend star Donna Lynne Champlin as Mrs. Lovett...
---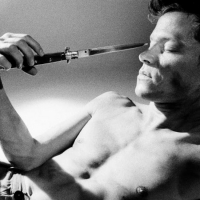 Perfume Genius Announces 2021 North American Tour Dates
by Sarah Jae Leiber - June 01, 2021

The dates mark his first live shows since the release of his critically acclaimed Set My Heart on Fire Immediately.  The album was released last year, appearing on 2020 end of year lists by TIME Magaz...
---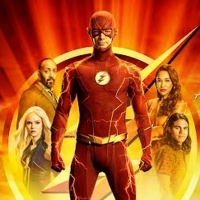 Video Roundup: Watch Trailers For COBRA KAI, THE FLASH, THE TOMORROW WAR, and More!
by Stephi Wild - May 30, 2021

Some trailers were for new episodes of longrunning shows, and others showed teasers of what fans can expect from completely new films and series from Netflix, Amazon Prime, and more. Watch them all he...
---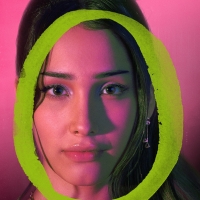 VIDEO: Watch the Official Teaser for GOSSIP GIRL on HBO Max!
by Stage Tube - May 28, 2021

The series stars Jordan Alexander, Eli Brown, Thomas Doherty, Tavi Gevinson, Emily Alyn Lind, Evan Mock, Zion Moreno, Whitney Peak and Savannah Lee Smith.
---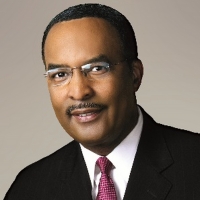 MORE THAN MUSIC A Virtual Celebration Gala Of PYO Music Institute Announced, June 10
by Alexa Criscitiello - May 27, 2021

"More Than Music" is the theme of this year's Philadelphia Youth Orchestra Music Institute Virtual Gala taking place on June 10 at 7 p.m. The Gala will focus on the Institute's larger mission of build...
---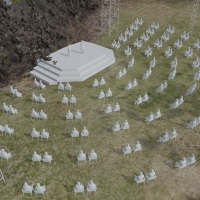 Dorset Theatre Festival Announces 2021 Season of Live Performances and Audio Plays
by Chloe Rabinowitz - May 27, 2021

Dorset Theatre Festival has announced its 44th Season, including the inaugural StageFree Audio Plays series, featuring new commissions by playwrights Theresa Rebeck and Chisa Hutchinson, and live main...
---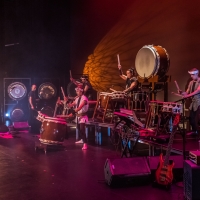 Scottsdale Center for the Performing Arts Announces 2021–22 Season
by Chloe Rabinowitz - May 27, 2021

Scottsdale Center for the Performing Arts will present a brand-new season filled with concerts and performances for a wide range of tastes from eclectic to traditional, from Grammy-winning artists in ...
---
Alan Cumming Leads Lineup As NIGHT OF A THOUSAND JUDYS Broadcasts Virtually June 24th
by Stephen Mosher - May 25, 2021

In its ninth year, the Judy Garland themed benefit is the show everyone wants to see. For the second year in a row, everyone can.
---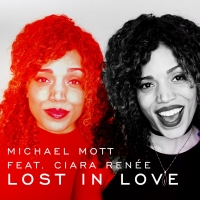 VIDEO: Watch Michael Mott's Music Video for 'Lost in Love,' Featuring Ciara Renée!
by Stage Tube - May 25, 2021

Mott's recent 6 track collection features vocals by 'Frozen' on Broadway star Ciara Renée, 'Hamilton' standout Blaine Krauss, and 'American Idol' standout Pia Toscano.
---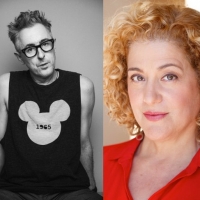 Alan Cumming, Mary Testa, Jose Llana and More to Headline 9th Annual NIGHT OF A THOUSAND JUDYS
by Chloe Rabinowitz - May 25, 2021

The ninth annual "Night of A Thousand Judys" – the Pride concert to benefit The Ali Forney Center written and hosted by Justin Sayre – will be presented as a streaming online event on Thursday, June 2...
---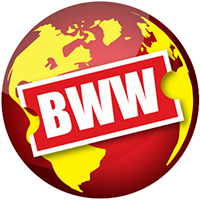 Nationally Renowned Writers Fuel Short Play Series At Warehouse Virtual Series Showcases
by Alexa Criscitiello - May 24, 2021

The Warehouse Theatre, a regional professional theatre based in the Upstate  of South Carolina is presenting LONG STORY SHORT, a short play series showcasing the  talents of nationally lauded writers ...
---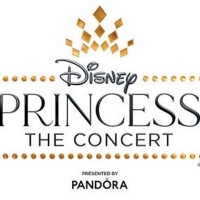 Second DISNEY PRINCESS - THE CONCERT Show added at The Fabulous Fox Theatre
by Chloe Rabinowitz - May 24, 2021

Due to popular demand, a 2:30 p.m. matinee has been added to the Pandora Presents Disney Princess - The Concert engagement at the Fabulous Fox Theatre on Saturday, December 11, 2021. Tickets will go o...
---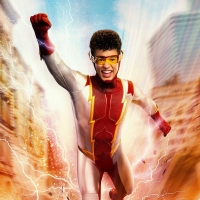 Jordan Fisher Shares In-Costume Photo From THE FLASH
by Sarah Jae Leiber - May 21, 2021

His additional accomplishments include being the first African American to portray the title character of 'Evan' in 'Dear Evan Hansen' and winning ABC's 25th season of 'Dancing With the Stars.'
---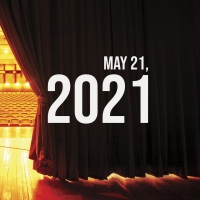 Virtual Theatre Today: Friday, May 21- Andrea McArdle, Frank 'Fraver' Verlizzo, and More!
by Nicole Rosky - May 21, 2021

Today (May 21) in live streaming: Frank 'Fraver' Verlizzo visits Backstage Live, the Next on Stage Top 10, an Annie reunion on Stars in the House, and more!
---
ATX Television Festival Announces Final Season 10 Programming
by Sarah Jae Leiber - May 20, 2021

The series is created by Steve Conrad ('Perpetual Grace Ltd.'), who will join the all-star cast for a Q&A and first look at the series.  'Ultra City Smiths' premieres July 22 on AMC+. Additional panel...
---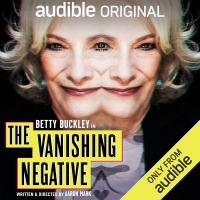 Betty Buckley Stars In Psychic Thriller THE VANISHING NEGATIVE For Audible
by Chloe Rabinowitz - May 20, 2021

Tony Award winner Betty Buckley stars as a controversial celebrity psychic with blood on her hands in the latest Grand Guignolesque monologue play written & directed by Aaron Mark (The Horror of Dolor...
---
BWW Interview: Gloria Gifford on Directing LOVERS AND OTHER STRANGERS
by Shari Barrett - May 18, 2021

Here is my interview with Gloria Gifford about presenting LOVERS AND OTHER STRANGERS live-streamed online as well as her Gloria Gifford Conservatory and how she is managing to keep her students active...
---
Current Shows on CW