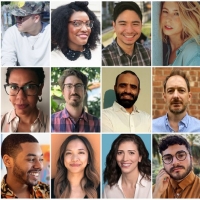 Sundance Institute Announces Class of 2021 Episodic Fellows
May 14, 2021

This structural evolution of the Lab emerged in dialogue with the rapidly shifting ecosystem of the industry, including scaling demand for fresh content across networks, streamers, and platforms.
---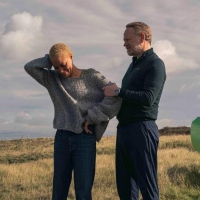 AMC Sets Premiere Date for THE BEAST MUST DIE
May 12, 2021

The remaining episodes will continue to debut on AMC+ one week ahead of their AMC linear airings on Mondays at 10:00PM ET/PT.
---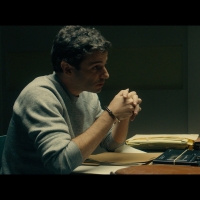 RLJE Films Acquires NO MAN OF GOD
May 06, 2021

Directed by Amber Sealey (No Light and No Land Anywhere), NO MAN OF GOD stars Elijah Wood (The Lord of the Rings Trilogy), Luke Kirby ("The Marvelous Mrs. Maisel"), Aleksa Palladino (The Irishman) and...
---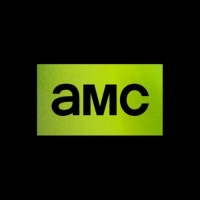 A DISCOVERY OF WITCHES Season Two Premieres June 27
May 05, 2021

New guest stars featured in these episodes include James Purefoy (Rome, Pennyworth) as "Philippe de Clermont," Steven Cree (Outlander) as "Gallowglass de Clermont," Adelle Leonce (Black Mirror) as "Ph...
---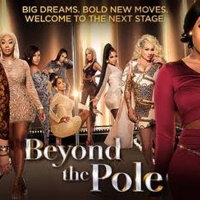 VIDEO: Watch a Teaser for BEYOND THE POLE Season Two
by Stage Tube - May 05, 2021

Always hustling, the women embark on their own individual journeys to transition from the club and establish new and better lives. However, with these changes come secrets and a web of lies the women ...
---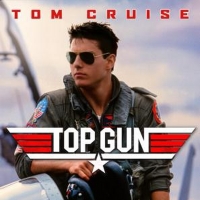 TOP GUN Returns To Dolby Cinemas Beginning May 13th
May 05, 2021

The story of an elite group of pilots competing to earn the title of "Top Gun" captured the imagination of moviegoers upon its release, ultimately earning a worldwide box office of over $350 million a...
---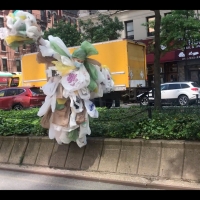 Choreographer Jody Sperling's Dancefilm SINGLE USE To Be Featured in the 2021 Harlem International Film Festival
April 29, 2021

Jody Sperling's dance film 'Single Use' is an official selection of the 2021 Harlem International Film Festival, with screenings May 6-9, 2021.
---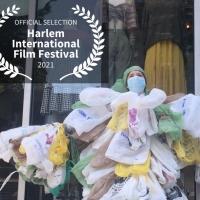 Jody Sperling's Dance Film SINGLE USE to be Featured in the 2021 Harlem International Film Festival
April 28, 2021

Jody Sperling's dance film "Single Use" is an official selection of the 2021 Harlem International Film Festival, with screenings May 6-9, 2021. The opening night screening on Thursday, May 6 at 5:50pm...
---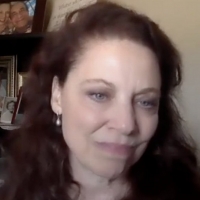 VIDEO: Kathleen Gati Guests On Today's Episode Of TAWKIN' WITH THE ROSES
April 28, 2021

Tawkin' With the Roses, the weekly talk show hosted by veteran actress Bonnie Rose and cabaret star Stephen S. Miller (aka "Mama Rose"), welcomes Kathleen Gati as the guest on today's episode of the s...
---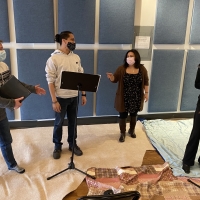 Photo Flash: Actors Training Center Premieres Its Virtual Fundraiser "The Show Goes On" This Sunday
April 23, 2021

Actors Training Center's (ATC) annual fundraiser, The Show Goes On, premieres this Sunday, April 25 at 4 p.m. CDT via the Swell Fundraising site. 
---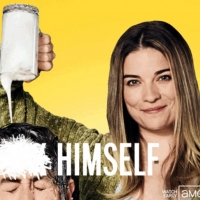 KEVIN CAN F**K HIMSELF Premieres June 20 on AMC
April 22, 2021

Kevin Can F**K Himself follows the story of Allison McRoberts (Murphy), a woman we all grew up believing we knew: the prototypical Sitcom Wife. She's beautiful and can take a joke (though she's usuall...
---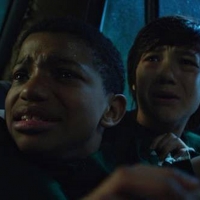 Shudder Acquires THE BOY BEHIND THE DOOR
April 22, 2021

In The Boy Behind the Door, a night of unimaginable terror awaits twelve-year-old Bobby (Lonnie Chavis) and his best friend, Kevin (Ezra Dewey), when they are abducted on their way home from school.
---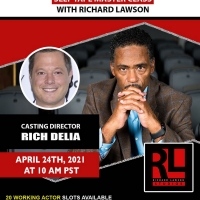 Casting Director Rich Delia Announced for The Richard Lawson Studios Master Class Series
April 21, 2021

On April 24th, Master Teacher Richard Lawson will be joined by casting director Rich Delia. Twenty actors will be given the opportunity to have their self-tape auditions assessed and redirected by Mr....
---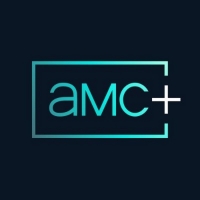 BETWEEN BLACK AND BLUE Premieres May 25
April 20, 2021

Seven years in the making, the series unveils the extraordinary story of two New York City detectives who were convicted of the sensational 1975 murder of a Denver businessman, their decades-long figh...
---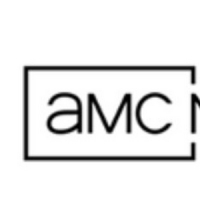 THE ART OF AMC'S THE WALKING DEAD UNIVERSE To Launch This September
April 15, 2021

The Art of AMC's The Walking Dead Universe is a 240-page hardcover book featuring a wrap-around cover with over 50 characters from all three shows, an introduction by Chief Content Officer of The Walk...
---
Tovah Feldshuh Discusses New Memoir On THEATER: ALL THE MOVING PARTS This Friday
April 15, 2021

TONY-nominated actor Tovah Feldshuh discusses her new memoir with host Patrick Pacheco on this episode of "THEATER: All the Moving Parts", premiering Friday, April 16 at 9:30PM on CUNY TV and streamin...
---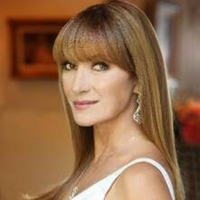 Jane Seymour to Star in and Co-Executive Produce HARRY WILD
April 14, 2021

Harriet "Harry" Wild (Seymour) is a retiring university literature professor who is finding herself at one of life's crossroads. Jolted from a mugging, she reluctantly agrees to recover in the home of...
---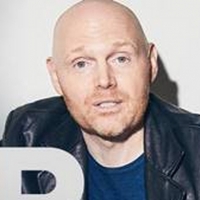 Bill Burr Adds Second Comedy Show at The Fox This September
April 10, 2021

Fox Concerts has announced the addition of a second Bill Burr performance at the Fabulous Fox Theatre on Wednesday, September 29 at 7 p.m.
---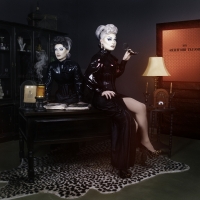 Shudder Orders Fourth Season of DRAGULA
April 07, 2021

The Shudder Original Series will debut exclusively on the streamer day and date in all territories, alongside the previous three critically acclaimed seasons.
---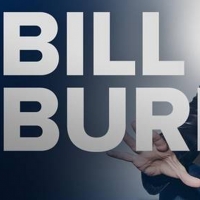 Bill Burr Comes to the Fabulous Fox Theatre
April 06, 2021

Fox Concerts has announced that Bill Burr will play the Fabulous Fox Theatre on Thursday, September 30 at 7 p.m.
---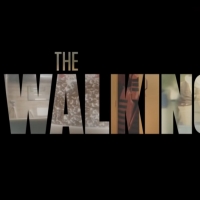 AMC's THE WALKING DEAD Final Season Begins August 22
April 05, 2021

The flagship series' final, expanded season will kick off with eight new episodes, the first of a massive 24-episode story arc that will bring the show's decade-long successful run to conclusion. 
---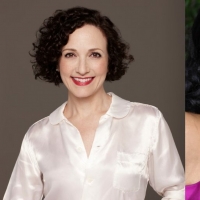 Bebe Neuwirth, Da'Vine Joy Randolph & More Join Voice Cast for ULTRA CITY SMITHS
April 01, 2021

From AMC Studios and created by Conrad, the Ultra City Smiths (formerly Mega City Smiths) story unfolds via the stop-motion animation of baby dolls repurposed as a grown-up cast of characters.
---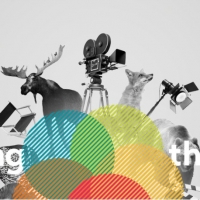 Kevin Feige & Kari Skogland Will Participate in BANFF World Media Festival
March 31, 2021

Thursday, June 17th: Presented in partnership with the Director's Guild of Canada, this exclusive conversation will take place between Skogland and Feige, who've joined forces as director and executiv...
---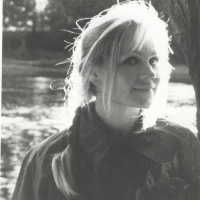 Eva Cassidy's SONGBIRD Celebrates 20th Anniversary of Reaching #1 on UK Charts
March 25, 2021

Eva's club now celebrates the 20th Anniversary of SONGBIRD reaching the top of the British charts, completing its 133 week UK chart record journey after its initial 1998 release.
---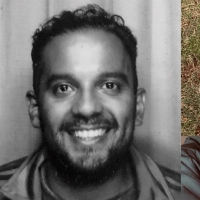 Working Theater Announces Carlos Cotto and John Keane as Recipients of Mark Plesent Commission Fund
March 24, 2021

Working Theater has announced the first recipients of the Mark Plesent Commission Fund, established to honor the legacy and vision of the Company's artistic leader of 27 years. The Fund, conceived wit...
---
Current Shows on AMC
Latest AMC Tweets
5/15 @ 10:40 AM

AMC_TV - June's on a mission. New #FearTWD TOMORROW at 9pm. https://t.co/Gv8u5UT1HR
Retweet | Reply | Original Link   
5/14 @ 6:00 AM

AMC_TV - Has Luan made a deal with the devil? Ed Dumani offers a cryptic warning about Mosi in this sneak peek from Sunday's… https://t.co/9mYM1CwBaO
Retweet | Reply | Original Link   
5/13 @ 8:30 AM

AMC_TV - You don't get much tougher than Kinney. Catch up on #GangsOfLondon now on @AMCPlus. https://t.co/rzlMcQf4UU
Retweet | Reply | Original Link   
5/13 @ 6:00 AM

AMC_TV - Last call! AMC and @Stareable Fest are searching for the best female creators, and time's running out to share your… https://t.co/Xg7xQ3j4mY
Retweet | Reply | Original Link   
5/12 @ 8:20 AM

AMC_TV - A happy #TWDFamily. Catch up on #FearTWD now on @AMCPlus. https://t.co/zSaADzDmRB
Retweet | Reply | Original Link   
5/12 @ 6:00 AM

AMC_TV - Q&A: Mark Lewis Jones on why filming in Wales was vital for the most recent episode of #GangsofLondon:… https://t.co/i5UibQOrIC
Retweet | Reply | Original Link   
5/11 @ 7:55 AM

AMC_TV - You've never seen an episode of television like this. Catch up on #GangsOfLondon now on @AMCPlus. https://t.co/OqweC5JkZT
Retweet | Reply | Original Link   
5/11 @ 6:00 AM

AMC_TV - Can Agatha hide the truth from everyone around her? Watch the latest episode of #TheSecretsSheKeeps now:… https://t.co/9RWb3mPocy
Retweet | Reply | Original Link   
5/10 @ 7:10 AM

AMC_TV - The stuff of nightmares. Catch up on #FearTWD now on @AMCPlus. https://t.co/LMg4ZdHmAz
Retweet | Reply | Original Link   
5/10 @ 6:00 AM

AMC_TV - Don't miss what @Guardian calls "one of the most intense, brutal hours of TV ever made." Stream the latest episode… https://t.co/ysMfx9JHkt
Retweet | Reply | Original Link   
5/9 @ 11:30 AM

AMC_TV - Should Morgan hide or fight? New #FearTWD TONIGHT at 9pm. https://t.co/uC9JkkiCUG
Retweet | Reply | Original Link   
5/9 @ 9:45 AM

AMC_TV - Will Darren make it out alive? New #GangsOfLondon TONIGHT at 11pm. https://t.co/IoMVH7IAfw
Retweet | Reply | Original Link   
5/9 @ 6:02 AM

AMC_TV - Because motherhood can get… intense. #MothersDay https://t.co/KrZu2uHeEn
Retweet | Reply | Original Link   
5/8 @ 7:02 AM

AMC_TV - This next episode raises the bar for action TV. New #GangsOfLondon TOMORROW at 11pm. https://t.co/JkFq2AuGKb
Retweet | Reply | Original Link   
5/7 @ 6:00 AM

AMC_TV - Is Darren being protected or punished? Watch a sneak peek from Sunday's episode of #GangsofLondon now:… https://t.co/zd4o4SP83w
Retweet | Reply | Original Link   
5/6 @ 9:15 AM

AMC_TV - Sci-fi. But make it fashion. Watch #TheFifthElement tonight at 8pm. https://t.co/agj89fiFLv
Retweet | Reply | Original Link   
5/6 @ 6:00 AM

AMC_TV - Q&A: Valene Kane shares how she channels Jacqueline's rage and guilt on #GangsOfLondon: https://t.co/IF4sY9sDkK https://t.co/bvc55uQFjP
Retweet | Reply | Original Link   
5/5 @ 7:10 AM

AMC_TV - Too close for comfort. Catch up on #GangsOfLondon on @AMCPlus. https://t.co/5y6rJ0igNU
Retweet | Reply | Original Link