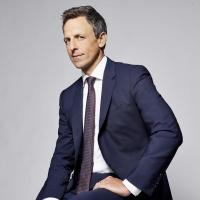 LATE NIGHT Host Seth Meyers Returns with Two Stand Up Shows at The Ridgefield Playhouse, May 16
May 07, 2021

He makes America laugh and think every night – now you can get up close and personal with 'Late Night with Seth Meyers' talk show host Seth Meyers himself at The Ridgefield Playhouse!  Get ready for p...
---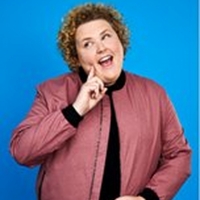 Fortune Feimster Announced at Paramount Theatre, March 11
May 07, 2021

Comedy Works Entertainment presents Fortune Feimster's 2 Sweet 2 Salty Tour coming to Paramount Theatre in Denver on Friday, March 11th at 7:00pm.
---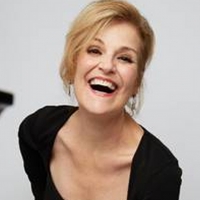 Broadway & TV's Karen Mason To Perform Her Show VACCINATIN' RHYTHM At Bucks County Playhouse
May 07, 2021

Broadway, television and recording artist, Karen Mason will perform two shows at Bucks County Playhouse as part of its recently announced Broadway Spotlight Concert Series. 
---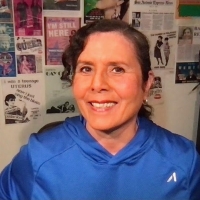 I KISSED CHAVELA VARGAS by Monica Palacios to be Presented by Breath of Fire
May 07, 2021

Breath of Fire will be bringing back "writer/performer, international hip chick" Monica Palacios! and Winner of the Nancy Dean Lesbian Playwriting Award 2021.I Kissed Chavela Vargas is a memory play w...
---
Constantine Maroulis to Perform at Bucks County Playhouse
May 07, 2021

Constantine Maroulis will perform two shows at Bucks County Playhouse as part of its recently announced Broadway Spotlight Concert Series. Entitled, "Constantine Maroulis, Don't Stop Believing," perfo...
---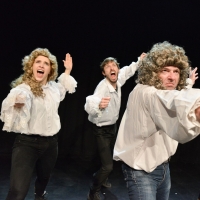 Mark Chatterton and Sarah Nixon Present THE SHOW MUST GO ON!
May 07, 2021

When Mark Chatterton and Sarah Nixon, (writers of the infamous Rock n Roll panto at the Liverpool Everyman), heard that their 2020 pantomine was postponed due to the Pandemic, rather than accepting th...
---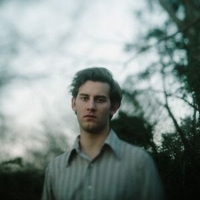 Thomas Csorba Releases New Single 'When You Can't See the Highway End'
May 07, 2021

'Back when I first started working on this song, I'm not sure what I wanted to say, but over the years, I've seemed to always come back to it, tweak it, let it breathe, rinse and repeat,' writes Csorb...
---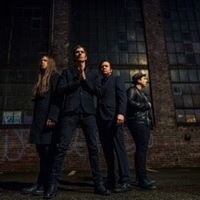 WALKING PAPERS Release Latest Video For 'Creation Reproduction and Death'
May 07, 2021

It's the fourth video release from THE LIGHT BELOW, which was released February 5 via Carry On Music and can be purchased or streamed here. Videos for the album's first three singles, "Divine Interven...
---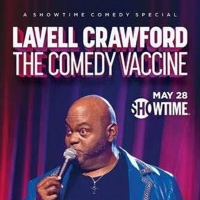 Showtime Presents LAVELL CRAWFORD: THE COMEDY VACCINE
May 07, 2021

A beloved comedian and actor by audiences far and wide, Crawford is quickly climbing the comedic ranks to become one of the hottest stars. His numerous television appearances include Better Call Saul,...
---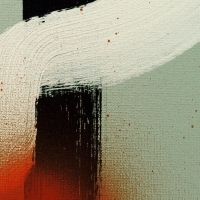 SWITCHFOOT Release Original Song 'i need you (to be wrong)'
May 07, 2021

SWITCHFOOT front man Jon Foreman on 'i need you (to be wrong)': 'I began writing this song more than a decade ago, during a season of personal friction. Insecurity. Doubt.'
---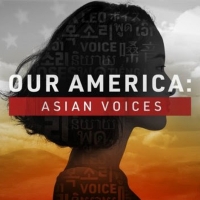 OUR AMERICA: ASIAN VOICES News Special Premieres This Weekend
May 07, 2021

'Asian Voices' will air across linear in the following markets: New York, Los Angeles, Chicago, Philadelphia, San Francisco, Houston, Raleigh-Durham and Fresno, as well as on the stations' 32 connecte...
---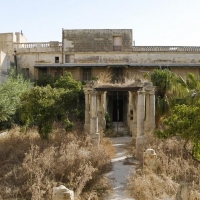 All New Season of MYSTERIES OF THE ABANDONED Premieres May 20
May 07, 2021

In an all new season of Science Channel's hit series, MYSTERIES OF THE ABANDONED, experts uncover the stories behind these abandoned marvels and remarkable sites to reveal their once rich, sometimes h...
---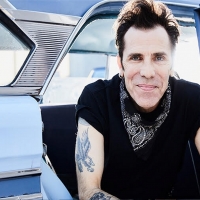 The Rockabilly Rumble is Now Accepting Submissions
May 07, 2021

"The newly formed Rockabilly Artists Alliance honors the roots and history of Rockabilly and the Rockabilly Rumble is great way to highlight artists and songwriters who continue to preserve the Rockab...
---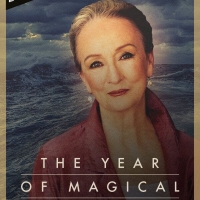 Benefit Re-Broadcast of THE YEAR OF MAGICAL THINKING Starring Kathleen Chalfant to be Presented by Keen Company
May 07, 2021

Keen Company will continue the 2020-'21 Season with the benefit re-broadcast of The Year of Magical Thinking adapted from Joan Didion's best-selling memoir and starring Kathleen Chalfant in a one-woma...
---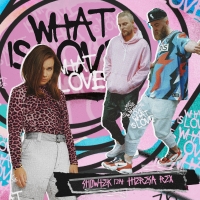 Showtek Enlist Theresa Rex For Wistful Single 'What Is Love'
May 07, 2021

'What is love without someone to love ya?' Theresa Rex's lyrics provide the focal point of Showtek's newest single, exploring themes of unrequited love and relationship struggles.
---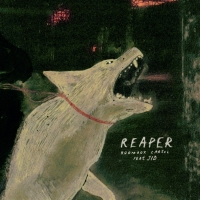 Boombox Cartel Enlists Dreamville Rapper J.I.D. On 'Reaper'
May 07, 2021

Kicking-off the track with a hard trap beat featuring J.I.D's hyphy rap vocals, "Reaper" wreaks havoc with a monstrous dubstep drop. Bringing back the feels of a classic festival anthem, "Reaper" is t...
---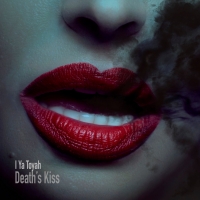 I Ya Toyah Releases New Single 'Death's Kiss'
May 07, 2021

In addition, I Ya Toyah has released her limited edition lipstick line, Death's Kiss by I Ya Toyah.
---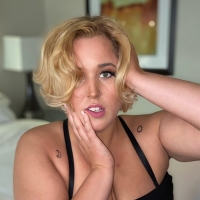 Moni Grace Releases New Single 'Marilyn Monroe'
May 07, 2021

Moni Grace released her debut album, Safer Under the Covers, and her first EP, How to Fall in Love with the Concept of Forgetting, in 2020 and was featured in Punktastic, Buffablog, and Performers on ...
---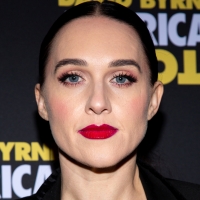 Lena Hall, Blair Brown, Ben Feldman and More to Star in Livestreamed Works by Zakiyyah Alexander, Mando Alvarado & Others
May 07, 2021

On Saturday, May 22nd at 7:00pm EST, Play-PerView will live stream AYA or Dear Lover by Fernanda Coppel (King Liz, "How To Get Away With Murder").  Directed by Estefania Fadul, this production will fe...
---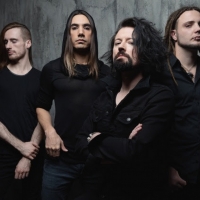 NEONFLY Release Brand New Lyric Video for 'Beating Hearts'
May 07, 2021

The album artwork, as well as the portraits of the band members, form part of NOMA's '21st Century Mona Lisa' collection, who explains the idea behind it in the following statement:
---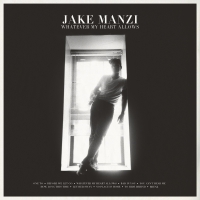 Jake Manzi Releases Debut Album 'Whatever My Heart Allows'
May 07, 2021

Whatever My Heart Allows consists of ten dreamy, heartfelt tracks, and features contributions from Grammy winner Don Was, Griffin & Taylor Goldsmith (Dawes), Grammy-nominated guitarist/singer Madison ...
---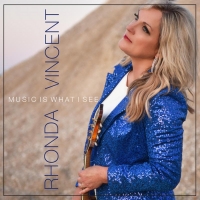 Rhonda Vincent Releases Latest Single 'What Ain't To Be Just Might Happen'
May 07, 2021

Due to pandemic restrictions, Vincent had to bring her album to a halt, but this Bluegrass queen is coming back in full swing with the release of "What Ain't To Be Just Might Happen" and her upcoming ...
---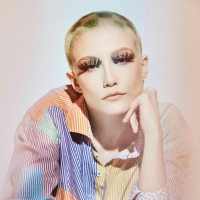 Chloe Moriondo Debuts New Album 'Blood Bunny'
May 07, 2021

The trek will make stops at The Roxy in Los Angeles, CA and New York City's Bowery Ballroom before wrapping up with a home-state performance at El Club in Detroit, MI (tour itinerary attached).
---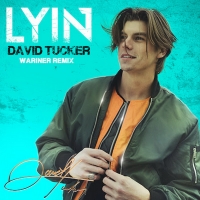 David Tucker Releases 'Lyin'' WARINER Remix
May 07, 2021

As a new artist, David has already jumped the hurdle of getting his name out there. "Lyin'" has over 30,000 streams across platforms in just a short amount of time as well.
---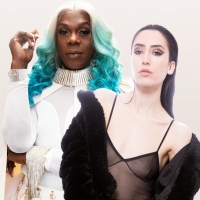 Elohim Releases New Anthem 'Strut'
May 07, 2021

Speaking about the new track, Elohim reveals, 'Strut is a daily reminder to all of us, myself included, that the power we hold within ourselves is infinite. It's a story of self-discovery and I feel p...
---
Current Shows on TV-ONE
Latest TV-ONE Tweets
5/14 @ 10:30 PM

tvonetv - Black women are making a DIFFERENCE! This year's #UrbanOneHonors will commemorate the myriad achievements of women… https://t.co/2QPXEaSVUc
Retweet | Reply | Original Link   
5/13 @ 6:30 PM

tvonetv - #DMXUncensored was filmed just three weeks before DMX's passing. It will air on Sunday at 8P/7C. An Uncensored Sp… https://t.co/Tyj6OYi0sg
Retweet | Reply | Original Link   
5/13 @ 4:59 PM

tvonetv - TONIGHT! When #GeorgeFloyd was trying to build a better life for himself is killed at the hands of the Minneapolis… https://t.co/FoQeluh1K3
Retweet | Reply | Original Link   
5/13 @ 2:30 PM

tvonetv - Black women are making a DIFFERENCE! This year's #UrbanOneHonors will commemorate the myriad achievements of women… https://t.co/quTWHNsaXS
Retweet | Reply | Original Link   
5/13 @ 1:34 PM

tvonetv - 'The Game' is back on! From Wendy Raquel Robinson and Hosea Chanchez reprising their roles to the series new take:… https://t.co/1vpf54j25y
Retweet | Reply | Original Link   
5/13 @ 12:30 PM

tvonetv - TONIGHT! When #GeorgeFloyd was trying to build a better life for himself is killed at the hands of the Minneapolis… https://t.co/ub8ub3ksPQ
Retweet | Reply | Original Link   
5/13 @ 12:00 PM

tvonetv - Mystikal initially hated hit song 'Shake Ya A$$' but when the song drew comparisons to soulful singer James Brown,… https://t.co/gEjiO9CB6y
Retweet | Reply | Original Link   
5/13 @ 11:02 AM

tvonetv - Phylicia Rashad is heading back to Howard University (@HowardU). The HBCU named the actress and alumna as Dean of C… https://t.co/p1lsFvvQ3K
Retweet | Reply | Original Link   
5/13 @ 9:00 AM

tvonetv - Jaleel White reflects on his past relationship with Bill Cosby and unravels realizations that in hindsight weren't… https://t.co/dxc1W9FUp2
Retweet | Reply | Original Link   
5/13 @ 8:39 AM

tvonetv - Although George Floyd's death was a rude awakening of white supremacy and systemic racism, it was only the latest i… https://t.co/3fBd99GeMO
Retweet | Reply | Original Link   
5/13 @ 8:00 AM

tvonetv - Mystikal initially hated hit song 'Shake Ya A$$' but when the song drew comparisons to soulful singer James Brown,… https://t.co/KfpOLMB93T
Retweet | Reply | Original Link   
5/13 @ 7:30 AM

tvonetv - #DMXUncensored was filmed just three weeks before DMX's passing. It will air on Sunday at 8P/7C.  An Uncensored Sp… https://t.co/7H68FhAeYl
Retweet | Reply | Original Link   
5/13 @ 7:00 AM

tvonetv - Jaleel White reflects on his past relationship with Bill Cosby and unravels realizations that in hindsight weren't… https://t.co/8tl4aSxJ5F
Retweet | Reply | Original Link   
5/13 @ 4:00 AM

tvonetv - Jamie Foxx took home the Entertainment Icon award at the 2020 Urban One Honors and it was his speech that reminded… https://t.co/eXrDNoGpQq
Retweet | Reply | Original Link   
5/13 @ 8:30 PM

tvonetv - The annual #UrbanOneHonors heralds the exemplary accomplishments of African American women in this year's tribute s… https://t.co/KcTrzfu2Gn
Retweet | Reply | Original Link   
5/12 @ 4:00 PM

tvonetv - From two bars written down at a diner to an entire intro: DMX breaks down his songwriting process. Set your DVR thi… https://t.co/myXZAlVc9F
Retweet | Reply | Original Link   
5/12 @ 3:30 PM

tvonetv - The annual #UrbanOneHonors heralds the exemplary accomplishments of African American women in this year's tribute s… https://t.co/IwePrawAfS
Retweet | Reply | Original Link   
5/12 @ 3:00 PM

tvonetv - From Dr. Ala Stanford being the 1st to bring mobile COVID-19 testing to Philly to Roz Brewer becoming the only Blac… https://t.co/eGZTrWOpaN
Retweet | Reply | Original Link   
5/12 @ 1:30 PM

tvonetv - #DMXUncensored will highlight the rapper in his own words as he discusses his more than 30-year career and legacy i… https://t.co/SOxiCRGLn4
Retweet | Reply | Original Link