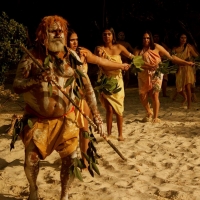 Sydney Opera House Presents DANCE RITES 2020
October 21, 2020

The Sydney Opera House will present its sixth annual Dance Rites festival online next month, bringing together 28 Aboriginal and Torres Strait Islander dance groups in a celebratory digital event with...
---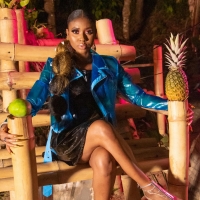 Bella Blair's Music Video for 'Gimme A Light' Debuts on Jamaicans.com
October 21, 2020

Jamaicans.com to premiere "Gimme A Light" official music video from rising Dancehall sensation Bella Blair.
---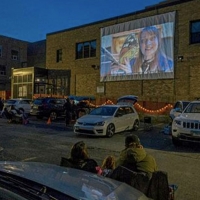 Chicago Children's Theatre Adds One Final Week For THE BEATRIX POTTER DRIVE-IN THEATRE EXPERIENCE
October 21, 2020

Chicago Children's Theatre has added one more week to its current fall run of The Beatrix Potter Drive-In Theatre Experience, the company's all-new, outdoor, socially distanced production that has bee...
---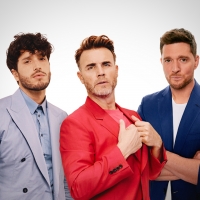 Gary Barlow, Michael Buble, and Sebastian Yatra Release Video for 'Elita'
October 20, 2020

Gary Barlow, Michael Bublé and Sebastián Yatra today unveil the brand new video for 'Elita' - the ferociously catchy Latin-pop fusion track that sees three of the biggest names in pop collaborate for ...
---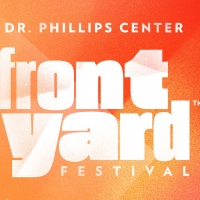 Six-Month, Socially Distant Outdoor Festival To Debut At Dr. Phillips Center
October 20, 2020

Dr. Phillips Center is planning a six-month, live entertainment event designed to reignite Central Florida's local arts scene and bring people back together in a safe, engaging environment.
---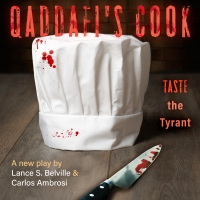 Ross Alternative Works Presents Online Reading of QADDAFI'S COOK
October 19, 2020

Ross Alternative Works (RAW) of Ross Valley Players presents an online reading of Qaddafi's Cook by Lance S. Belville & Carlos Ambrosi, and Directed by Lynn Lohr. Director Lohr and Playwright Belville...
---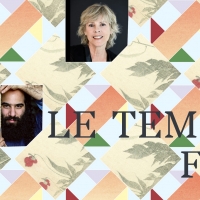 Constantinople to Open 2020-21 Season With LE TEMPS DES FORETS
October 19, 2020

Constantinople will open its 2020-21 season on November 2nd with the digital broadcast of a work co-signed by composer and musical director Kiya Tabassian, and writer Hélène Dorion.
---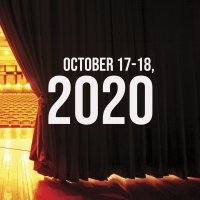 Virtual Theatre This Weekend: October 17-18- Divas for Democracy, American Utopia and More!
October 17, 2020

This weekend (October 17-18) in live streaming: Divas for Democracy, American Utopia premieres on HBO, and so much more!
---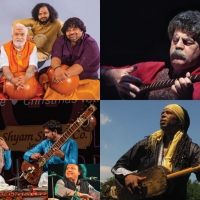 Robert Browning Associates Presents Four Part Free Online Concert Series
October 16, 2020

Robert Browning Associates will presents a four part free online concert series featuring international music.
---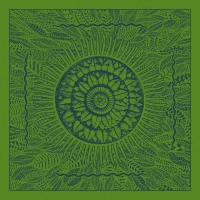 Thornato Drops New Single 'La Niña Grande' Featuring Paulina Sotomayor
October 16, 2020

Coming in hot off his first single ('Out Here,' Wonderwheel Recordings, 9/11), Thornato is back with 'La Niña Grande' with Paulina Sotomayor of the eponymous Mexican group.
---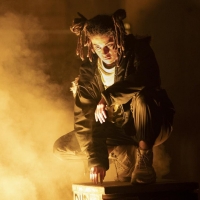 Battersea Arts Centre Beatbox Academy Makes Film Debut With FRANKENSTEIN: HOW TO MAKE A MONSTER
October 15, 2020

Battersea Arts Centre's original musical film, Frankenstein: How to Make a Monster created with BAC Beatbox Academy, will receive its world premier as part of BBC Arts' Culture in Quarantine, in partn...
---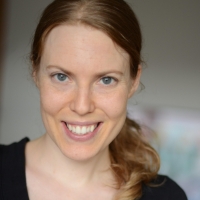 Centenary Stage Company's 2020 Women Playwrights Series Kicks Off With DRIVE BY Deborah Yarchun
October 15, 2020

Centenary Stage Company's rescheduled 2020 Women Playwrights Series launches on Wednesday, November 4 at 7:30 PM with Drive by Deborah Yarchun.
---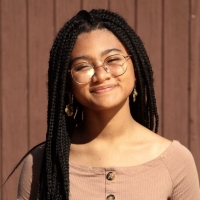 #ENOUGH Announces Seven Winning Plays Chosen by Lauren Gunderson, David Henry Hwang and More
October 15, 2020

#ENOUGH has announced the selection of seven plays by teen playwrights chosen by nationally recognized dramatists Lauren Gunderson, Academy Award winner Tarell Alvin McCraney, Pulitzer Prize winner Ro...
---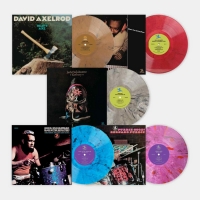 Jazz Dispensary Announces Partnership With Vinyl Me, Please
October 15, 2020

Jazz Dispensary, the branch of Craft Recordings that answers to a higher power, is thrilled to announce a partnership with Vinyl Me, Please
---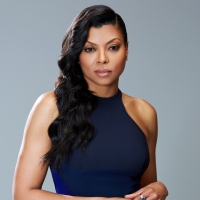 Taraji P. Henson Will Host JACKED: THE RISE OF NEW JACK SWING
October 15, 2020

Today, Wondery and Universal Music Group (UMG) announced that Oscar® Nominee and Golden Globe® Award-winner Taraji P. Henson will host and also serve as a producer on "Jacked: The Rise of New Jack Swi...
---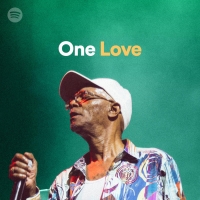 Beres Hammond Featured on Spotify's 'One Love' Playlist
October 14, 2020

Spotify features Beres Hammond on the cover of its 'One Love' playlist days before the release of new single "Call To Duty."
---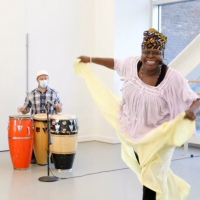 Ailey Extension Online Celebrates Hispanic Heritage Month With New Classes
October 13, 2020

Ailey Extension is closing Hispanic Heritage Month with a bang, by bringing back two beloved instructors to guide students through movement classes that honor Hispanic culture and contributions to dan...
---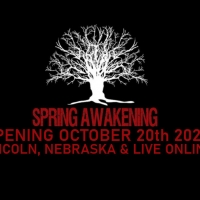 Capitol City Theater Company Presents SPRING AWAKENING
October 13, 2020

The winner of eight Tony Awards, including Best Musical, told by Duncan Sheik and Steven Sater through what Entertainment Weekly called, 'the most gorgeous Broadway score this decade,' Spring Awakenin...
---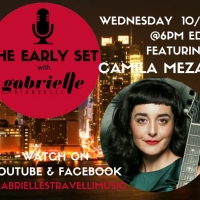 THE EARLY SET With Gabrielle Stravelli Welcomes Camila Meza
October 13, 2020

Gabrielle Stravelli welcomes Camila Meza to 'The Early Set' this Wednesday, October 14, at 6PM EDT, to discuss her career and music.
---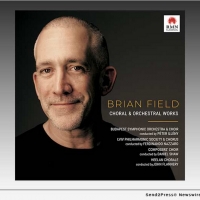 Brian Field to Release New Album CHORAL & ORCHESTRAL WORKS
October 12, 2020

RMN Classical has announced that 'CHORAL & ORCHESTRAL WORKS' by Brian Field, produced by Rick Romano and distributed by RMN Music, will be released worldwide on Apple Music, Spotify, Amazon Music, Goo...
---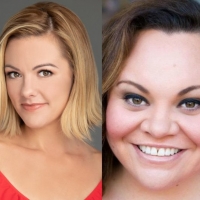 22 Shows Streaming on BroadwayWorld Events This Week!
October 12, 2020

BroadwayWorld Events is bringing you incredible talent right into your home!
---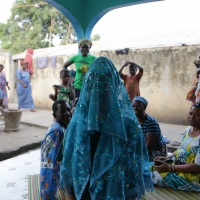 Belgrade Theatre and Maokwo Launch BLACK FUTURES
October 12, 2020

With Black History Month now widely marked across the UK, October is generally recognised as a time for reflecting on the past. But how does history inform our understanding of the present, and how wi...
---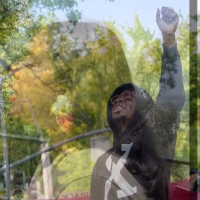 A.R.T. Announces Fall 2020 Programming Featuring Civically Speaking Discussion Series, Behind the Scenes Series and More
October 09, 2020

American Repertory Theater has announced virtual Fall 2020 Programming including the Civically Speaking discussion series; the Behind the Scenes series; and Kidding Around family programming.
---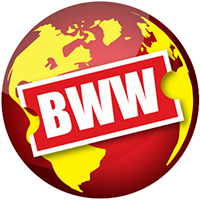 Day Of The Dead Inspired Restaurant Pops-up In Midtown Village
October 08, 2020

Craft Concepts Group and owner Teddy Sourias announce the grand opening of Sueño this Friday, October 9, 2020 at 4:00pm at 114 S. 12th Street. Sueño showcases Day of the Dead inspired decor, original ...
---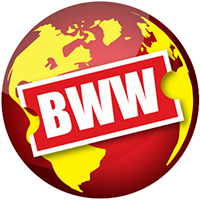 Fuel Announces Autumn Season Of Work Including Digital and In Person Events
October 07, 2020

Fuel Director Kate McGrath has today announced a programme of work planned for autumn 2020. All the work will be presented with Covid-secure protocols in place and will range from performances in soci...
---