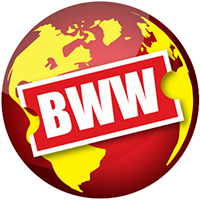 Canton Museum Of Art Offers Free Family Night During July's First Friday
by A.A. Cristi - June 15, 2022

The Canton Museum of Art (CMA), one of Northeast Ohio's premier American art museums, is offering a free family night for July's First Friday, on Friday, July 1, 2022, from 5:30PM – 7:00PM. 
---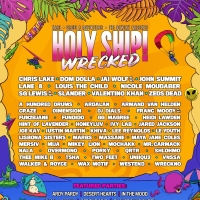 HOLY SHIP! WRECKED Adds Chris Lake, SLANDER, And Zeds Dead To Lineup For December 13-17 Event
by A.A. Cristi - June 14, 2022

Holy Ship! remains one of the most coveted parties on the planet, an annual meeting ground for one of the scene's most dedicated communities, and a guiding force in the experiential dance music landsc...
---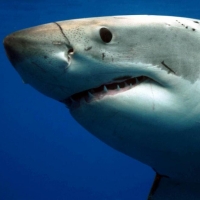 Discovery Announces SHARK WEEK 2022 Premiere
by Michael Major - June 14, 2022

This year features non-stop action as Shark Week takes viewers to new locations - from the Exuma Islands in the Bahamas to Papau New Guinea. The week spotlights innovative shark technology and researc...
---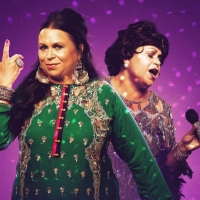 Rifco Theatre Company and Watford Palace Theatre Present GLITTERBALL
by Stephi Wild - June 14, 2022

Sonia's life has always been a bit of a double act, brought up as one half of a Shirley Bassey tribute act. alongside her overbearing mother Gloria, she left a trail of sequins across the working men'...
---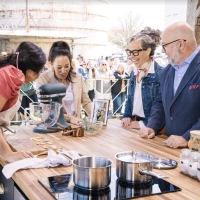 MAGNOLIA NETWORK, FOOD NETWORK to Simulcast Premiere of "Silos Baking Competition" on Sunday, June 12 at 8:00/7:00C
by Marina Kennedy - June 12, 2022

Watch on as home bakers travel to Waco, Texas, for a friendly, one-hour competition that celebrates the joy that comes from time spent in the kitchen. Filmed in front of a live audience at The Silos i...
---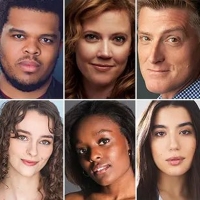 Kyla Stone, Patti Murin, and More Will Lead LEGALLY BLONDE at the Muny
by Stephi Wild - June 09, 2022

The Muny announced today the cast for LEGALLY BLONDE including Kyla Stone, Fergie Phillipe, Patti Murin & more. Meet the cast and find out how to get tickets today!
---
Marvel Shares 'MS. MARVEL Suite' Composed by Laura Karpman
by Michael Major - June 08, 2022

The five-time Emmy winner's scores span the HBO hit series "Lovecraft Country," 2020 Oscar-nominated Walk Run Cha-Cha, the Discovery Channel docuseries "Why We Hate," for which she recently won an Emm...
---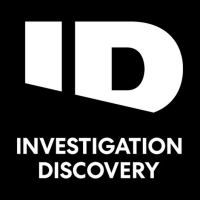 ID Channel Announces MURDAUGH MURDERS: DEADLY DYNASTY Series
by Michael Major - June 07, 2022

ID announced today the world premiere of the three-part docuseries MURDAUGH MURDERS: DEADLY DYNASTY, which provides a gripping, inside look into the headline-making tragedies surrounding the Murdaugh ...
---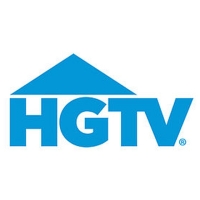 HOME TOWN KICKSTART PRESENTED BY PEOPLE Delivers Strong First Season Performance For HGTV
by Michael Major - June 03, 2022

The six-episode season, which averaged a .51 live plus three-day rating among P25-54 and a .65 live plus three-day rating among W25-54, documented teams of top HGTV stars who provided emotional renova...
---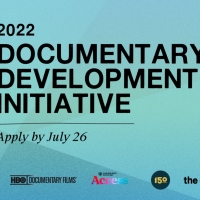 HBO Documentary Films And The Gotham Film & Media Institute Announce New Documentary Development Initiative
by Michael Major - June 02, 2022

HBO and The Gotham will provide resources and mentorship to support the development of documentary projects and select grantees will have the opportunity to receive additional funding. Funding for the...
---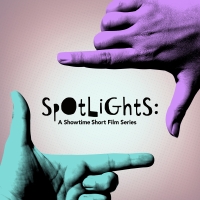 Showtime Launches New Half-Hour Anthology Spotlights Series
by Michael Major - June 01, 2022

Produced for SHOWTIME by JAX Media (DESUS & MERO, Emily in Paris, Russian Doll), the episodic anthology series features the bold works of various emerging filmmakers, with each episode featuring two t...
---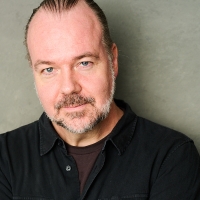 One Night Only Reading Of CHURCH & STATE Will Benefit Sandy Hook Promise, Safer Country & Brady Campaign
by Stephi Wild - May 31, 2022

In response to the recent massacres in Buffalo and Uvalde, producer and director Charlotte Cohn will present a free one-night-only reading of Church & State, the award-winning play by Jason Odell Will...
---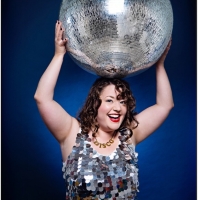 Katie Pritchard Debuts In Edinburgh With BOOGIE WONDERLAND
by Stephi Wild - May 31, 2022

Katie Pritchard's Boogie Wonderland has a massive heart and a huge desire for everyone to have a fun time.
---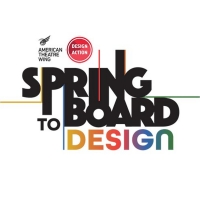 BWW Interview: American Theatre Wing Shares Details on Free Summer Theatre Program
by Carian Lynée Parker - May 27, 2022

The American Theatre Wing is a nonprofit organization, founded on the eve of America's entry into WWI by seven suffragists and theater-makers who came together to support the nation by harnessing the ...
---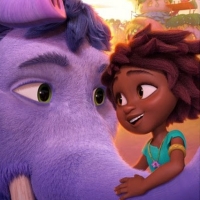 Loretta Devine, Misty Copeland & More Join Disney's EUREKA!
by Michael Major - May 26, 2022

Also joining the cast in recurring guest roles are Ellie Kemper ('Unbreakable Kimmy Schmidt') as the school librarian, Chee; Jack McBrayer ('30 Rock') as a pet kanga bird; Ryan Michelle Bathé ('The En...
---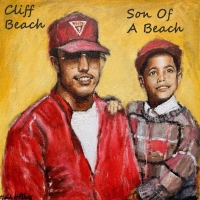 Cliff Beach Announces 'Son Of A Beach' EP Featuring Mestizo Beat & Constellation Quartet
by Michael Major - May 25, 2022

His most recent studio LP, The Gospel According to Cliff Beach, is immediately arresting, both joyful and bittersweet. The record pays tribute to his roots in Gospel music and has brought to him his n...
---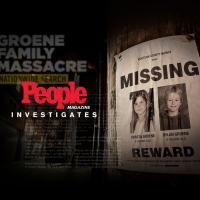 ID Channel Announces PEOPLE MAGAZINE INVESTIGATES
by Michael Major - May 23, 2022

Each hour-long episode is captured through the lens of PEOPLE's renowned journalists, taking viewers to the scene of the crime and revealing shocking twists and surprising new details through exclusiv...
---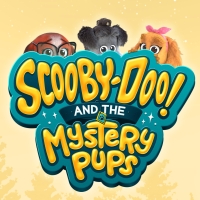 HBO Max and Cartoon Network Greenlight New SCOOBY DOO Series
by Michael Major - May 23, 2022

HBO Max and Cartoon Network announced today the first-ever Scooby-Doo preschool series, Scooby-Doo! And the Mystery Pups. Produced by Warner Bros. Animation, the CGI-animated adventure comedy series f...
---
BWW Interview: Catching Up With The Men of MAMA'S BOYS (HEART) THE 80'S at Don't Tell Mama
by Stephen Mosher - May 21, 2022

The popular Boy Band of the cabaret scene is back with a fun new show, and they can be found at Mama's on June 3rd. Today, though, they can be found chatting with Broadway World Cabaret.
---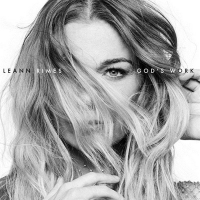 LeAnn Rimes Releases 'the only' Featuring Ziggy Marley, Ben Harper & Ledisi
by Michael Major - May 20, 2022

LeAnnThe new soulful song features an accomplished group of GRAMMY Award-winning artists, including Ziggy Marley, Ledisi, and Ben Harper, and is available to stream now. Rimes also released an accompa...
---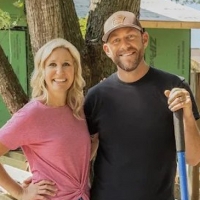 HGTV Picks Up 16 New Episodes of FIXER TO FABULOUS Starring Dave and Jenny Marrs
by Michael Major - May 19, 2022

The series, which attracted more than 31 million viewers during its previous run, spotlights the husband-wife team as they renovate homes while raising five young children and managing their family fa...
---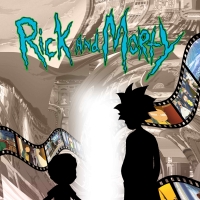 Adult Swim Greenlights RICK AND MORTY: THE ANIME and NINJA KAMUI
by Michael Major - May 18, 2022

Adult Swim, the leader in adult animation and #1 destination for young adults, announced the greenlight of two all-new anime series: Rick and Morty: The Anime from director Takashi Sano (Tower of God)...
---
An Inside Look at the Cooking Channel's Highlights for June
by Marissa Tomeo - May 15, 2022

Cooking Channel sets the table this summer with new special Amazing Graze: Board Games premiering on Friday, June 3rd at 5pmET/2pmPT on Cooking Channel. Hosts David Bromstad and Kelsey Barnard Clark c...
---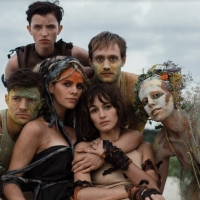 Singer-Songwriter and Moviemaker Mogli Releases Film and Album
by Marissa Tomeo - May 12, 2022

Multi-talented singer, songwriter, filmmaker, sustainability advocate, and one-woman tour de force Mogli has released Ravage – her gorgeous, ethereal indie-pop album and epic companion film that share...
---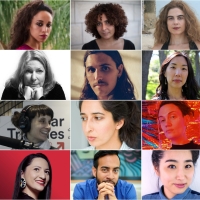 Meet The 20 Mediamakers Selected For The New Sundance Institute Humanities Sustainability Fellowship
by A.A. Cristi - May 12, 2022

The nonprofit Sundance Institute announced today the names of the mediamakers selected for the new Humanities Sustainability Fellowship, a year-long program providing 20 U.S.-based under-resourced non...
---
Current Shows on DISCOVERY-CHANNEL
Latest DISCOVERY-CHANNEL Tweets
6/24 @ 3:42 AM

Discovery - There's really only one right answer. #SharkWeek https://t.co/LcdjR5XgOO
Retweet | Reply | Original Link   
6/23 @ 3:44 PM

Discovery - Do you have the travel bug? 🗺️🌎 Check out the Explorer's Passport for a behind-the-scenes look at the internationa… https://t.co/PzaoPQglvc
Retweet | Reply | Original Link   
6/23 @ 4:00 AM

Discovery - Image by Dhir Jakharia (IG: spotclickpost) The circle of #life. https://t.co/rYom9ejrKH
Retweet | Reply | Original Link   
6/22 @ 6:30 PM

Discovery - This is no ordinary castle... 🪄🃏🏰 Josh joins Mentalist Paul Draper for a mind-bending illusion. 👤@JoshuaGates 📺… https://t.co/z6JtA568QX
Retweet | Reply | Original Link   
6/22 @ 6:00 PM

Discovery - What he said 💥 #JoshGatesTonight is all new NOW on Discovery! @JoshuaGates https://t.co/OQJmZ32ucG
Retweet | Reply | Original Link   
6/22 @ 5:30 PM

Discovery - What secrets did @AustinButler uncover while filming #ElvisMovie? 👀🌟 Watch @ElvisMovie in theatres June 24 and see… https://t.co/ZKETThYmRq
Retweet | Reply | Original Link   
6/22 @ 5:02 PM

Discovery - .@phil_torres, @JessicaChobot, and @joshuagates search whitewater rapids and a frigid Alaskan lake for a legendary… https://t.co/OUvbnCTLFy
Retweet | Reply | Original Link   
6/22 @ 4:58 PM

Discovery - Is this a Templar? 🔍 The condition of teeth and direction of the skull may be a strong indicator of this person's… https://t.co/tz2kAMSXOM
Retweet | Reply | Original Link   
6/22 @ 4:54 PM

Discovery - Don't look down... 🤯 @JoshuaGates #ExpeditionUnknown https://t.co/0QZ2nKqhrC
Retweet | Reply | Original Link   
6/22 @ 4:52 PM

Discovery - This ancient tower is mounting with red brick - and clues of the past. Will an inside look bring us closer to the t… https://t.co/quxEfhuMzo
Retweet | Reply | Original Link   
6/22 @ 4:50 PM

Discovery - One Templar mystery sparks another: how did the group maintain influence over such a huge territory? They would ha… https://t.co/cE2MsbBeb1
Retweet | Reply | Original Link   
6/22 @ 4:42 PM

Discovery - While investigating the cellar grounds, Josh and the team discover what appears to be a Templar-era moat that may b… https://t.co/B895UInc65
Retweet | Reply | Original Link   
6/22 @ 4:35 PM

Discovery - While investigating the medieval cellar of Sinai Park House in England, Josh uses a snake cam to dig into the walls… https://t.co/CxbQyrjpH5
Retweet | Reply | Original Link   
6/22 @ 4:28 PM

Discovery - "I feel like I just stepped into a time machine" ⏳ In the crumbling Sinai Park House in England, a newly discovere… https://t.co/bUQDypj8t1
Retweet | Reply | Original Link   
6/22 @ 4:21 PM

Discovery - Josh heads out to the English countryside to Burton-Upon-Trent, once the beer brewing capital in the world and a su… https://t.co/k5NOcCV6Az
Retweet | Reply | Original Link   
6/22 @ 4:14 PM

Discovery - Founded to protect pilgrims traveling to the Holy Land, the group grew to become Europe's largest standing army sin… https://t.co/eOtHMAdO78
Retweet | Reply | Original Link   
6/22 @ 4:07 PM

Discovery - The hunt for templar treasure begins in jolly, ole' England at the decadent Temple Church built by the Knights Temp… https://t.co/KzJJp7w778
Retweet | Reply | Original Link   
6/22 @ 4:00 PM

Discovery - History's most secretive order led by the crusades' greatest warriors. Where is the templar treasure? 👑 The missio… https://t.co/AD8jiAMFFR
Retweet | Reply | Original Link   
6/22 @ 2:00 PM

Discovery - Listen carefully... 👊💥 👤 @JoshuaGates 📺 #JoshGatesTonight 🗓️ 10p ET https://t.co/zfySGMULpR
Retweet | Reply | Original Link   
6/22 @ 12:00 PM

Discovery - To learn how the Knight's Templar were able to control the roads of Europe for hundreds of years, Josh is putting h… https://t.co/T460qFBZoc
Retweet | Reply | Original Link