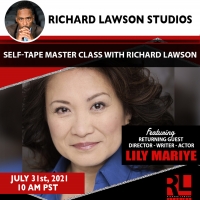 The Richard Lawson Studios Self Tape Master Class Series Returns With Lily Mariye
by Chloe Rabinowitz - July 27, 2021

The Richard Lawson Studios Self Tape Master Class Series is back with returning guest teacher, director/writer/actor Lily Mariye on July 31st, 2021. Classes take place every Saturday morning at 10 AM ...
---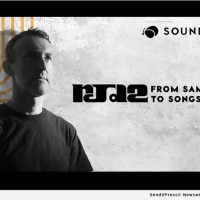 Hip-Hop Innovator RJD2 And Online Music School Soundfly Team Up To Release New Music Course
by Chloe Rabinowitz - July 27, 2021

Instrumental hip-hop producer RJD2 has launched his first online course, made in partnership with music education platform Soundfly. This in-depth course guides students through RJD2's unique approach...
---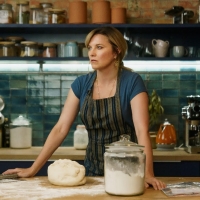 VIDEO: Watch the Season Two Trailer for MY LIFE IS MURDER
by Stage Tube - July 27, 2021

The season two trailer, released today, brings retired detective Alexa Crowe (Lawless) back to her Kiwi roots, where she's once again unable to resist when asked to look into a bizarre unsolved murder...
---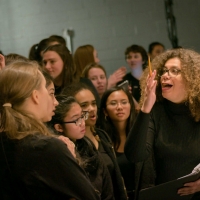 Magic Theatre Welcomes Eleven New Board Members
by Stephi Wild - July 23, 2021

These new board members join the current board of seven who were intimately involved in selecting Sean San José and who support his vision of making the Magic Theatre the new artistic home for multicu...
---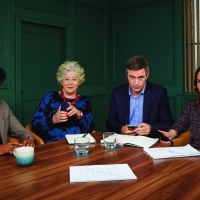 Sundance Now Acquires US Rights to British Remake CALL MY AGENT!
by Sarah Jae Leiber - July 20, 2021

The English adaptation of Call My Agent! will keep the sensibilities and premise of the French series, in which the staff of a Parisian talent agency must hustle to keep clients happy after the abrupt...
---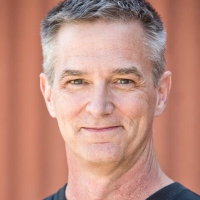 Cinema Audio Society Adds Phillip W. Palmer to Board of Directors
by Sarah Jae Leiber - July 20, 2021

Phillip W. Palmer CAS is a Production Sound Mixer based in Los Angeles, CA.  He is currently the mixer of 'Better Call Saul' for AMC and serves on the Executive Board of IATSE Local 695 as Treasurer. ...
---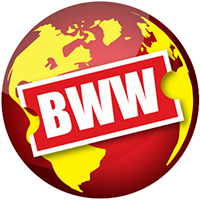 Writers On A New England Stage Returns In-Person With Author Mona Awad in September
by Stephi Wild - July 14, 2021

Awad will discuss her highly anticipated new book, ALL'S WELL, a potent and subversive novel about a theater professor who is convinced staging Shakespeare's most maligned play will remedy all that ai...
---
JAKOB'S WIFE to Premiere August 19 on Shudder
July 13, 2021

In JAKOB'S WIFE, Anne (Crampton) is married to a small-town minister and feels like her life and marriage have been shrinking over the past 30 years.
---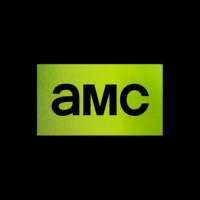 AMC Greenlights DARK WINDS Series
July 09, 2021

Based on the iconic Leaphorn & Chee book series by Tony Hillerman, Dark Winds is a psychological thriller that follows two Navajo police officers in the 1970s Southwest, as their search for clues in a...
---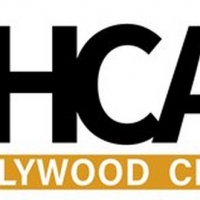 Hollywood Critics Association Announces Full List of Nominations for Inaugural TV Awards
July 08, 2021

Nominees include Leslie Odom Jr., Renée Elise Goldsberry, Bryan Cranston, Colton Domingo, and more.
---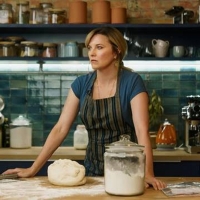 William Shatner Joins Lucy Lawless on MY LIFE IS MURDER
June 30, 2021

Alexa finds herself back in her home country for the first time in years, and can't help herself when she is asked to look into a bizarre unsolved murder.
---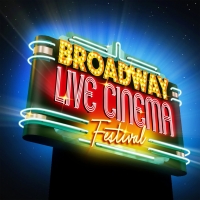 BROADWAY LIVE CINEMA FESTIVAL Postponed Due to 'Unforeseen Circumstances'
by Nicole Rosky - June 28, 2021

Broadway Live Cinema Festival, the new film and live performance event honoring Broadway and movie musicals, was set to kick off next month at AMC Empire 25 Theater in Times Square, featuring classic ...
---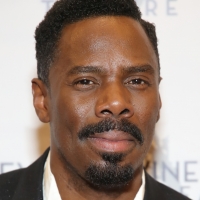 Colman Domingo to Adapt His Play DOT as a TV Series Entitled WEST PHILLY, BABY
by Chloe Rabinowitz - June 25, 2021

Colman Domingo is adapting his play "Dot" into a TV series entitled 'West Philly, Baby.' The series will be co-produced by AMC Studios and the AMC Networks-owned streamer ALLBLK.
---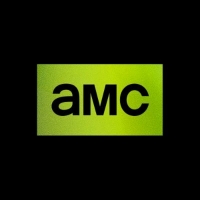 AMC Greenlights INTERVIEW WITH THE VAMPIRE Series
by Sarah Jae Leiber - June 24, 2021

Rolin Jones ("Perry Mason," "Friday Night Lights"), who also has an overall development deal with AMC Studios, is creator, showrunner and executive producer of "Interview."
---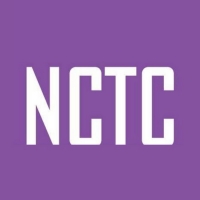 New Conservatory Theatre Center Announces 2021-2022 Season Featuring World Premiere of INTERLUDE and More
by Chloe Rabinowitz - June 17, 2021

New Conservatory Theatre Center will celebrate 40 years of serving the Bay Area LGBTQ+ community, and its long-awaited return to live performances with a captivating 21-22 Season of two World Premiere...
---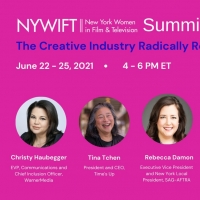 2021 NYWIFT SUMMIT: THE CREATIVE INDUSTRY RADICALLY REIMAGINED Announced for June
by Chloe Rabinowitz - June 16, 2021

New York Women in Film & Television will present the 2021 NYWIFT Summit: The Creative Industry Radically Reimagined, June 22-25, 2021 from 4-6 PM ET. The annual NYWIFT Creative Workforce Initiative br...
---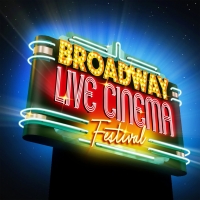 Melissa Errico, Joe Iconis, Brenda Braxton, Bianca Marroquín & More to Take Part in BROADWAY LIVE CINEMA FESTIVAL
by Chloe Rabinowitz - June 16, 2021

Broadway Live Cinema Festival, the new film and live performance event honoring Broadway and movie musicals, has announced the lineup of artists set to perform live at the inaugural festival this summ...
---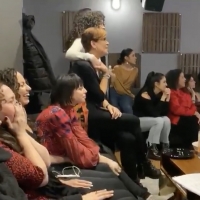 VIDEO: Lin-Manuel Miranda Shares Video of the Late Doreen Montalvo Reacting to Her IN THE HEIGHTS Cameo
by Stephi Wild - June 14, 2021

On Saturday, Lin-Manuel Miranda shared a video on Twitter, showing the late Doreen Montalvo reacting to her cameo in the In The Heights film. The video was taken at an ensemble vocal session for the f...
---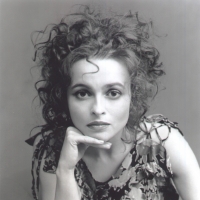 Helena Bonham Carter to Narrate EDEN: UNTAMED PLANET
June 10, 2021

Eden: Untamed Planet invites viewers to travel to the far corners of the planet and discover the secrets of Earth's few remaining untouched lands, all flourishing with rich biodiversity. Isolated from...
---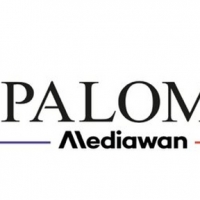 Bron & Palomar in Production on THAT DIRTY BLACK BAG
June 09, 2021

Following on the heels of The Defeated, a post WWII thriller starring Taylor Kitsch, which will have its global release later this year; Peter McKenna's Irish family crime drama, Kin, airing this fall...
---
Hearst-Davies Play THE CAT'S MEOW Set For Musical Debut Via Majestic Rep
by Chloe Rabinowitz - June 08, 2021

Acclaimed theatre director/producer Troy Heard has teamed Steven Peros to write the book and lyrics with wunderkind composer, Brandon Scott Grayson (Musical Director, Utah Shakespeare Festival), for a...
---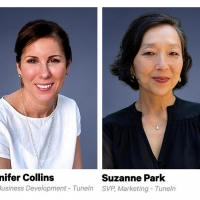 TuneIn Adds Two New Executives to Leadership Team
by Sarah Jae Leiber - June 08, 2021

With 75 million monthly active users, TuneIn is one of the most widely used streaming audio platforms that brings together live sports, news, music, podcasts and radio from around the globe.
---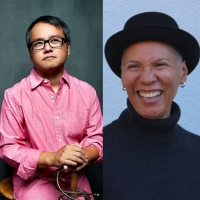 New Dramatists Welcomes Alumni Sharon Bridgforth And Qui Nguyen To The Board
by Chloe Rabinowitz - June 04, 2021

New Dramatists, an artistic home and developmental laboratory for professional playwrights, is proud to announce two new board members, Sharon Bridgforth and Qui Nguyen. Both Bridgforth and Nguyen are...
---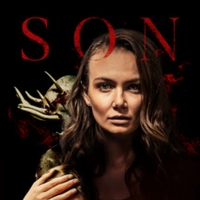 SON Will Premiere July 8th on Shudder
by Sarah Jae Leiber - June 01, 2021

Written and directed by  Ivan Kavanagh (The Canal, Never Grow Old), SON stars Andi Matichak (Halloween franchise, Assimilate), Emile Hirsch (The Autopsy of Jane Doe), and Luke David Blumm (The King of...
---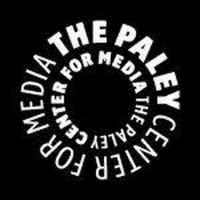 The Paley Center Announces Pride Month Celebration
by Sarah Jae Leiber - June 01, 2021

To commemorate the occasion, the Paley Center will release a PaleyImpact program, A Salute to LGBTQ+ Pride Achievements in Television, featuring a conversation with Cynthia Nixon, Ilene Chaiken, Laver...
---
Current Shows on AMC
Latest AMC Tweets
8/3 @ 9:22 AM

AMC_TV - Our Thelma & Louise. Watch the Season Finale of #KevinCanFHimself On Demand, https://t.co/ZwydDAK1mT, or watch the… https://t.co/AubMLTbAEi
Retweet | Reply | Original Link   
8/3 @ 6:00 AM

AMC_TV - You can't kill a man without a weapon. Frances' plan for vengeance is coming together in the latest episode of… https://t.co/FYkGvh0pi2
Retweet | Reply | Original Link   
8/2 @ 11:30 AM

AMC_TV - Does he suspect something's up? #TheBeastMustDie TONIGHT at 10pm on AMC. https://t.co/Ma0GYD9AYz
Retweet | Reply | Original Link   
8/2 @ 9:47 AM

AMC_TV - Behind the scenes of last night's #KevinCanFHimself Season Finale. Watch now On Demand, https://t.co/ZwydDB1Cer, o… https://t.co/X2KH0cYlJq
Retweet | Reply | Original Link   
8/2 @ 9:00 AM

AMC_TV - Friend or foe? Diana's not leaving without the Book of Life in the latest episode of #ADiscoveryofWitches. Watch no… https://t.co/8DKcTtz5bb
Retweet | Reply | Original Link   
8/2 @ 7:02 AM

AMC_TV - ✨✨✨ Watch last night's #ADiscoveryOfWitches now On Demand, https://t.co/ZwydDB1Cer or watch the entire series now… https://t.co/XCrpPkyYs0
Retweet | Reply | Original Link   
8/2 @ 6:00 AM

AMC_TV - Someone finally crosses over to the dark side. Watch the Season 1 Finale of #KevinCanFHimself now:… https://t.co/jB8YxlRue6
Retweet | Reply | Original Link   
8/1 @ 5:00 PM

AMC_TV - Aren't you glad you joined tonight's #WitchesWatchParty? Be like Jack and join us next week. Stay magical,… https://t.co/esptVf1w4o
Retweet | Reply | Original Link   
8/1 @ 4:56 PM

AMC_TV - No text needed. #WitchesWatchParty #ADiscoveryOfWitches https://t.co/ZqX2Rg2H1f
Retweet | Reply | Original Link   
8/1 @ 4:46 PM

AMC_TV - Do not. Walk away. From Diana. #WitchesWatchParty #ADiscoveryOfWitches https://t.co/2Swn52xcTa
Retweet | Reply | Original Link   
8/1 @ 4:39 PM

AMC_TV - It is what it is. 😉 #ADiscoveryOfWitches #WitchesWatchParty https://t.co/CwAC1wC3YS
Retweet | Reply | Original Link   
8/1 @ 4:36 PM

AMC_TV - Gallowglass appreciation post. #WitchesWatchParty #ADiscoveryOfWitches https://t.co/vRKdgUA6fZ
Retweet | Reply | Original Link   
8/1 @ 4:14 PM

AMC_TV - Not everyone's as smooth as Matthew. #WitchesWatchParty https://t.co/UQ0UI2r3nT
Retweet | Reply | Original Link   
8/1 @ 4:00 PM

AMC_TV - Turn the channel to AMC NOW to join tonight's #ADiscoveryOfWitches #WitchesWatchParty! https://t.co/Z6pnt8V1YX
Retweet | Reply | Original Link   
8/1 @ 1:45 PM

AMC_TV - Need a supernatural pick-me-up? Join us and your coven for the #ADiscoveryOfWitches #WitchesWatchParty live tweet… https://t.co/mIERXWJwfM
Retweet | Reply | Original Link   
8/1 @ 10:21 AM

AMC_TV - [Laugh track fades out] Don't miss the Season Finale of #KevinCanFHimself tonight at 9/8c. https://t.co/rEX0JGiMTT
Retweet | Reply | Original Link   
7/31 @ 11:22 AM

AMC_TV - What's got you so worried? The Season Finale of the "televisual mindf**k" (@VanityFair) starts TOMORROW at 9/8c. https://t.co/WU0b58iID1
Retweet | Reply | Original Link