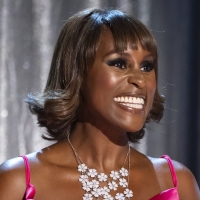 Issa Rae, Porsha Williams & More Will Guest Star on SHERMAN'S SHOWCASE Season Two
by Michael Major - August 10, 2022

The new season will feature Ace Vane, Emmy-nominee Demi Adejuyigbe, Desi Banks, Jerome Benton, Michael Blackson, Heidy De La Rosa, Emmy-winner Chris Hardwick, Emily Kinney, Ted Lange, Laci Mosley, Ras...
---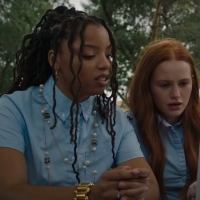 VIDEO: Madelaine Petsch & Chlöe Bailey Star in JANE Trailer
by Michael Major - August 10, 2022

creator+ has released the first official trailer for the upcoming film JANE, starring Madelaine Petsch (Riverdale), Chlöe Bailey (Chlöe x Halle), Melissa Leo (The Fighter), Nina Bloomgarden (Fatherhoo...
---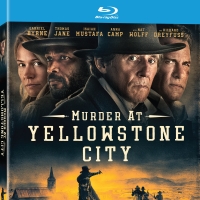 MURDER AT YELLOWSTONE CITY to Be Released on DVD and Blu-ray
by Michael Major - August 05, 2022

The film stars Gabriel Byrne (Hereditary, The Usual Suspects), Thomas Jane (The Expanse, "Hung," Boogie Nights), Isaiah Mustafa (It Chapter Two, "Shadowhunters"), Anna Camp (Pitch Perfect franchise, "...
---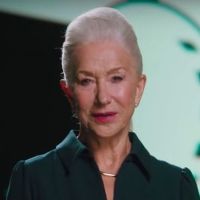 Alexander Skarsgård, Nicholas Braun & More Join the 53rd Season of DOCUMENTARY NOW!
by Michael Major - August 05, 2022

The two-part, season premiere episode, "Soldier of Illusion," written by John Mulaney and starring Alexander Skarsgård (The Northman, Big Little Lies), Nicholas Braun (Succession, Zola) and August Die...
---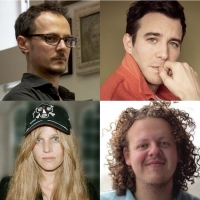 BRIDGERTON Cast Member to Judge New Writing Award at Edinburgh Fringe
by Stephi Wild - August 04, 2022

Popcorn Group have announced this year's incredible judging committee along with their longlist of brave and imaginative new plays for the Popcorn Writing Award. Partnering for the first time with BBC...
---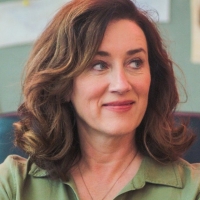 VIDEO: Acorn TV Shares RECIPES FOR LOVE AND MURDER Trailer
by Michael Major - August 01, 2022

Based on Sally Andrew's best-selling novels "A Tannie Maria Mystery," the ten-part series follows a newspaper recipe advice columnist, Tannie Maria ("Auntie Maria" in Afrikaans), who offers guidance a...
---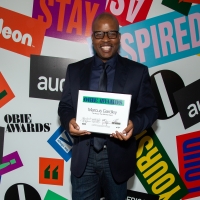 Full Cast & Creative Team Announced for World Premiere of Marcus Gardley's Modern Verse Translation of KING LEAR
by Chloe Rabinowitz - July 29, 2022

California Shakespeare Theater has announced the full cast and creative team for LEAR, the world premiere modern verse translation of Williams Shakespeare's King Lear by playwright and Oakland-native ...
---
Atlantic Theater Company to Present FIRST GEN MIXFEST Featuring Work by Ngozi Anyanwu, Roger Q. Mason & More
by Chloe Rabinowitz - July 28, 2022

Atlantic Theater Company will present First Gen MixFest, a series of free readings co-produced by playwrights Ngozi Anyanwu and Sanaz Toossi, that will run at Atlantic's Linda Gross Theater from Monda...
---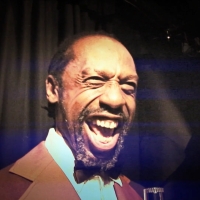 EH UP, ME OLD FLOWERS! The story of Charlie Williams to be Presented at Edinburgh Festival Fringe in August
by Chloe Rabinowitz - July 27, 2022

In the 1970s the biggest comedy show on television was ITV's The Comedians. And the breakout star, the one who shone brightest of all… was Charlie. Eh Up Me Old Flowers is written by Chris England, wh...
---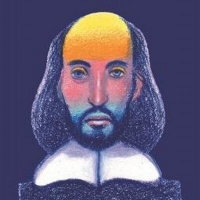 Theatre for a New Audience Announces 2022-23 Season Featuring New York Premieres, Shakespeare Plays & More
by Chloe Rabinowitz - July 26, 2022

Theatre for a New Audience has announced its 2022-23 season, its 43rd, held at TFANA's home, Polonsky Shakespeare Center in Brooklyn.
---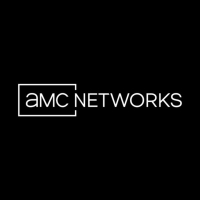 Theodore Witcher Makes His Directorial Return With AMC Networks' Upcoming Series DEMASCUS
by Michael Major - July 22, 2022

In addition to directing, Witcher serves as a Consulting Producer on the series starring Okieriete Onaodowan (Jack Ryan, Station 19) as Demascus a 33-year-old Black man who goes on a journey of self-d...
---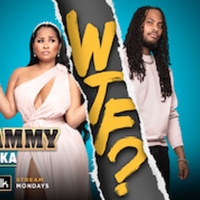 VIDEO: WeTV Shares WHAT THE FLOCKA: WAKA & TAMMY Season Three Teaser
by Michael Major - July 21, 2022

Waka and Tammy have gone their separate ways and are both determined to build a new and happy life without the other, in season 3. Daughter, Charlie, the glue that keeps the family together, puts on a...
---
World Premiere Musical CORNELIA STREET & Five World Premiere Plays Announced for Atlantic Theater Company 2022-2023 Season
by Chloe Rabinowitz - July 21, 2022

Atlantic Theater Company has announced productions for its 2022-2023 season. Atlantic's 2022-2023 season will include the world premiere musical Cornelia Street, with a book by Tony Award winner Sim...
---
Cast And Tour Dates Announced For The Ultimate Aretha Franklin Tribute, R.E.S.P.E.C.T.
by Chloe Rabinowitz - July 20, 2022

The Queen of Soul is coming to you with a concert experience like no other! The cast has been announced for the North American debut of R.E.S.P.E.C.T., an electrifying tribute experience celebrating t...
---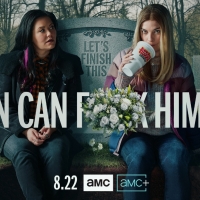 VIDEO: AMC Shares KEVIN CAN F**K HIMSELF Season Two Premiere
by Michael Major - July 18, 2022

AMC & AMC+ debuted the official trailer and key art for the second season of the groundbreaking dark comedy Kevin Can F**K Himself, starring Emmy® Award-winning actress Annie Murphy (Schitt's Creek). ...
---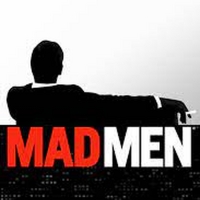 All Seven MAD MEN Seasons Now Available to Stream on Amc+
by Michael Major - July 15, 2022

Jon Hamm (Don Draper) leads the ensemble cast, which includes January Jones (Betty Francis/Betty Draper), Vincent Kartheiser (Pete Campbell), Elisabeth Moss (Peggy Olson), Christina Hendricks (Joan Ha...
---
TheatreWorks Announces 52nd Season Including Two World Premieres
by Stephi Wild - July 13, 2022

TheatreWorks Silicon Valley announced its 52nd season, featuring six plays and musicals to be presented November 2022 through August 2023. Three of the season's productions will be mounted at the Moun...
---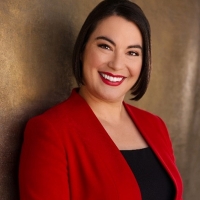 College Of Fellows Announces 2022 Uta Hagen Winner
by Stephi Wild - July 13, 2022

The College of Fellows of the American Theatre and the Kennedy Center's American College Theatre Festival in partnership The HB Studios, present the2022 Uta Hagen Award to Professor Yesenia Garcia Her...
---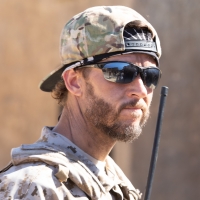 AMC+ & RLJE Films Acquire SECTION 8
by Michael Major - July 12, 2022

 Written by Chad Law (Drive Hard), Josh Ridgway (Howlers) and directed by Christian Sesma (Vigilante Diaries), SECTION 8 stars Ryan Kwanten ("True Blood"), Dolph Lundgren (The Expendables), Dermot Mul...
---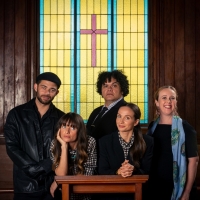 GOOD GRIEF to Return to IFC & Sundance Now
by Michael Major - July 11, 2022

Co-created, co-written and starring sisters Eve and Grace Palmer along with co-creator/co-writer Nick Schaedel, the six-episode comedy series is set in small New Zealand town and follows two millennia...
---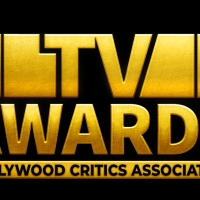 Apple TV+'s SEVERANCE & TED LASSO Lead the Second Annual HCA TV Awards Streaming Nominations
by Michael Major - July 07, 2022

Netflix's pop culture phenomenon, Stranger Things, is part of a three-way tie with the Hulu comedy, Only Murders in the Building, and the Hulu Limited Series, Dopesick with a total of 9 nominations ea...
---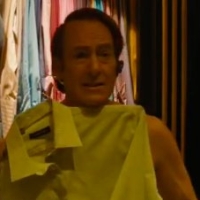 VIDEO: AMC Debuts BETTER CALL SAUL Season Six Trailer
by Michael Major - July 07, 2022

AMC released the trailer for the final six episodes of its Emmy-nominated acclaimed drama Better Call Saul. The final episodes will conclude the complicated journey and transformation of its compromis...
---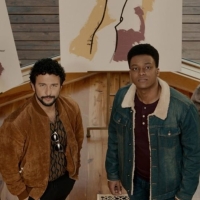 Supernatural Thriller THE SUMMONED to Be Released on VOD Thursday
by Michael Major - July 05, 2022

Directed by Meir with a script by Jewish-Ukrainian writer Yuri Baranovsky, THE SUMMONED's powerful cast features J. Quinton Johnson (Hamilton on Broadway, AMC's The Son), Emma Fitzpatrick (THE SOCIAL ...
---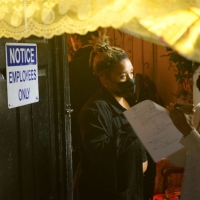 Center Theatre Group Announces Six Commissions of Woman-Identifying or Non-Binary Black Playwrights
by Grace Cutler - July 02, 2022

Center Theatre Group is announcing six new commissions as an extension of Not a Moment, But a Movement initiative created to amplify, center and celebrate Black voices.
---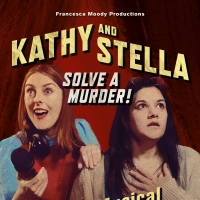 Full cast announced for World Premiere Musical KATHY AND STELLA SOLVE A MURDER! at the Edinburgh Festival Fringe 2022
by Grace Cutler - July 01, 2022

Francesca Moody Productions and Kater Gordon have announced the full cast for the Edinburgh Festival Fringe 2022 world premiere of KATHY AND STELLA SOLVE A MURDER! The five-strong cast features real-l...
---
Current Shows on AMC
Latest AMC Tweets
8/16 @ 9:24 AM

AMC_TV - It's all a waiting game. Sometimes you just have to be patient. The final season of #KevinCanFHimself premieres M… https://t.co/23oRhU2tZ6
Retweet | Reply | Original Link   
8/15 @ 8:00 AM

AMC_TV - End of an era. Watch the #BetterCallSaul finale TONIGHT at 9pm on AMC and @AMCPlus. https://t.co/3EOqJICg0K
Retweet | Reply | Original Link   
8/13 @ 11:40 AM

AMC_TV - We can't take the anticipation. Only ONE EPISODE LEFT of #BetterCallSaul. Mon 9pm. https://t.co/grGSqEyKaI
Retweet | Reply | Original Link   
8/11 @ 1:05 PM

AMC_TV - Gonna miss these glimpses behind the scenes of #BetterCallSaul. https://t.co/aYCRs3Jqsc
Retweet | Reply | Original Link   
8/11 @ 6:34 AM

AMC_TV - Start saying your goodbyes. The final season of #KevinCanFHimself premieres August 22 at 9pm on AMC. https://t.co/NHYtIPhwMm
Retweet | Reply | Original Link   
8/10 @ 12:05 PM

AMC_TV - You want more Cooper Marino, you've got more Cooper Marino. Season 2 of #CoopersBar, starring Emmy-nominated… https://t.co/apRcAAorXe
Retweet | Reply | Original Link   
8/10 @ 12:00 PM

AMC_TV - Welcome back Tatiana Maslany, star and executive producer of the upcoming series Invitation to a Bonfire, which pre… https://t.co/y9aW5OZOTy
Retweet | Reply | Original Link   
8/9 @ 6:27 AM

AMC_TV - Gotta get the right team together. Watch #AmericanGangster today at 12:30pm on AMC. https://t.co/KJb9KXGQiQ
Retweet | Reply | Original Link   
8/8 @ 9:05 AM

AMC_TV - Better call... Gene? A new #BetterCallSaul premieres tonight at 9pm on AMC+. https://t.co/y4FibPNK9I
Retweet | Reply | Original Link   
8/7 @ 9:54 AM

AMC_TV - Behind the scenes of #CoopersBar with @RheaSeehorn, Emmy nominee for Outstanding Actress In A Short Form Comedy Or… https://t.co/botKBUZsAE
Retweet | Reply | Original Link   
8/6 @ 7:03 AM

AMC_TV - "Proceed with caution." Only 2 episodes left of #BetterCallSaul. Mon 9pm on AMC. https://t.co/s9KCJBJR43
Retweet | Reply | Original Link   
8/4 @ 9:20 AM

AMC_TV - Behind the scenes of "Breaking Bad". #BetterCallSaul https://t.co/wzvdpy4EHz
Retweet | Reply | Original Link   
8/1 @ 8:46 AM

AMC_TV - You won't want to miss this one. #BetterCallSaul tonight at 9pm on AMC and @AMCPlus. https://t.co/kQZlBR8KTX
Retweet | Reply | Original Link   
7/30 @ 11:12 AM

AMC_TV - "Before you know it, you forget all about it." Only 3 episodes left of #BetterCallSaul. https://t.co/Jw3GdTcm2Q
Retweet | Reply | Original Link   
7/23 @ 3:22 PM

AMC_TV - What would you sacrifice to live forever? Anne Rice's #InterviewWithTheVampire, part of the @Immortal_AMC Univers… https://t.co/yhFR7O1sna
Retweet | Reply | Original Link   
7/23 @ 8:53 AM

AMC_TV - "Let's go! Let's go! Let's go!" Watch a new #BetterCallSaul Monday at 9pm on AMC or AMC+. https://t.co/TgZgSsvOPU
Retweet | Reply | Original Link   
7/22 @ 11:03 AM

AMC_TV - Before you attend tomorrow's #InterviewWithTheVampire panel at #SDCC2022, tell us what you're looking forward to mo… https://t.co/YDvAO8UJYa
Retweet | Reply | Original Link