Scoop: Upcoming Storylines on ONE MAGNIFICENT MORNING on THE CW - Today, December 22, 2018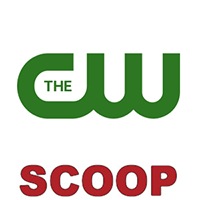 The Wildlife Docs
504 - Saving Stingray City
Join Dr. Dominique as she journeys to Stingray City in the Cayman Islands with world-famous conservationist and artist, Guy Harvey. Follow along as the team tracks the health of the stingrays, and find out if any are pregnant. Did I Mention Invention?
104 - Balancing Rocks
Host Alie Ward shows us: The artist balancing boulders. The 10 second Spielberg with viral videos. The future of tube travel. And, streaming sweetness from a sticky spigot. Ready, Set, Pet
104 - Shepherd vs. Newfoundland
Rich and his son Grayden recently lost their German Shepherd and while it's been a hard adjustment, it's finally time for them to bring a new dog into their home. Welcome Home
104 - A Veteran Finds Hope
After serving in the marines for five years, Sterling found himself on hard times. When he found out he was going to be a father, he turned around his life, and is now attending cosmetology school. He has found an apartment for he and his son, but he's sleeping on the floor, so his son has a bed. Rob, Treger, and the volunteers decide it's time to help this deserving father. This Old House: Trade School
204 - Swedish Style
Host Kevin O'Connor finds general contractor Tom Silva working on the architect's plans to vary ceiling height on the first floor for dramatic effect. Kevin lends a hand in the living room as they use two-by-fours and strapping to drop the ceiling by eight inches in two key places. Then, Kevin travels to Fairfield, CT to meet designers Edie Van Breems and Rhonda Eleish to learn how our house's Scandinavian modern style evolved from more rustic Swedish country interiors. Back in Cambridge, master carpenter Norm Abram shows Kevin the framing progress on the second floor where there will be three bedrooms, a laundry, and a shared bath. Norm notes where Tom made the ceilings flat without necessarily needing to be level in the bedrooms. On the third floor, they review the framing upgrades, and Kevin helps Tom install a new skylight so it will never leak.
Chicken Soup for the Soul's Hidden Heroes
317 - No Limits
Hosted by Brooke Burke-Charvet. A Labrador retriever looks after a boy with diabetes; An after-school program for underserved youth with hearing loss; A young girl reinvents the wheel for greater mobility.
8:00-8:30 AM ET
THE WILDLIFE DOCS
(E/I)
8:30-9:00 AM ET DID I MENTION INVENTION (E/I)
9:00-9:30 AM ET READY, SET, PET (E/I)
9:30-10:00 AM ET WELCOME HOME (E/I)
10:00-10:30 AM ET THIS OLD HOUSE: TRADE SCHOOL (E/I)
10:30-11:00 AM ET CHICKEN SOUP FOR THE SOUL (E/I)