Scoop: THE BACHELOR on ABC - Monday, January 15, 2018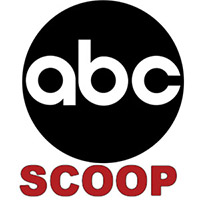 As the charming race car driver intensifies his search for his soul mate among the 18 remaining women, Arie selects eight women to battle for supremacy in the wrestling arena with two top veterans of the Gorgeous Ladies of Wrestling (GLOW) – Ursula Hayden and Angelina Altishin – sharing their secrets of success in the ring. The undercard will feature a surprise guest, Kenny "Pretty Boy Pit Bull" King from Bachelorette Rachel's season, who will take on the Bachelor himself. Lauren S. is the lucky recipient of a romantic one-on-one date with Arie to a Napa Valley vineyard. "The Dynamo Dogs," a group of lovable canines, and seven of the women perform together, becoming the stage sensation "Arie's Amazing Acrodogs," with Chris Harrison and gifted comic actor Fred Willard offering their hilarious commentary. One woman's best romantic intentions are put to the tough test at the cocktail party, on "The Bachelor," MONDAY, JAN. 15 (8:00-10:01 p.m. EST), on The ABC Television Network, streaming and on demand. Fans can go to ABC.com/BFL and the ESPN Fantasy App to play The Bachelor Fantasy League, which allows players to challenge their family, friends and #BachelorNation in predicting weekly events, the last four women and the one who will receive the final rose. The game is presented this season by New Olay Whips. No purchase is necessary to play. See official rules at abc.com/bfl for full details.Ursula "Babe the Farmer's Daughter" Hayden and Angelina "Little Egypt" Altishin, two legends from the women's wrestling federation GLOW, teach eight women the killer moves and over-the-top theatricality they will need to succeed. However, a few of the bachelorettes are upset by the aggressive nature of Ursula and Angelina's wrestling personas. Each of the women are assigned their own wrestling personalities, using wildly imaginative costumes and makeup. Arie starts the show facing off against Kenny King, but will he emerge victorious? Then it's the bachelorettes' turn to challenge one another in the Gorgeous Ladies of the Bachelor (GLOB) tournament. The excited stadium crowd witnesses one woman stake her claim to the GLOB World Champion belt. At the after party, some ladies make strides in their connections with Arie, while others simply fall flat. Lauren S. and Arie take flight in a private jet to a dream vacation spot for wine lovers – Napa Valley. They enjoy a secluded picnic, but it is hard for Lauren S. to overcome her nerves. At dinner the couple is entertained by the BellaRosa String Quartet, but will the bachelorette be able to bond with Arie or not?Seven other women join Arie and his adorable dog, Bastian, on a group date. "The Dynamo Dogs," along with their trainer Gayle Mirabella, meet them in a Los Angeles park where Gayle reveals that the bachelorettes will perform with her furry troupe in the hit show, "Arie's Amazing Acrodogs." Chris Harrison and talented actor Fred Willard ("Modern Family," "Best in Show") offer their color commentary on a "pup-roarious" reenactment of Arie's journey to find love. The after party provides some romantic missteps when one lady looking to get up close and personal with the "kissing bandit" stumbles on another woman who actually has her dream come true. And the sparks continue to fly at the cocktail party as Arie and one woman face off sending a shockwave through the group. Fifteen women receive roses and travel to South Lake Tahoe, Nevada, for more romantic adventures. The 18 remaining women are:
Annaliese, 32, event designer, San Francisco, California
Ashley, 25, real estate agent, West Palm Beach, Florida
Rebecca (Becca K.), 27, publicist, Minneapolis, Minnesota
Rebekah (Bekah M.), nanny, Los Angeles, California
Bibiana, 30, executive assistant, Miami Beach, Florida
Brittany, 30, tech recruiter, Austin, Texas
Caroline, 26, realtor, Ft. Lauderdale, Florida
Chelsea, 29, real estate executive assistant, Portland, Maine
Jacqueline, 26, research coordinator, New York, New York
Jenna, 28, social media manager, Raleigh, North Carolina
Kendall, 26, creative director, Los Angeles, California
Krystal, 30, fitness coach, San Diego, California
Lauren B., 25, technology salesperson, Dallas, Texas
Lauren S., 31, social media manager, Dallas, Texas
Maquel, 23, photographer, Orem, Utah
Marikh, 27, restaurant owner, Salt Lake City, Utah
Seinne, 27, commercial real estate manager, Newport Beach, California
Tia, 26, physical therapist, Weiner, ArkansasHosted by Chris Harrison, "The Bachelor" is a production of Next Entertainment in association with Warner Horizon Unscripted & Alternative Television. Mike Fleiss, Elan Gale, Bennett Graebner and Nicole Woods are the executive producers. "The Bachelor" is broadcast in 720 Progressive (720P), ABC's selected HDTV format, with 5.1 stereo surround sound. A parental guideline will be assigned closer to the airdate.