Scoop: NBC's 'The More You Know' Schedule, 1/21-2/10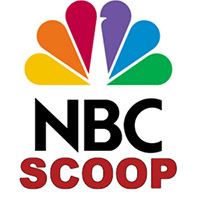 Below is NBC's "The More You Know" schedule from Monday January 21, 2019 to Sunday February 10, 2019:
"THE VOYAGER WITH JOSH GARCIA"
"COSTA RICAN ADVENTURES (VJG310)"
ORIGINAL
01/26/2019 (10:00AM - 10:30AM) (Saturday) : Josh sails to the Central American country of Costa Rica, known as one of the most visually stunning and ecologically diverse places on Earth. He visits a mask maker who crafts mascaradas, larger-than-life masks adopted from an old Spanish colonial tradition that today appear at all sorts of Costa Rican celebrations. Then, he meets a man who explores and documents waterfalls, and he leads Josh into a rainforest to learn about Costa Rica's unique micro-climates. Next, Josh visits a ranch where Spanish horses are raised and trained in the discipline of dressage, and he gets into an arena and has a lesson in how to move three horses at one time by communicating with some simple cues. Finally, Josh meets a chef and learns to prepare a tuna dish that has ingredients only found in the region, leaving him with a very happy and delicious taste of the country.
TV-G
"EARTH ODYSSEY WITH DYLAN DREYER"
"CHINA (EDD104)"
ORIGINAL
01/26/2019 (10:30AM - 11:00AM) (Saturday) : Host Dylan Dreyer takes us on an exploration of the hidden oasis of Yunnan in southwest China. This remarkable region consists of lush valleys, tropical forests and some of the most rugged mountain peaks on Earth. We begin our journey in the lowland forests of Yunnan, home to one of the biggest monkeys in Asia, the Chinese stump-tailed macaque. We'll then make a trek up to the top of the Hengduan Mountains to meet a mysterious group of primates that inspired the legend of the Abominable Snowman. Finally, we will meet a group of fishermen who, for a thousand years, have trained and used the hunting skills of Cormorant birds to help them fish the mighty rivers of Yunnan.
"CONSUMER 101"
"LEADING
THE MARCH
(CNR110)"
ORIGINAL
01/26/2019 (11:00AM - 11:30AM) (Saturday) : With the help of a high school marching band we get a fascinating a look at what happens to sound in an anechoic chamber, a room with no echo. Then, host Jack Rico learns all about modern car safety features with the help of Consumer Reports experts. And Jack finds out the dos and don'ts of preparing a meal safely.
"NATURALLY, DANNY SEO"
"ROCK SOLID SUSTAINABILITY (NDS310)"
ORIGINAL
01/26/2019 (11:30AM - 12:00PM) (Saturday) : Danny Seo is joined by actress Amy Smart for a recipe that elevates old-fashioned oats into a nutty, spicy breakfast treat; helps transform concrete and reclaimed wood into functional art; uses backyard flora to leave a DIY impression; and warms up to an idea that brings new life to old gift ribbons.
TV-G
"VETS SAVING PETS"
"A BITE OUT OF CRIME (VSP118)"
ORIGINAL
01/26/2019 (12:00PM - 12:30PM) (Saturday) : Police K-9 Magnum is brought in after breaking a back molar bringing down a criminal. While Dr. French attempts to remove the tooth and surrounding root, she discovers another worrisome problem in the German Shepherd. Then, Burger the dachshund has developed back pain when touched. It's up to Dr. James to diagnosis the problem as soon as possible and get Burger into surgery to prevent paralysis in his hind legs. Later, when Rusty comes in to check on a minor cough, he and his owner are in for a big surprise when Dr. Williams recruits her staff to help celebrate Rusty's birthday and long-time friendship.
"THE CHAMPION WITHIN"
"FAMILY FUN IN THE FAST LANE (HOC310)"
ORIGINAL
01/26/2019 (12:30PM - 01:00PM) (Saturday) : Carson Foster was born to be a great swimmer. He started in preschool and quickly became one of the fastest swimmers in the world. At the age of 10, he broke a national age-group record held by one of his idols, Olympic swimming legend Michael Phelps. Now, he's training his way to achieving his own dreams. We get an inside look at Carson's journey to top his idol. Then, Erik Jones has been racing cars his entire life: from quarter-midgets at age seven, to stock cars at 13 and all the way up to NASCAR's top racing series by age 18. Despite all the high-performance racecars he drives, it's a 1965 Corvette that means the most to him. We take a look at Erik's drive that started with his favorite ride. Then, we head to the golf course, where Elise Deschaine and her father engage in a friendly family rivalry. When Elise was young, her father took her to a golf course to hit balls and spend quality time together. That quality time blossomed into a potential professional career for Elise - one that wouldn't have happened without a competitive push from her father. Plus, we look at how Raymond Floyd's biggest fan and biggest critic, his wife Maria, was the key to his winning the 1986 U.S. Open.
TV-G
"THE CHAMPION WITHIN"
"SPEED THRILLS (HOC311)"
ORIGINAL
02/02/2019 (09:30AM - 10:00AM) (Saturday) : Jake Burton is widely credited for growing
SNOWBOARDING
from an obscure hobby to the international sport it is today. He founded Burton Snowboards out of his Vermont barn back in 1977 and helped to create the modern-day snowboard. But a 2015 medical diagnosis challenged Burton to fight his way back to the slopes. Then, we meet golfer Justin Suh, who gives us an inside look at the mental toughness it takes to succeed in golf. Justin's career at the University of Southern California started slowly compared to his dominance at the high school and junior golf levels. But with a level head, Justin was able to turn his game around and get back into the fairway. Then, we meet young golfer Lauren Artis. You can hear the crack of her driver from a mile away, and that drive might even go a mile, but she is playing for more than just golf. Even at a young age, Lauren knows that her golf abilities can take her to a platform where she can make a difference in her community. Plus, we cruise with current U.S. Navy lieutenant turned professional racecar driver, Jesse Iwuji. After playing football at Navy, Jesse was deployed overseas, where he stumbled on a race track and fell in love with the sport. Now an officer in the U.S. Navy Reserve, Jesse is also a part owner and driver for stock car racing team Patriot Motorsports Group and is a rising figure in racing.
TV-G
"THE VOYAGER WITH JOSH GARCIA"
"TRAVEL LESSONS (VJG311)"
ORIGINAL
02/02/2019 (10:00AM - 10:30AM) (Saturday) : Josh turns back the pages in his journal and recalls a few of the incredible experiences he's had and what he's learned from them. On his day ashore in Cabo San Lucas, Mexico, Josh kayaks with a guide to the famous El Arco landmark, where he learns about its importance for hundreds of years to ships navigating the waters around the Baja California Peninsula. On the Hawaiian island of Oahu, Josh is put to the test while attending a hula warrior dance school and learns just how much strength and stamina are needed to perform this ancient dance tradition. Finally, on a voyage to help communities in the Caribbean, Josh joins a group building a playground out of recycled tires for a community center in Roatán, Honduras. When the kids join in too, everyone gets down in the
DIRT
with smiles on their faces - especially Josh.
TV-G
"EARTH ODYSSEY WITH DYLAN DREYER"
"CARIBBEAN (EDD105)"
ORIGINAL
02/02/2019 (10:30AM - 11:00AM) (Saturday) : The Caribbean is a string of more than 7,000 islands between
NORTH AMERICA
and South America. There are plenty of white sandy beaches and crystal blue waters, but did you know there's a wild side to this beachgoer's paradise? We take a trip to the hidden parts of the Caribbean Islands, where giant sea turtles lay their eggs, ancient volcanoes turn into bat caves and sunken ships get a second life as manmade reefs for coral and marine life. We watch as violent storms reach hurricane strength, sending waves
CRASHING
down on delicate underwater ecosystems. Find out where the animals hide when they are caught up in the storms and what they will do to rebuild once the weather passes. We discover thermal boiling lakes on the island of Dominica, where volcanoes simmer just below the surface. We find out how the national birds on the island of Trinidad get their deep scarlet color. See where these birds roost as the sun sets over the island. We catch up with the hummingbirds, some of the smallest and speediest inhabitants of the Caribbean. Just a couple of inches tall,
HUMMINGBIRDS
are constantly on the move. Find out what fuels their diet and how much they must eat to keep those wings airborne.
"CONSUMER 101"
"SENSING DANGER (CNR111)"
ORIGINAL
02/02/2019 (11:00AM - 11:30AM) (Saturday) : Host Jack Rico learns what to do if you start hydroplaning on a wet road. Then, he gets advice from a top Consumer Reports expert on how to protect your Wi-Fi router from hackers. And we get a fascinating look inside the mind of a top scientist as he performs a simple task: going shopping.
"NATURALLY, DANNY SEO"
"INSIDE ORGANIC FARMING (NDS311)"
ORIGINAL
02/02/2019 (11:30AM - 12:00PM) (Saturday) : Danny Seo learns the
SECRETS
to organic farming at a seventh-generation dairy operation; goes green for a matcha-infused, strawberry-ginger breakfast poke bowl; transforms freezer paper into a must-have art accessory; and offers the dos and don'ts of food bank donations.
TV-G
"VETS SAVING PETS"
"A LONG LIFE TO LIVE (VSP119)"
ORIGINAL
02/02/2019 (12:00PM - 12:30PM) (Saturday) : When young French bulldog Spartacus breaks his leg, it's up to Dr. Devon Boyd and her surgical team to get him back on his paws. If Spartacus' short snout will allow him to receive anesthesia, can Dr. Boyd reattach a tiny broken bone without interfering with his growing body? Then, Labrador Retriever Nina comes in for a routine eye exam with Dr. Heather Gray. With Nina's role as a seeing eye dog for her owner it's even more important that she passes Dr. Gray's vision tests. Later, a severe blockage in Kiwi the cat's ears have resulted in a multitude of problems for the poor feline. Dr. Steve Waisglass suspects Kiwi's blockage is hiding something potentially more serious.
"THE VOYAGER WITH JOSH GARCIA"
"SHINING SICILY (VJG312)"
ORIGINAL
02/09/2019 (10:00AM - 10:30AM) (Saturday) : Josh cruises to Giardini Naxos on the Italian island of Sicily and gets to experience some of its unique cultural treasures firsthand. Josh's first stop is to Opera dei Pupi, in the city of Catania, a nearly two-century-old marionette theater. Here, he learns about this folk art and why it takes years to learn how to create and manipulate these handcrafted puppets. Then, Josh has a thrilling lesson in geology by climbing one of Europe's highest and most active volcanoes, Mount Etna. Next, Josh explores Taormina, where he walks around one of the great amphitheaters originally built by the Greeks that is still used for outdoor concerts. Always interested in learning about cuisine, Josh visits
THE KITCHEN
of one of Sicily's top chefs where he learns to make caponata, a uniquely Sicilian dish with flavors that speak to the island's melting pot of history.
TV-G
"EARTH ODYSSEY WITH DYLAN DREYER"
"TURKEY (EDD106)"
ORIGINAL
02/09/2019 (10:30AM - 11:00AM) (Saturday) : We travel to Turkey, wedged between Europe and the Middle East. Discover why Turkey is a country of extreme temperatures and landscapes. We go rock climbing with Turkey's Anatolian wild goats as they trek along thousand-foot cliffs. In Turkey, conditions deteriorate with heavy downpours, blinding snowstorms and even burning heat. Find out how this country's largest land mammal, the brown bear, copes with such a hostile environment. We visit the country's alpine meadows where swarms of honey bees store up on nectar and water before heading back to their hives for the winter. We soar above the rock formations known as fairy chimneys created by ancient volcanoes and then head inland to Lake Yay. That's where we will find some of the most colorful birds in the world, including the bright pink greater flamingos. Watch as these long-limbed birds fish for shrimp in salty waters. With the moon as our guide, we follow along with seafaring leatherback turtles as they make their way to Turkey's wild coast. The sandy beaches are a popular nesting spot for the turtles, but there are plenty of predators like ghost crabs lurking nearby. As the baby loggerhead turtles finally hatch, it's a race back to open ocean waters before the crabs can catch up.
"CONSUMER 101"
"BE SMART (CNR112)"
ORIGINAL
02/09/2019 (11:00AM - 11:30AM) (Saturday) : Many consumers love their smart TVs, but how much information do they gather from you? Then, we meet the teams that evaluate sunscreen to keep consumers safe from the harmful effects of the sun. And a Consumer Reports expert shows host Jack Rico the safest and most effective way to pack your car for a trip.
"NATURALLY, DANNY SEO"
"THE CIRCLE OF GLASS RECYCLING (NDS312)"
ORIGINAL
02/09/2019 (11:30AM - 12:00PM) (Saturday) : Danny Seo helps glass artists turn red-hot recycling into cool, new designer lighting; ditches the oil for organic yogurt in zucchini walnut spelt bread; strings together new uses for used beverage pods; and breathes new life and fresh scents into reusable containers.
TV-G
"VETS SAVING PETS"
"ATTACHED AT THE HIP (VSP120)"
ORIGINAL
02/09/2019 (12:00PM - 12:30PM) (Saturday) : Buster the cat's owner finds him in pain and pulling himself by his front legs. After some X-rays, it's up to Dr. Devon Boyd to determine Buster's issue. Through creative surgery, she may just be able to put the spring back in his step. Then, a spaniel named Begley is brought to Dr. Regan Williams for an ultrasound. Is a heart murmur normal for this energetic puppy, or could it be something more troublesome? Later, Tadpole the Miniature Pinscher is suffering from severe pain in his jaw due to adult teeth that haven't come in properly. Will Dr. Sharon French be able soothe both pet and owner and find a way to save some of Tadpole's deeply embedded teeth?
"THE CHAMPION WITHIN"
"NEW MEMORIES FROM AN OLD GAME (HOC312)"
ORIGINAL
02/09/2019 (12:30PM - 01:00PM) (Saturday) : Junior Waqavesi has the size and strength to become the LeBron James of rugby. But this Sacramento native knows that it takes more than a physical gift to become the best. Junior's size and speed have turned heads since the moment he stepped on the field, and his teammates can back up his talents. We get an inside look at Junior's upbringing and what he and his teammates predict his potential may be. Then, we speed over to meet up with Joey Logano and his foundation. Joey is driving the pace car when it comes to setting an example for helping sick children who have a love and passion for NASCAR. We meet one of Joey's best little buds and see how his life has changed since he became a part of the Logano squad. Allyn Stephens and her family were victims of the devastation caused by Hurricane Harvey. For someone Allyn's age, moving to a new community with a new school and new friends is a tough adjustment. But for Allyn, golf was the perfect way to make friends, create new memories and start a new
LIFE AFTER
her old memories were washed away. Golfer Freddie Jacobson's son was diagnosed with a rare heart condition that was only fixable with a risky surgery. For an active kid like Max, nothing could be scarier than losing his ability to play sports again. But Max faced his heart condition like he faced his opponents on the field - with bravery.
TV-G
( X Denotes Changes/Addition)
Related Articles View More TV

Stories
From This Author TV Scoop