Latest Articles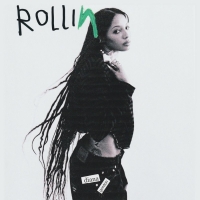 Diana Gordon Shares New Single 'Rollin'
by TV News Desk - February 27, 2020
GRAMMY® Award-winning singer/songwriter Diana Gordon unveils a new single entitled 'Rollin' today via Facet Records / Warner Records. The genre-bending chanteuse delivers an intoxicating new wave anthem over a track that perfectly blends the spirit of rock 'n' roll and grunge with trap. Apple Music ... (
more...
)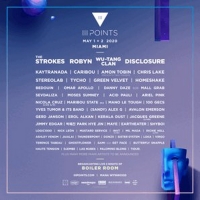 III Points Announces The Strokes, Robyn, & More!
by TV News Desk - January 21, 2020
Alternative music and arts festival, III Points, today revealed the lineup for its 7th edition, set to take place May 1-2, 2020 at Mana Wynwood in Miami's Wynwood Arts District. Showcasing over 90 musical performers spanning multiple genres, III Points' lineup includes headlining sets from major hip... (
more...
)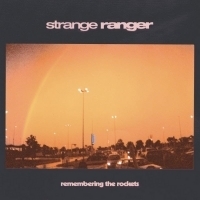 Strange Ranger Streams New Album On The Fade
by BWW News Desk - July 24, 2019
Strange Ranger will release their stunning new album Remembering The Rocketsthis Friday, and today they're sharing an advance stream of the record with The Fader. In an accompanying interview, frontman Isaac Eiger discussed the album's apocalyptic themes, saying, 'Climate change isn't just a specter... (
more...
)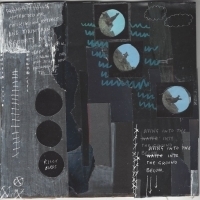 Kills Birds Unveil JESUS DID, Releases New Song From Debut LP
by BWW News Desk - July 18, 2019
KRO Records is very proud to announce the spellbinding new single 'Jesus Did' from Kills Birds. The incendiary track is joined by an equally striking companion video, directed by Kills Birds vocalist Nina Ljeti and streaming now via the Los Angeles-based band's official YouTube channel below. ... (
more...
)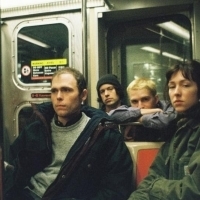 Strange Ranger Premieres New Song MESSAGE TO YOU on NPR's All Songs Considered
by BWW News Desk - July 09, 2019
Strange Ranger's anticipated new album Remembering The Rockets is out at the end of the month, and today the Philadelphia quartet shares a new track, 'Message To You,' featuring keyboardist Fiona Woodman on lead vocals. NPR's All Songs Considered premiered the track today, saying, 'Strange Ranger lo... (
more...
)

Pussy Riot Joins LadyLand Festival Lineup
by BWW News Desk - May 24, 2019
Pussy Riot joins the 2nd annual LadyLand Festival lineup, which already boasts Honey Dijon, Gossip, Yves Tumor, Jayda G, Mykki Blanco, Violet Chachki, Octo Octa, Allie X, Yvie Oddly and more (full lineup below). The Ladyfag-curated festival takes over the Brooklyn Mirage on June 28 and 29 in celebra... (
more...
)

Indie-electronic Artist Tim Aminov Shares New EP 'Opium'
by BWW News Desk - April 24, 2019
Moscow-raised producer, composer and vocalist Tim Aminov has released his EP, OPIUM independently on 11th April. Six months after the music video for his single 'Orpheus' dropped, which was nominated Best Music Video at the London Festival London Short Series, Tim Aminov has seen support from the li... (
more...
)

A2IM Announces 2019 Libera Award Nominees
by BWW News Desk - March 28, 2019
As the countdown begins for the kickoff of A2IM's Indie Week, A2IM is announcing the list of nominees for the 2019 Libera Awards presented by SoundExchange. The Awards recognize a wide range of musicians and visionaries and offer the independent music community the opportunity to honor the hard work... (
more...
)

SummerStage Upcoming Shows: Blood Orange & Angélique Kidjo's Remain in Light
by BWW News Desk - September 19, 2018
City Parks Foundation's SummerStage is rounding out the summer with two shows taking place in Central Park. For the most up-to-date scheduling and lineup for all SummerStage programming, visit www.SummerStage.org for all festival information.... (
more...
)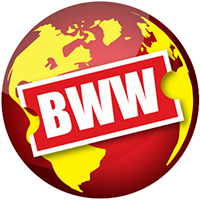 Barcelona's Revered Digital Arts Event MIRA FESTIVAL Adds GAIKA's Live A/V Spanish Debut, PAN Showcase, and More
by BWW News Desk - September 14, 2018
An innovative and forward thinking event in the digital arts and music spheres, MIRA Digital Arts Festival have curated it's most impressive bill for it's 8th edition, with a fresh set of names this week.... (
more...
)

Zola Jesus Announces B-Sides and Remixes Album, Shares New Single and Announces 'Snow Blood Tour' With Alice Glass
by BWW News Desk - February 23, 2018
Singer, songwriter, and record producer Zola Jesus has announced a new album of previously unheard tracks and remixes titled Okovi: Additions, an experiential interpretation of her 2017 critically acclaimed album Okovi, released on Sacred Bones Records. The news comes with the announcement of the US... (
more...
)
III Points Music, Art & Technology Festival Announces Daily Lineups
by BWW News Desk - August 29, 2017
III Points Music, Art & Technology Festival announces its daily lineups, including Gorillaz, Richie Hawtin CLOSE and Arca & Jesse Kanda on Friday, October 13, Nicolas Jaar, Kaytranada and Mark Ronson vs Kevin Parker (Tame Impala) on Saturday, October 14 and The xx, Bonobo (live) and RÜFÜS DU SOL on ... (
more...
)