| | |
| --- | --- |
| BIO: Yo-Yo Ma's multi-faceted career is testament to his continual search for new ways to communicate with audiences, and to his personal desire for artistic growth and renewal. Whether performing new or familiar works from the cello repertoire, coming together with colleagues for chamber music or exploring cultures and musical forms outside the Western classical tradition, Mr. Ma strives to find connections that stimulate the imagination. Yo-Yo Ma maintains a balance between his engagements as soloist with orchestras throughout the world, his recital and chamber music activities, and his work with the Silk Road Project, for which he serves as Artistic Director. He draws inspiration from a wide circle of collaborators, each fueled by the artists' interactions. Mr. Ma is also widely recognized for his strong commitment to educational programs that bring the world into the classroom and the classroom into the world. While touring, he takes time whenever possible to conduct master classes as well as more informal programs for students – musicians and non-musicians alike. He has also reached young audiences through appearances on "Arthur," "Mister Rogers' Neighborhood" and "Sesame Street." One of Mr. Ma's goals is the exploration of music as a means of communication and as a vehicle for the migrations of ideas across a range of cultures throughout the world. Expanding upon this interest, in 1998, Mr. Ma established the Silk Road Project to promote the study of the cultural, artistic and intellectual traditions along the ancient Silk Road trade route that stretched from the Mediterranean Sea to the Pacific Ocean. Since the Project's inception, more than 60 works have been commissioned specifically for the Silk Road Ensemble, which tours annually. At the invitation of the New York City Department of Education, in 2009, the Silk Road Project began a multi-year partnership with cultural and educational organizations to pilot Silk Road Connect, a multidisciplinary middle school engagement program designed to spark a lifelong passion for learning. In Silk Road Connect, visual and aural elements are used alongside the experiences of creating and collaborating, making direct connections to classroom work in subjects such as Social Studies, English Language Arts, the sciences and the arts. Mr. Ma is an exclusive Sony Classical artist, and his discography of over 75 albums (including more than 15 Grammy Award winners) reflects his wide-ranging interests. He has made several successful recordings that defy categorization, among them "Hush" with Bobby McFerrin, "Appalachia Waltz" and "Appalachian Journey" with Mark O'Connor and Edgar Meyer, and three albums with the Silk Road Ensemble. Mr. Ma's recent recordings include Mendelssohn Trios with Emanuel Ax and Itzhak Perlman; "Songs of Joy & Peace". His new album, "The Goat Rodeo Sessions," with Edgar Meyer, Chris Thile and Stuart Duncan, is slated for release in October 2011. Across this full range of releases, Mr. Ma remains one of the best-selling recording artists in the classical field. All of his recent albums have quickly entered the Billboard chart of classical best sellers, remaining in the Top 15 for extended periods, often with as many as four titles simultaneously on the list. In fall 2009, Sony Classical released a box set of over 90 albums to commemorate Mr. Ma's 30 years as a Sony recording artist. Yo-Yo Ma was born in 1955 to Chinese parents living in Paris. He began to study the cello with his father at age four and soon came with his family to New York, where he spent most of his formative years. Later, his principal teacher was Leonard Rose at The Juilliard School. He sought out a traditional liberal arts education to expand upon his conservatory training, graduating from Harvard University in 1976. Mr. Ma has received numerous awards, including the Avery Fisher Prize (1978), the Glenn Gould Prize (1999), the National Medal of the Arts (2001), the Dan David Prize (2006), the Sonning Prize (2006), the World Economic Forum's Crystal Award (2008), and the Presidential Medal of Freedom (2010). Mr. Ma serves as a UN Messenger of Peace and as a member of the President's Committee on the Arts & Humanities. He has performed for eight American presidents, most recently at the invitation of President Obama on the occasion of the 56th Inaugural Ceremony. Mr. Ma and his wife have two children. Mr. Ma plays two instruments, a 1733 Montagnana cello from Venice and the 1712 Davidoff Stradivarius. | |
Latest Articles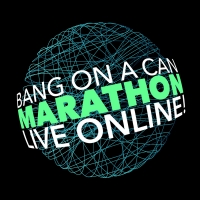 Bang on a Can Announces Third Bang on a Can Marathon Live Online
by TV News Desk - July 14, 2020
Bang on a Can will present its third Bang on a Can Marathon – Live Online – on Sunday, August 16, 2020 from 3-9pm ET. ...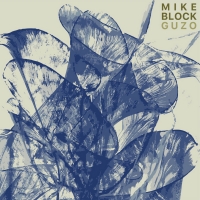 Mike Block Announces New World Music LP GUZO, Releases First Single 'Expression Of Concern'
by TV News Desk - July 07, 2020
Pioneering cello player, composer, singer and educator, Mike Block, has announced his latest album, Guzo, for an August 21 release on Bright Shiny Things....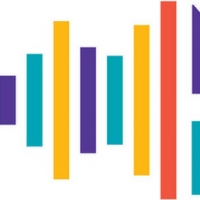 Musicians Foundation To Receive $25,000 Grant From The National Endowment For The Arts
by BWW News Desk - July 02, 2020
The Musicians Foundation is honored to announce that it has been granted a generous Art Works award of $25,000 from the National Endowment for the Arts....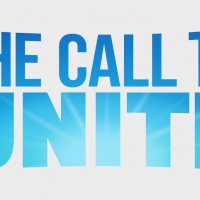 VIDEO: 'The Call to Unite' Extends Livestream For Two Additional Hours; Watch Now!
by BWW News Desk - May 02, 2020
Due to overwhelming global interest by "Uniters" to #answerthecall, The Call to Unite is extending its originally planned 24-hour global livestream event to include 2 additional hours of exclusive content -- for a total of 26 consecutive, inspiring hours....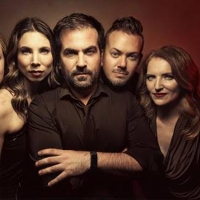 SYBARITE5 Releases New Album, Embarks on Tour
by TV News Desk - March 06, 2020
On March 20, 2020, Sybarite5, the first string quintet ever to win the Concert Artists Guild International Competition, celebrates the release of its fourth album, Live from New York, It's Sybarite5 [BTSC-0131/1 CD], a recording featuring live performances from Chelsea's The Cell, a performance spac...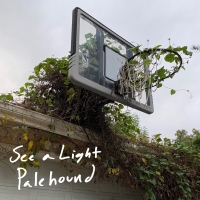 Palehound Shares New Single 'See A Light'
by TV News Desk - February 27, 2020
Boston-based powerhouse trio Palehound kicks off a national tour with Adult Mom today, once again delivering their captivating live show to enraptured crowds across the US & Canada. The tour follows the release of prolific singer/songwriter Ellen Kempner's acclaimed third full-length Black Friday an...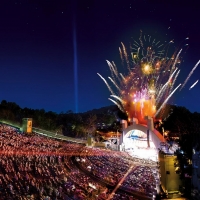 Line-Up Announced for 2020 KCRW's World Festival at the Hollywood Bowl
by TV News Desk - February 18, 2020
The Los Angeles Philharmonic Association announced the line-up for the 2020 KCRW's World Festival at the Hollywood Bowl. The successful collaboration between KCRW and the Los Angeles Philharmonic Association, now in its 21st year, launches Sunday, June 28, at 7PM....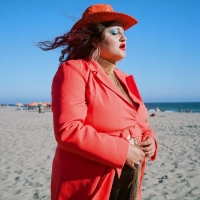 Palehound Announces National Headline Tour with Adult Mom
by TV News Desk - January 15, 2020
After a valiant fall run with Big Thief, powerhouse indie-rock trio Palehound announces a national spring tour with Adult Mom kicking off February 27 in Richmond, VA. Palehound's live show takes audiences on a journey of intimate vocals, intricate guitar and a feeling of exhilarating and empowering ...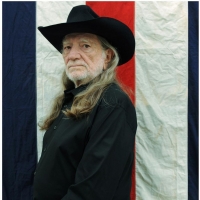 Willie Nelson & Family, Alison Krauss, and More to Perform at MerleFest 2020
by TV News Desk - November 12, 2019
MerleFest, presented by Window World, is proud to announce the initial lineup for MerleFest 2020, which will be held April 23-26. The annual homecoming of musicians and music fans returns to the campus of Wilkes Community College in Wilkesboro, North Carolina, in the foothills of the Blue Ridge Moun...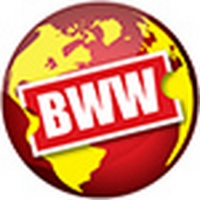 Sand Artist Kseniya Simonova With Guy Mendilow Ensemble Presents The US Premiere Tour Of The Forgotten Kingdom - Sand Stories
by BWW News Desk - August 28, 2019
Acclaimed international sand artist Kseniya Simonova partners with the Guy Mendilow Ensemble (GME) to present the U.S. Premiere tour of The Forgotten Kingdom - Sand Stories from October 29 - November 12, 2019 through the United States....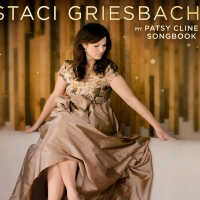 Rediscover Patsy Cline with First-Ever Jazz Tribute, Debut from Artist Staci Griesbach
by TV News Desk - August 20, 2019
Patsy Cline's trailblazing spirit is remembered in a?oeMy Patsy Cline Songbook,a?? the first-ever, full-length jazz tribute album arriving August 23, 2019. Drawing on her country roots, vocalist Staci Griesbach's debut album explores looking at the Nashville Songbook as another treasure trove to co...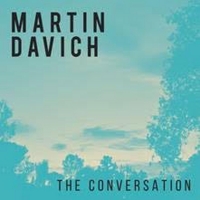 New Album 'The Conversation' From Emmy Winning Film & Television Composer Martin Davich
by TV News Desk - August 19, 2019
On September 20, 2019, multi-award winning composer and musician Martin Davich will release his first album The Conversation. Comprised of 9 songs, the album features a multitude of the world's most formidable musicians, engineers and mixers that Davich has collaborated with throughout the years....