Latest Articles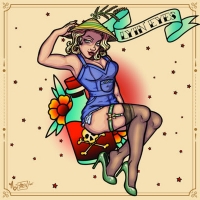 Bob Marston & the Credible Sources Share New Single 'Lyin' Eyes'
by Michael Major - May 27, 2022
The track premiered at Glide Magazine, who called "Lyin' Eyes" "swampy folk" and a "righteous and seriously in-the-pocket stunner that showcases Marston's stunning arrangement that sounds part soulful Muscle Shoals and part edgy Merge Records." Plus, check out upcoming tour dates!...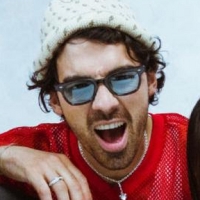 VIDEO: Joe Jonas-led DNCE Performs 'Move' Live From Vevo Studio
by Michael Major - May 27, 2022
Led by Jonas Brother Joe Jonas, exuberant dance-rock group DNCE broke into the mainstream in 2015 with the EP SWAAY and the single 'Cake by the Ocean,' a multi-platinum international hit that helped propel their 2016 self-titled debut LP into the U.S. Top 20....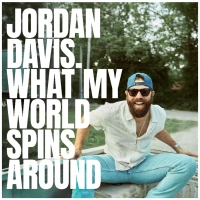 Jordan Davis Releases New Single 'What My World Spins Around'
by Michael Major - May 27, 2022
 "What My World Spins Around" is penned by Davis alongside Matt Dragstrem and Ryan Hurd. Produced by Paul DiGiovanni, the up-tempo track is paired with heartfelt lyrics, "I finally get it now when they say you know, you know" and "Watching you watch the sun going down, That's what my world spins aro...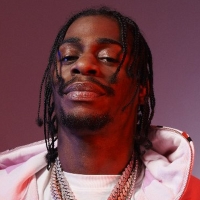 Russ Millions Releases New Single 'Baba (Toma Tussi)'
by Michael Major - May 27, 2022
The critically acclaimed rapper is currently having a moment with a steady stream of high-profile releases dropping over the last few months to rapturous reception. Alongside recent releases including 'Backseat', '6am In Dubai' and 'Reggae & Calypso', Russ recently featured alongside Loski on the hu...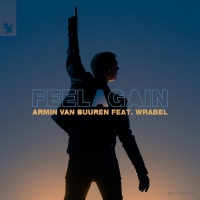 Armin Van Buuren Announces Album Trilogy and Kicks off Part 1 With New Single: 'Feel Again' (Feat. Wrabel)
by Michael Major - May 27, 2022
Less than a week before the launch of his 'This Is Me – Feel Again' shows in the Ziggo Dome in Amsterdam, five-time #1 DJ in the world Armin van Buuren is announcing a brand-new, three-part album series and kicking off the upcoming Part 1 with the release of a brand-new single....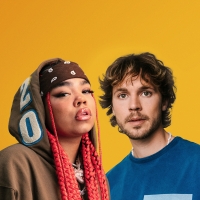 Felix Jaehn Shares Second Single of 2022 'Do It Better' feat. Zoe Wees
by Michael Major - May 27, 2022
After opening the year with a mega-collaboration, 'Rain In Ibiza' with UK talent, Calum Scott, and anonymous duo, The Stickmen Project, Felix Jaehn is back with a certified smash in 'Do It Better' featuring German popstar Zoe Wees. Out now, the single is available to stream across all platforms via ...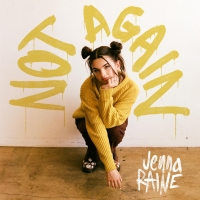 Jenna Raine Releases New Single 'Not Again'
by Michael Major - May 27, 2022
Jenna has truly cemented herself as an artist-to-watch this year. In February, she signed with Warner Records and released her major-label debut EP, see you later, which featured a new version of the viral breakout song "see you later (ten years)" with hit singer-songwriter and GRAMMY® nominated pro...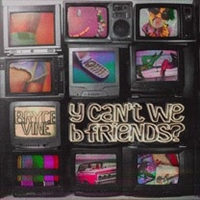 Bryce Vine Releases New Single 'y can't we b friends?'
by Michael Major - May 27, 2022
Co-produced by One Love [Madison Beer, Tate McRae, Quinn XCII], Sweater Beats [Lizzo, Panic! At The Disco, Hayley Kiyoko], and Bumbasee, the track skates along on a head-nodding beat punctuated by glitchy claps. Watch the lyric video for the new single now! Plus, check out upcoming tour dates....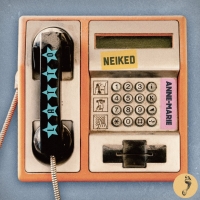 Anne-Marie Teams Up With Neiked and Latto for New Song 'I Just Called'
by Michael Major - May 27, 2022
"I Just Called" is Anne-Marie's first release since her 2021 sophomore album Therapy – which included the hit collaborations "Our Song" with Niall Horan, "Kiss My (Uh Oh)" with Little Mix, "Don't Play" with KSI and Digital Farm Animals, and "Way Too Long" with Nathan Dawe and MoStack. Plus, check ou...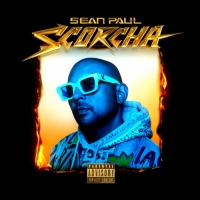 Sean Paul Returns With New Album 'Scorcha'
by Michael Major - May 27, 2022
The sixteen-track album sees the global icon serving up his classic infectious sound and party-starting rhythms, just in time for the summer. In traditional Sean Paul fashion, the album boasts features from legendary artists across genres including focus track "Light My Fire" featuring Gwen Stefani ...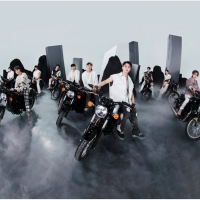 K-Pop Group Seventeen Shares 4th Studio Album 'Face the Sun'
by Michael Major - May 27, 2022
Including "HOT" and the act's first English single "Darl+ing" released in April, the new album consists of 9 tracks in total: "DON QUIXOTE," "March," "Domino," "Shadow," "'bout you," "IF you leave me" and "Ash." As one of the team's main producers and the leader of its vocal team, WOOZI co-wrote all...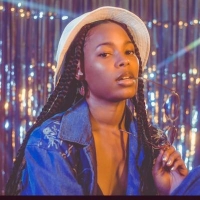 Julia Cannon Releases New Single 'Glow'
by Chloe Rabinowitz - May 27, 2022
Indie Folk/Pop recording artist Julia Cannon recently released her newest single 'Glow.'...