BIO:

The Roots' co-founders Black Thought and ?uestlove met at the Philadelphia High School for Creative Performing Arts in an unusual manner. ?uestlove (Ahmir Thompson) recalls, in a 2008 Rolling Stone interview, that he was on his way to class when he saw a guard pulling a kid by the ear. That kid was an incoming 9th-grader named Tariq Trotter (that's Black Thought for the uninitiated), who had just been busted getting some from a ballerina in the bathroom. The two Philly-bred youngsters became good friends afterward. The Roots formally formed as a live band in 1987 under the stage moniker Square Roots. Members of The Roots: Black Thought (Lead MC) ?uestlove (Drums) Kamal Gray (Electronic Keyboard) Captain Kirk (Electric Guitar) Frankie Knuckles (Percussion) Owen Biddle (Bass) James Poyser (Keyboard) Tuba Gooding Jr. (Tuba) Former Members: Leonard "Hub" Hubbard (Bass); Malik B (MC); Scratch (Beatbox); Rahzel (Beatbox); Scott Storch (Electronic Keyboard); Ben Kenney (Electric Guitar); Dice Raw (MC) Organix: The group's rich passion for music led to gigs at local talent shows and street corners. (Here's a little known fact: ?uestlove sometimes rhymed on early Roots records.) Thanks to their dedication, the group was invited to perform in Germany. Before leaving for Europe, the Roots strung an album together as a promotional tool at their shows. This first album would come to be known as Organix. When they returned to the United States, the group was bombarded with recording offers from various companies. They settled with DGC/MCA Records and jumped right into their major debut. Do You Want More?!!!??!: ?uestlove and co released their first major album, Do You Want More?!!!??!, in 1995. It was a groundbreaking album that offered a peek into the incredibly experimental approach to music that the Roots would later hang their hat on. Having skipped the conventional rap album blueprint, the Roots opted for innovative rhymes and a distinctly jazzy soundbed instead. The Roots weren't joking around when they named their first album "Organix." Do You Want More?!!!??! was 100% sample-free, no additives.
Latest Articles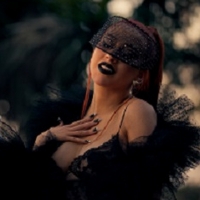 VIDEO: Christina Aguilera Shares 'Somos Nada' Music Video
by Michael Major - November 24, 2021
Christina Aguilera surprises her fans again with the release of a brand-new power ballad in Spanish titled 'Somos Nada.' The track follows "Pa' Mis Muchachas," with global Latin music superstar Becky G, explosive Argentinian rising star Nicki Nicole, and Spain-based provoking songwriter and rapper N...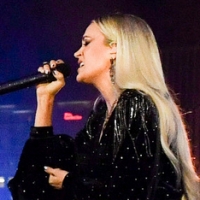 VIDEO: Watch Carrie Underwood & Jason Aldean Perform on the American Music Awards
by Michael Major - November 22, 2021
After winning Favorite Female Country Artist and Favorite Inspirational Artist, Carrie Underwood and fellow nominee Jason Aldean performed their hit duet "If I Didn't Love You," while showcasing their hometown influences and Southern roots, as part of ABC's live telecast from L.A.'s Microsoft Theate...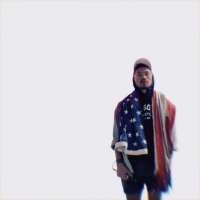 JMSEY Releases Punk Rock Single 'InstaHam'
by Chloe Rabinowitz - November 19, 2021
Quick off the heels of his successful hit 'Style', Los Angeles-based alt-pop artist JMSEY prepares to confront this very topic in what is perhaps his most punk rock hit yet 'InstaHam'....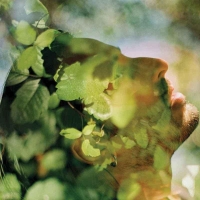 Ryan LeVine Releases Debut EP 'Good Things to Remember'
by Michael Major - November 19, 2021
The new EP, entitled 'Good Things To Remember', features the two lead singles "Signs" and "You Don't Hold The Cards Anymore". After seven years and two major label deals as the lead singer of alternative band Wildling, Ryan seems to have finally found his voice, alone. Listen to the new EP now! Plus...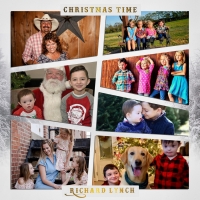 Richard Lynch Releases 'Christmas Time' Single
by A.A. Cristi - November 18, 2021
The Lynch-penned single is out on November 12th. The single artwork and video features photos of Richard's family....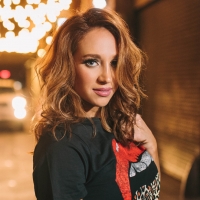 VIDEO: Bree Jaxson Releases 'Country Heart City Roots' Music Video
by Michael Major - November 17, 2021
Jaxson is bringing the country back roads to you in this up-tempo, high-spirited, boot tapping song. In the "Country Heart City Roots" music video, Jaxson tears up the back woods with scenes of her on a tractor, shooting off guns, and 4-wheeling through a dirt trail. Watch the new music video now!...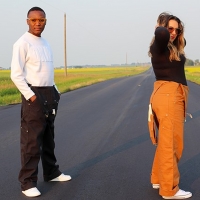 AfroSwing Producer Chefbeatz And Pop Singer/Songwriter Kelly Besd Release "Love"
by A.A. Cristi - November 16, 2021
Garnishing the latest track to land from the Find Move Love EP with a feature from Jey Oh and Slim Tyme, Calgary producer Chefbeatz and singer/songwriter Kelly Besd's new song 'Love' is available now. ...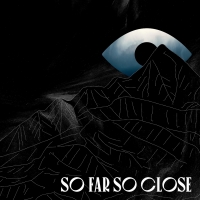 NIN3S Releases Debut Track 'So Far So Close'
by Chloe Rabinowitz - November 15, 2021
NIN3S, an experimental jazz electronica artist, released mesmerizing debut track, 'So Far So Close' on Dorado Records on November 12....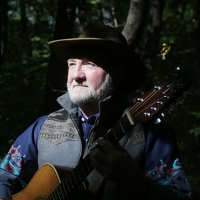 Bill Abernathy Follows #1 International Hit With New Single Dedicated To Muse
by A.A. Cristi - November 12, 2021
'Who Are You, Who Am I' is the title track to Bill's latest EP. It follows his #1 South Africa Country chart hit, 'World's Foremost Authority On Everything.'...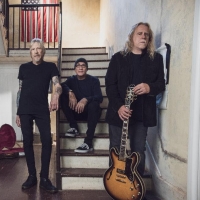 Gov't Mule Releases First-Ever Blues Album 'Heavy Load Blues'
by Michael Major - November 12, 2021
Today, renowned quartet Gov't Mule – led by GRAMMY Award-winning vocalist, songwriter, guitar legend, and producer Warren Haynes – has released their first-ever blues album, Heavy Load Blues. A deluxe edition featuring additional studio and live tracks, including another Haynes original and covers i...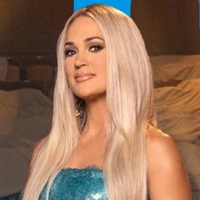 Carrie Underwood, Jason Aldean & More Announced for AMERICAN MUSIC AWARDS
by Michael Major - November 11, 2021
This year's new "My Hometown" segments will feature the towns, humble beginnings, influential individuals and mentors that helped shape today's superstars and will take fans for a walk down memory lane. Carrie Underwood, Jason Aldean, Kane Brown, and more will join Olivia Rodrigo, Megan Thee Stallio...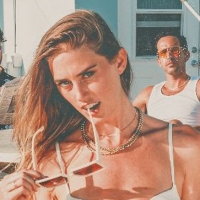 Artikal Sound System Drops Single 'Dissolve'
by Michael Major - November 10, 2021
Artikal Sound System is Chris Montague (guitar), Fabian Acuña (bass), Christopher Cope (keys), Adam Kampf (drums), and Logan Rex (vocals). Together their unique sound is edgy and raw with emotion. The band pushed their edgy sound to explore deeper themes during the making of the new album to yield t...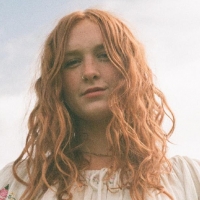 VIDEO: Bella White Shares 'Just Like Leaving' Solo Performance Video
by Michael Major - November 10, 2021
Singer, songwriter, and musician Bella White has released a solo performance video for "Just Like Leaving," the title track of her acclaimed debut album. White, who divides her time between Nashville and her native Canada, captured the performance in British Columbia earlier this year. Watch then ne...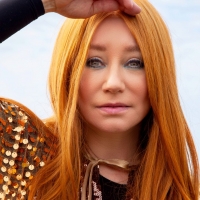 VIDEO: Tori Amos Shares 'Spies' Lyric Video
by Michael Major - November 10, 2021
Propelled by locomotive bass and drums and Tori's singular lush pop production, "Spies" is an endearing account of the bats and other creepy-crawlies that entered the Cornish house terrorizing her daughter Tash at night. The song's Helen Ward-illustrated visual is a breathtaking and playful work of ...