Latest Articles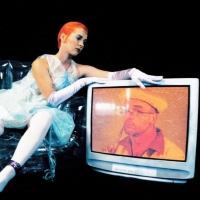 VIDEO: BROODS Releases New Single 'Like A Woman'
by Michael Major - January 13, 2022
BROODS (Georgia and Caleb Nott) are diving into the new year with the release of their rousing new single and video for "Like A Woman" from their forthcoming studio album, Space Island. Unquestionably one of the most gripping moments on the album, "Like A Woman" encompasses a wildly shapeshifting so...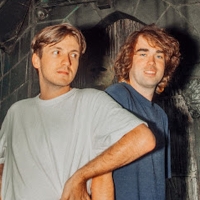 Good Morning Announce Global Livestream In Support of New Album
by Michael Major - January 10, 2022
Australian duo Good Morning are kicking off the new year with a free live stream performance of their new album Barnyard for fans around the world. The performance will be available via YouTube. Fans can also chat with Liam Parsons and Stefan Blair of the band via the YouTube chatroom. Listen to 'Ba...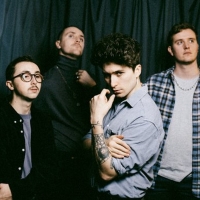 VIDEO: Holding Absence Release Live Video For 'Drugs And Love'
by Michael Major - December 15, 2021
To mark the band kicking off their UK tour supporting Creeper today, they have released a video taken from the livestream of their performance of album track "Drugs and Love." Plus, check out their upcoming tour dates and purchase tickets!...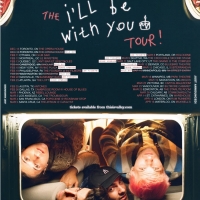 Valley Announces New U.S. Headline Tour Dates
by Michael Major - November 22, 2021
From playing their first US festivals, to selling out nationwide shows with COIN, going viral with "Like 1999" on TikTok and amassing over 240 million global streams, Valley – comprised of Rob Laska, Karah James, Mickey Brandolino and Alex DiMauro – keeps on breaking their own personal best records ...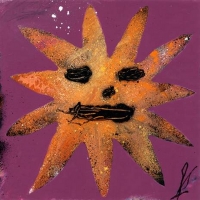 Ritt Momney Releases Sophomore Album 'Sunny Boy'
by Michael Major - October 22, 2021
Ritt Momney has released his second album 'Sunny Boy'. Splashing together lush piano, ethereal synths and evocative vocals, the 11-track LP was co-written by Ritt Momney who produced 10 of the song. Listen to the new album and watch the music video for 'HEADSTART' now. Plus, check out Ritt Momney's ...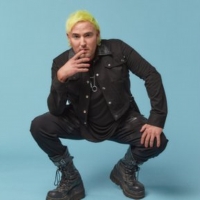 morgxn Unveils New Single 'The Way It Was'
by Michael Major - October 22, 2021
A portion of the sales from morgxn's new merch with be donated to The Trevor Project—an LGBTQ+ support organization offering a 24/7 hotline and trained counselors to LGBTQ+ youth. Listen to the new track now! Plus, check out margin's upcoming tour dates!...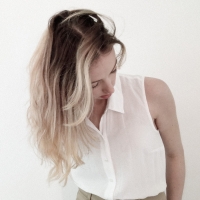 VIDEO: Danielle Lewis Reveals 'Slow, Sad, & Real' Music Video
by Michael Major - October 15, 2021
Danielle Lewis has revealed the music video for 'Slow, Sad, & Real', a track from her upcoming debut album, 'Dreaming in Slow Motion'. Watch the new music video now!...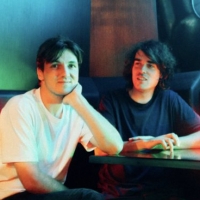 Good Morning Release New Single 'Burning' From Upcoming Album
by Michael Major - September 15, 2021
The creation and release of their sixth album, Barnyard, is the result of a process of patient refinement and the breaking of a couple of self-imposed rules. Thoughtful, catchy, idiosyncratic, it's all the things one might love about Good Morning....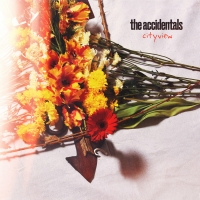 The Accidentals Release "Cityview" Today, Winner Of 2021 New Folk Song Award
by A.A. Cristi - August 27, 2021
The Accidentals released "Cityview" today. The 3rd single off the upcoming Vessel album, 'Cityview' is the song that won a 2021 New Folk Song Award for Sav Buist. View video here....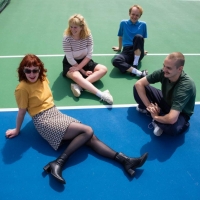 Pip Blom Share New Single & Video 'You Don't Want This'
by TV News Desk - August 17, 2021
Self-produced, mixed by Caesar Edmunds (PJ Harvey, St Vincent, Queens of the Stone Age) and recorded at Ramsgate's Big Jelly Studios Welcome Break follows their much-loved debut, Boat, which was released in 2019. ...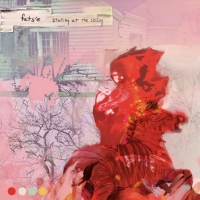 Fats'e Releases New Album 'Staring At The Ceiling'
by TV News Desk - August 17, 2021
Those two years in the studio were time well spent. Staring At The Ceiling takes the sound that fans have come to know and expands on it with more complex instrumentation, multiple guitars, and an infusion of punk aesthetics that help to emphasize the angst running throughout the album....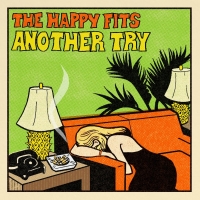 The Happy Fits Releases New Single 'Another Try'
by TV News Desk - August 12, 2021
Despite signaling the start of a new era for The Happy Fits, "Another Try" continues the band's steadfast mission statement of connecting with a world that's sometimes distant....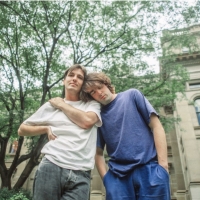 GOOD MORNING Announce New Album 'Barnyard'
by TV News Desk - August 11, 2021
Along with the news of a new album they are also dropping a new song and a video to their first album single "Country," written and sung by Liam, "Country" persists in spite of its appeal to return to a simpler, easier way of being....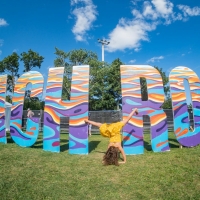 Beach Road Weekend Announces 2022 Lineup
by A.A. Cristi - July 26, 2021
Beach Road Weekend has announced a new all star lineup for the 3-day music festival, and is slated to be one of the best weekends for live music in the summer of 2022. The festival will feature performances by Beck, Wilco, The Avett Brothers, Lord Huron, Jason Isbell, Billy Strings and many more Aug...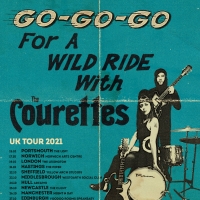 The Courettes Announce UK Tour for October 2021
by Sarah Jae Leiber - July 21, 2021
The tunes are teen-trash tragedy garage meets The Ronettes and The Ramones in Gold Star Studios' echo chamber. Fuzz guitars, loud drums, trashy pianos, jingle bells, tambourines and three-minute dance floor garage killers where a Wall of Sound blasts the songs out of the speakers!...