BIO:

Taking its name from their lead singer... "SKINNER" was formed from the fallout of the now defunct PowerThrash band Imagika in late 2010. Guitarists Robert Kolowitz , Grant Kolowitz, Bassist Jim Pegram, Drummer Ramon Ochoa, & Vocalist Norman Skinner made up the original "SKINNER" line-up through the final months of 2010-2011 before recruiting bassist Elena Repetto to fill the void from Jim Pegram's departure in the spring of 2011. The 5 members spent the 1st half of 2011 writing the songs for the fledgling band and playing live often. In May of 2011 the band entered Fang Recording Studios to begin recording their 1st effort "The Enemy Within". The EP would consist of the 1st 5 songs written by the band and would be self-released. In October 2011 "SKINNER" concluded the mixingmastering for their 5-Song EP "The Enemy Within" and released the album world-wide on April 24th 2012. For the song "Breathe the Lie", guitarist Alfred San Miguel was brought into the studio to lend a solo to track and weeks later was invited to perform with the band live. The 3 guitar attack added new dimensions and layers to the band's sound and the group decided to test the waters as a 6 piece until finally announcing Alfred's addition to SKINNER in April 2012. Shortly after this announcement the band decided to part ways with drummer Ramon Ochoa and just months later announced the addition of Noe Luna to the bands ranks. "SKINNER" has only been in existence for a short while and has already established a solid reputation as one of the premier unsigned Metal acts in the bay area. They've played shows all around the bay area including surrounding areas in Northern & Central California. "SKINNER" has begun to test the waters outside of California by playing shows in Reno & Las Vegas, NV as well. The band is currently writing for their full length debut album "Sleepwalkers" due out 2013, performing often and pursuing a label deal for this new band.
Latest Articles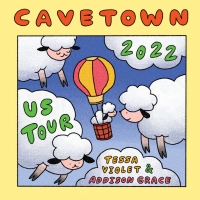 Cavetown Announces 2022 U.S. Headline Tour With Tessa Violet & Addison Grace
by Michael Major - November 15, 2021
Since the release of his globally acclaimed EP Man's Best Friend earlier this year, Cavetown's rapidly growing following has amassed nearly 1 billion streams to date, with more than eight million monthly Spotify listeners and 1.9M YouTube subscribers. Check out their new tour dates now!...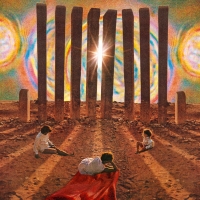 Salt Creek Shares Debut Album 'Out of the Sky'
by Michael Major - October 15, 2021
90s grunge and midwestern roots inspired band Salt Creek have shared their debut album 'Out of the Sky'. The new album includes previously released singles "INVU", "Soul Jar," "High Horse" and most recently "The Vine." Listen to the new album now!...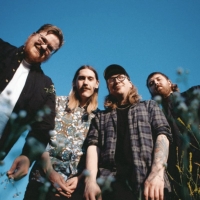 Salt Creek Shares New Single 'The Vine'
by Michael Major - October 04, 2021
The new track focuses on looking back on past relationships through rose-colored glasses, allowing your heart to give less-than-pleasant memories a makeover despite what the rational part of your brain may say. ...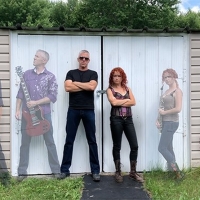 The Red Dirt Skinners Release New Single 'Wolf In The Woods'
by Chloe Rabinowitz - September 21, 2021
With a discovery straight out of a storybook, and enumerated accolades from the UK, The Red Dirt Skinners have grown into their sonic skin and surroundings with recent world events, fleshing out new riffs and lyrics; their new single 'Wolf In The Woods' among them, and available now....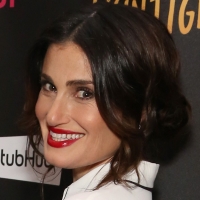 Idina Menzel Will Perform on AMERICA'S GOT TALENT Season 16 Finale
by Michael Major - September 14, 2021
The two-night finale will conclude on Wednesday with performances from Menzel, Pentatonix, Bishop Briggs, George Lopez, Rico Rodriguez, former winner Mat Franco, and Olympic gymnasts Jordan Chiles and MyKayla Skinner....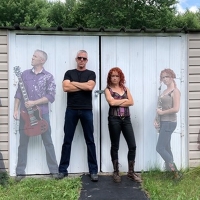 Indie-Pop Easy-Rock Duo RED DIRT SKINNERS Look To "Brighter Days Ahead"
by A.A. Cristi - August 02, 2021
Belleville, ON-based, award-winning Red Dirt Skinners' latest single release 'Brighter Days Ahead' signifies the duo's foray into 70s-esque indie-pop easy-rock loud and clear. ...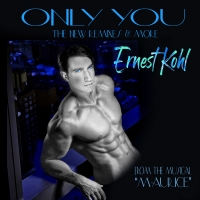 Ernest Kohl Releases New Single 'MAURICE'
by Sarah Jae Leiber - March 26, 2021
Ernest's new update took him on a quest to England to get the 'new' sound he wanted to create. This is a sizzling hot new update of the song, pioneering the genre of progressive crossover dance....