| | |
| --- | --- |
| BIO: In 1969 Former Yardbirds members, Keith Relf and Jim McCarty organised a new group devoted to the experimentation between rock, folk, and classical forms. This quintet; Relf on guitar & vocals, McCarty on drums, plus bassist Louis Cennamo, pianist John Hawken, and Relf's sister Jane as an additional vocalist, released a pair of albums on Elektra and Island, the first one being produced by Paul Samwell-Smith. As touring began to grind on them, the band gradually dissolved one by one, leaving McCarty and Jane Relf to hold things together. As the rest drifted off, new or guest members were added. A barely finished second album, Illusion, was released in Germany in 1971. It was finally released in the UK in 1976. The band underwent several incarnations until 1971 when Annie Haslam, Michael Dunford, John Tout, Terence Sullivan and Jon Camp took the band into the realm of successful world class recording and touring status, culminating with sold out shows at Carnegie Hall, NYC and The Royal Albert Hall, London. The intervening years saw Annie and Michael working together writing new material. This led to the release of the band's first studio recording in 16 years, entitled 'Tuscany' ( 2000.) This was supported by a tour of Japan in 2001 and the release of a 'live' album, recorded in Tokyo; 'In the Land of the Rising Sun.' Now a new chapter has begun for this unique band, able to fuse experimental rock themes with sometimes avant garde classical overtones. Annie Haslam and Michael Dunford whilst remembering with pride the growth of the band from it's inception to it's 40th Anniversary, have formed a new Renaissance for this present day. Renaissance's new lineup includes four world-class instrumentalists/vocalists whose talents provide new creative blood, while maintaining the band's traditional standards of sterling musicianship. Keyboardist Rave Tesar and bassist/vocalist David J. Keyes are veterans of prior editions of Renaissance as well as several Haslam solo projects, while keyboardist/vocalist Jason Hart has recorded and performed extensively with Rufus Wainwright, Duncan Sheik, Mercury-Prize Winners Antony and the Johnsons, Keren Ann, and many others, and drummer Frank Pagano has collaborated with artists as diverse as Bruce Springsteen, Bette Midler, Barry Manilow and Smashing Pumpkins. In this new era, the newly formed six piece band are excited to perform all the timeless musical masterpieces that Michael Dunford and Renaissance created. The 'live' concert experience will be true to the original albums, with the ever growing technological advances in instrumentation, and the very talented new band members, the fullness of the orchestration will be awe inspiring. Coupled with the radiant, acrobatic five octave voice of Annie Haslam, Renaissance, with it's proven to be timeless music, will once more take everyone on a magical journey. | |
Latest Articles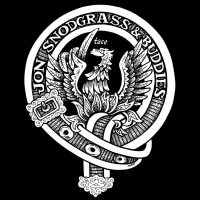 Jon Snodgrass Announces New Album TACE
by TV News Desk - July 27, 2020
Tace means 'shhh' in Latin,' explains Jon Snodgrass about the title of his long-awaited new album. 'I think people need to listen more, including me. It's my version of Mark Twain's 'Never miss a good chance to shut up.'...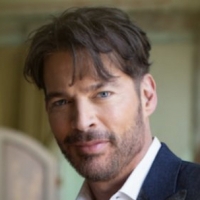 Sheen Center Presents A CONVERSATION WITH HARRY CONNICK, JR.
by TV News Desk - July 23, 2020
Wednesday, July 29 at 7:00 p.m. (EST), The Sheen Center for Thought & Culture, the arts center of the Archdiocese of New York, presents A Conversation with Harry Connick, Jr. ...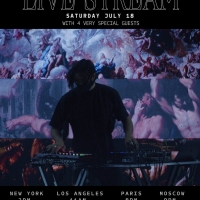 Apashe Reveals 'Renaissance Live' With League of Legends, Special Guests
by TV News Desk - July 20, 2020
Back in May, Apashe and 4 very special guests took their talents to the extremely popular and ever-growing online League of Legends gaming community, for their Mid-Season Streamathon series for an exclusive livestream event....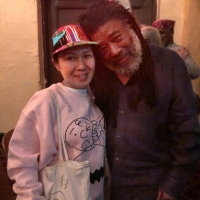 Wadada Leo Smith Featured On Deerhoof's New Live Album – Proceeds To Black Lives Matter
by BWW News Desk - June 24, 2020
Deerhoof today announced that their new live album To Be Surrounded By Beautiful, Curious, Breathing, Laughing Flesh Is Enoughwill be released as a Bandcamp exclusive on July 3rd, 2020, via Joyful Noise Recordings....
BWW Exclusive: In Honor of Gay Pride - THE 101 GREATEST LGBTQ SONGS/ANTHEMS OF ALL TIME - from Judy Garland to Lady Gaga, from Gloria Gaynor to Frank Ocean
by Peter Nason - June 24, 2020
Happy Gay Pride! BWW Reviewer Peter Nason chooses the 101 greatest LGBTQ songs and anthems from 1920-2020. See if your favorite songs or artists made the grade!...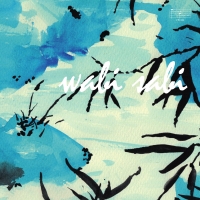 Sven Wunder Releases New Album WABI SABI Today
by TV News Desk - June 12, 2020
Enigmatic new artist Sven Wunder had an impressive debut last year with Eastern Flowers - a record that took listeners to the Levantine Sea using Anatolian rock, European jazz, library, funk, psychedelia and traditional folk melodies to paint a colourful aural portrait....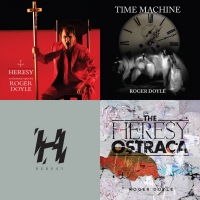 Heresy Records Commemorates Top Irish Electronic Music Composer Roger Doyle With A Limited Offer On His Catalogue
by BWW News Desk - June 09, 2020
Heresy Records (www.heresyrecords.com) has created a special limited offer of three recordings by Irish composer, Roger Doyle (www.rogerdoyle.com). These include Time Machine, Heresy (Doyle's acclaimed electronic opera on the life and works of renaissance genius, Giordano Bruno) and The Heresy Ostra...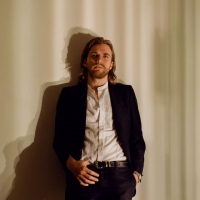 Colin Jones Debuts New EP MAMMA DON'T WEEP
by TV News Desk - April 10, 2020
As both an accomplished musician and filmmaker, Colin Jones is something close to a modern renaissance man. Like a screenplay, Mama Don't Weep ebbs and flows between rising action, jazzy, nocturnal ambiance and clamoring, chaotic catharsis, evoking a diverse, multifaceted sound, not unlike the works...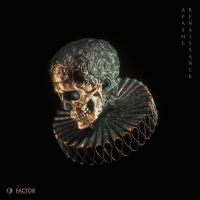 Apashe Releases Highly Anticipated Full-Length LP, RENAISSANCE
by TV News Desk - April 08, 2020
Apashe makes his majestic return with the long-awaited album, Renaissance. The producer's trademark sound, characterized by a larger-than-life approach rife with grandeur and orchestral characteristics, permeates throughout his new release. Out now, Renaissance is available through all digital platf...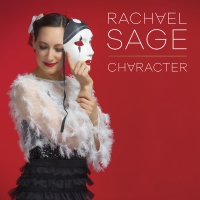 Rachael Sage Releases New Album CHARACTER
by TV News Desk - March 06, 2020
Today Rachael Sage has shared Character, her latest full album under her own label, MPress Records, and premiered by M Music and Musician Magazine. The emotional, timely, and timeless project from the multi-instrumentalist and producer came together as Sage was overcoming cancer and was pushed to as...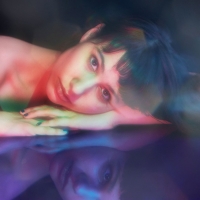 Lisel Announces New Double-Single 'Specters' / 'Rabbit Rabbit'
by TV News Desk - March 04, 2020
Last year, Lisel - a.k.a. avant-pop singer, producer, multi-instrumentalist and artist Eliza Bagg - released her remarkable self-produced solo debut, Angels on the Slope, via Luminelle. Drawing on her vast areas of expertise to create an other-wordly landscape where one wanders between the gauzy and...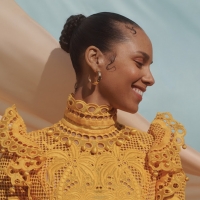 Alicia Keys & Apple Announce Music Lab: Remix Alicia Keys
by TV News Desk - March 02, 2020
Alicia Keys and Apple today officially announced Music Lab: Remix Alicia Keys, where fans around the world are invited to visit their local Apple Store and learn how to create their own unique remix of 'Underdog' featured on her forthcoming album, 'ALICIA.'...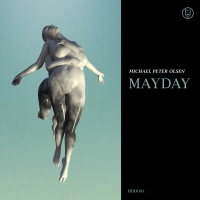 Michael Peter Olsen Shares Video For Debut Single 'Mayday'
by TV News Desk - February 27, 2020
Michael Peter Olsen has shared a stunning video for his debut single "Mayday" prior to its release tomorrow on Hand Drawn Dracula. The video was created by celebrated fine artist Trudy Elmore....