BIO:

Starting out as a UK Garage DJ at the age of 18 under the moniker of Darkstar (not to be confused with Darkstar of Hyperdub recordings), Reed began to take interest in the darker side of the sound, specialising in sets featuring tracks from the likes of Wookie, Zed Bias, El B, Groove Chronicles, Steve Gurley and working alongside MC's Tricks & Spellz as part of the "Fearless Crew". They held radio slots on South London's inconsistent pirate station "Desire FM" before moving to 2GFM before the split of Fearless Crew in 2002. It was then that Reed was to begin using the name Plasticman for future works. Toward the middle of 2001, Reed had been experimenting with production on Fruityloops. Being based in Croydon, Reed was part of a closeknit community of young producers attempting to make dark garage tracks that would catch the ear of Big Apple Records resident DJ Hatcha so that he could support them on his popular pirate radio show. Other young producers in this circle included Skream and Benga, amongst more experienced heads Artwork / Menta, Benny Ill & Horsepower Productions. By the end of 2001, although Plasticman's tracks were somewhat overlooked by DJ Hatcha, they were however picked up by East London Grime pioneer, DJ Slimzee. Slimzee signed Reed's first 12" release (Venom / Shockwave) to his Slimzos imprint which was released early into 2002. By 2003, Reed had been supported by DJ Hatcha on tracks such as Hard Graft, which saw his grimy take on the instrumental sound being welcomed by the FWD contingent, leading to releases on Ammunition Promotions' Soulja, and ROAD imprints and in the summer saw Reed's first appearance at the world famous FWD event at Plastic People, London. Soon after, Reed had established himself as a FWD favourite and was announced as one of 4 residents at the club in 2004, alongside Dubstep royalty, DJ Hatcha, Youngsta and Rinse FM owner, DJ Geeneus. This also led to Plastician earning himself a weekly slot on East London pirate station, Rinse FM - which he still remains on to this day. In 2006, Reed was offered a slot on BBC Radio 1's "The Residency". This soon turned into "In New DJ's We Trust". This was the tipping point for an ongoing legal struggle which forced him to change his name from Plasticman to Plastician. He spent 18 months on the station before returning to Rinse FM to continue his weekly slot, which he had been continuing under the alias "Blue Stripe" during his time at the BBC. He returned to the airwaves on Rinse FM alongside MC Nomad. 2007 saw the release of "Beg To Differ", Reed's debut LP and his first release under the Plastician moniker. It received critical acclaim, and contains some of Reed's most recognizable works such as "Japan" and "Intensive Snare" with North London MC Skepta of Boy Better Know. Plastican also played a role in putting together the "Cashmere Agency Presents Mr. Grustle & Tha Russian Dubstep LA Embrace The Renaissance Vol.1 Mixed by Dj Plastician." mixtape that was released in June 2009 featuring controversial dubstep & hip hop collaborations involving Snoop Dogg, Xzibit and more. Plastician is unique in that he is respected as one of the true pioneers of both the Dubstep and Grime genres.
Latest Articles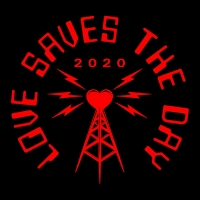 Love Saves The Day Unveils Second Wave Of Acts For 2020 
by Kaitlin Milligan - March 05, 2020
Fresh from releasing the critically acclaimed 'Grime MC' album, BBK don JME is the latest huge act to be announced for Love Saves The Day, bringing his Grime MC FM show to the Crack stage for the very first time in the UK. The legendary MC will be joining an already stellar line-up featuring the lik...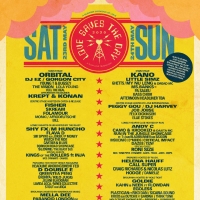 Love Saves The Day Announces Orbital, Kano, Peggy Gou, Skream
by Kaitlin Milligan - January 30, 2020
After cementing its position as one of Bristol's leading festivals, Love Saves The Day returns with their first wave of acts for unmissable 2020 edition, taking place on Saturday 23rd and Sunday 24th May 2019....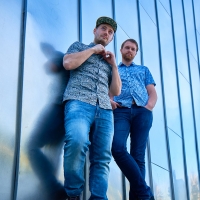 Urple Eeple And Isturite Collaborate On New Single 'Blocks'
by Kaitlin Milligan - December 17, 2019
Urple Eeple (Peter Farr) and Isturite's (Kevin Welch) dynamic collaboration Esofact released their new single 'Blocks' on 13 December via Chillage Records. The track is lifted from their self titled EP Esofact to be released early 2020. The duo's previous single 'Money' was premiered on Nest HQ, and...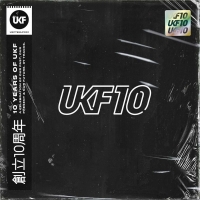 UKF Announce 'Ten Years Of UKF' Album
by Abigail Charpentier - November 21, 2019
UKF, one of the world's biggest electronic music brands, celebrates its 10th anniversary this year under the banner of UKF10. In addition to UKF10 events and festival takeovers (see below), during 2019 UKF has celebrated its first 10 years with a slew of exclusive singles from some of the biggest an...

Eastern Electrics Announces Lineup Featuring MK, Orbital, Skream, Big Narstie
by Kaitlin Milligan - March 04, 2019
Returning to Morden Park over Saturday 3rd and Sunday 4th August, Eastern Electrics is back with an all star lineup, new stages, a pool party, vamped up VIP area and more. Descending on South London's luscious Morden Park, ravers will have the chance to see some of the biggest names in electronic mu...

GANZ Releases Highly Anticipated 'Skin In The Game' EP
by Tori Hartshorn - September 14, 2018
GANZ evolves and transcends on his Dim Mak EP, Skin In The Game. Kicking things off with a bang, he offers a weightless composition for Australian artist LUNA MAY. on "Let's Fly Away Together." Sliding into "Slippin'," GANZ collaborates with CUT_ to lay a down deep electronic groove, before flexing ...