Latest Articles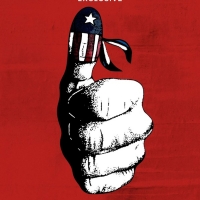 Paramount+ to Debut New Don McLean Documentary
by Michael Major - June 22, 2022
With a narrative running deeper than a catchy tune and cryptic verses, "American Pie" is a musical phenomenon woven deep into the history of American culture, entertaining audiences around the world for over 50 years. In THE DAY THE MUSIC DIED: THE STORY OF DON MCLEAN'S "AMERICAN PIE," McLean will s...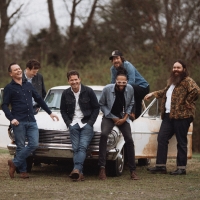 VIDEO: Old Crow Medicine Show Share New Video For 'Used To Be A Mountain'
by Michael Major - June 21, 2022
Two-time GRAMMY award-winning band Old Crow Medicine Show has shared the music video for "Used To Be A Mountain" off their critically acclaimed new album Paint This Town (ATO Records). A galvanizing meditation on environmental catastrophe, the video shines a light on the impact of mining in the Appa...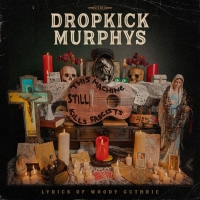 Dropkick Murphys Announce New Album 'This Machine Still Kills Fascists'
by Michael Major - June 21, 2022
Dropkick Murphys have announced a new album unlike anything they've done to date, bringing Woody Guthrie's words to life on This Machine Still Kills Fascists, to be released digitally and on CD September 30 via the band's Dummy Luck Music / [PIAS], with a special edition vinyl out in November. Plus,...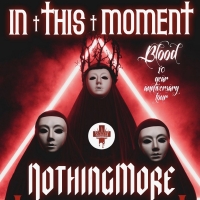 In This Moment Announce the 'Blood 1983' Tour With Special Guests Nothing More
by Michael Major - June 21, 2022
In This Moment announced they will be hitting the road for their Blood 1983 tour with special guests Nothing More. Kicking off August 26 in Evansville, Indiana - the Blood 1983 tour has the group set to take over stages in major markets including Atlanta, Boston, Philadelphia, Cleveland, Los A...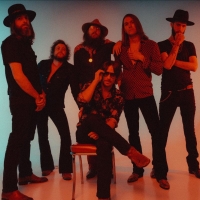 Whiskey Myers Release New Single 'The Wolf'
by Michael Major - June 13, 2022
Riding high from the news last week that four of their songs have earned new RIAA Gold and Platinum certifications, genre-bending band Whiskey Myers continue to share new music with the release of 'The Wolf' off their forthcoming album Tornillo, set for release via the band's own Wiggy Thump Records...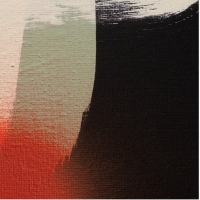 Switchfoot Announce 'Interrobang (Deluxe Edition)'
by Michael Major - June 10, 2022
The deluxe will include the album's 11 tracks along with three b-sides, "youth of the young," "interrobang," and "the sound of holding breath." The deluxe also features two recently released album track remixes, "i need you (to be wrong)," remixed by the indie-pop group lovelytheband and "wolves," r...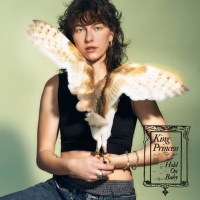 King Princess Unveils New Songs 'Too Bad' and 'Cursed'
by Michael Major - June 08, 2022
King Princess unveils two new songs today, "Too Bad"— which premiered earlier today as a Hottest Record on Radio 1 Future Sounds—and "Cursed," alongside a double video directed by Quinn Wilson. They follow previously shared album offerings "For My Friends" and "Little Bother" featuring Fousheé. Plus...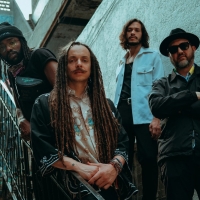 Making Movies Shares Title Track From Forthcoming Album 'XOPA'
by Michael Major - June 08, 2022
Making Movies is currently headlining on tour across North America including stops in Los Angeles, New York City, Portland, Memphis, Philadelphia, and more, plus festivals such as Maple and Main Music and Arts Festival, Boulevardia Music Festival, Summerfest, Blissfest, and Ruido Fest. Check out the...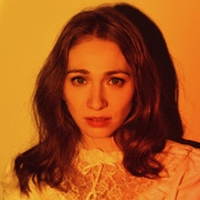 Regina Spektor Unveils New Single 'Loveology'
by Michael Major - June 07, 2022
Regina Spektor is debuting the track "Loveology," a much beloved and previously unreleased song which will be featured on her forthcoming album, Home, before and after. Ahead of her sold out five-night Broadway residency in 2019, Spektor debuted the song on "Late Night with Seth Meyers." Plus, check...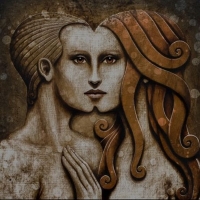 DEAD CAN DANCE Announce North American Tour March & April 2023
by Michael Major - June 07, 2022
Dead Can Dance have announced new tour dates in North America in March and April, 2023. The tour sees Brendan Perry, Lisa Gerrard and full backing band return to North America for the first time in a decade, last playing on the continent at Coachella Festival in April, 2013. Find out how to get tick...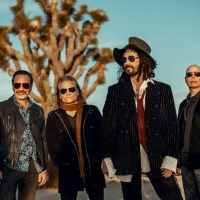 Mike Campbell & the Dirty Knobs Confirm Fall Headlining Tour & Dates With The Who
by Michael Major - June 07, 2022
Kicking off on August 28 in Toronto, the new headline tour includes performances at Port Chester's Capitol Theatre, Atlanta's Variety Playhouse and San Francisco's The Fillmore while The Who dates feature a performance at Los Angeles' Hollywood Bowl in November. Full tour routing can be found here!...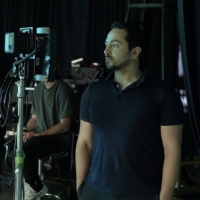 Afrojack and David Guetta Partner with ZANE Productions for New Music Video
by Marissa Tomeo - June 04, 2022
Spinnin' Records, a division of Warner Group Music, sought Director ZANE to break free from EDM video clichés for Afroajck & David Guetta's song, 'Hero.' ZANE's zealous storytelling and unique concepts are well-known in the industry since he started producing and directing videos in 2015. ...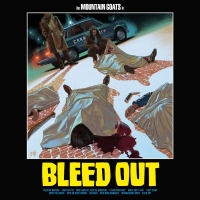 The Mountain Goats Announce New Album 'Bleed Out'
by Michael Major - June 02, 2022
The album, a cinematic experience inspired by action movies from the 60s, 70s and 80s, was produced by Bully's Alicia Bognanno. Bleed Out is available for pre-order now on "High-Velocity Spatter" red marble, double Peak Vinyl, CD, or cassette in the Merge store or the Mountain Goats' band store. Plu...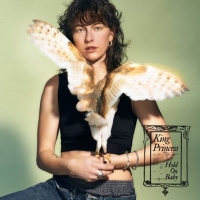 King Princess Confirms New Album 'Hold on Baby'; Will Release Two Singles Next Week
by Michael Major - June 02, 2022
On June 8, she will unveil two new tracks, "Cursed," and, "Too Bad," from the forthcoming album, which follow the previously shared album offering "For My Friends." In July, King Princess will embark on The Hold On Baby Tour, a North American run of tour dates with stops at Los Angeles' Greek Theatr...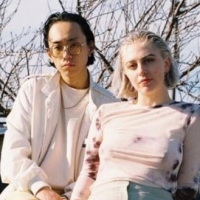 Cafuné Sign to Elektra Records
by Michael Major - June 02, 2022
Cafuné - the NYC-based duo of singer/songwriter Sedona Schat and writer/producer Noah Yoo - have also shared an official music video for their breakout hit "Tek It." Produced by Natia Sopromadze and directed by Frederick Venet of Crux Animation Studio, the anime music video for "Tek It" is streaming...