Latest Articles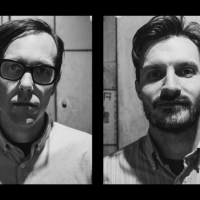 Portland-Power-Punks Brothers Release Sophomore LP II On Dirt Cult Records
by Chloe Rabinowitz - November 18, 2022
Portland, Oregon's Bothers have just announced the release of their sophomore LP 'II' on San Antonio/PDX label Dirt Cult Records. The band's self-titled debut album was a concise and raging lesson in relentless punk 'n' roll, with tips of the hat to bands like Motörhead, and Hot Snakes. 'II' marks a...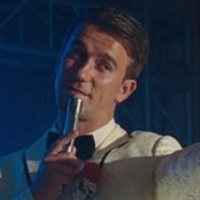 SG Lewis Shares New Track 'LIFETIME'
by Michael Major - November 03, 2022
British singer-songwriter, producer and DJ, SG Lewis, shares "Lifetime," the next taste of his forthcoming album. Watch the Jason Lester-directed music video now! "Lifetime" follows the news that SG Lewis' second full-length album AudioLust & HigherLove will be released in early 2023....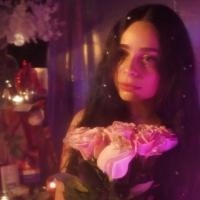 Lo Artiz Releases New Single 'Softly'
by Michael Major - October 19, 2022
Often compared to the likes of Hiatus Kaiyote, Amy Winehouse, Lauryn Hill, & D'Angelo - Lo is beyond a triple threat. A multi-instrumentalist, vocalist, song-writer, producer, arranger, & powerhouse performer with a vocal range that knows no limits - Lo's mission as an artist is clear - to disturb t...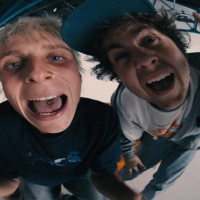 LOWLIFE Announce Debut Album 'PAYDAY'
by Michael Major - October 11, 2022
Lead single, 'ELON' sonically references 2000's hip-hop, but now they pivot in a different direction for new single and music video "SOMETIMES." Sampling a headbanging Black Sabbath demo circa 1975, the trio takes turns spitting nihilistic bars dripping with disdain for authority, laced with their e...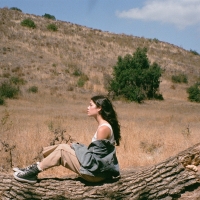 Dylan Conrique Releases 'get over you'
by Michael Major - September 28, 2022
Multi-talented artist and singer-songwriter Dylan Conrique has released her newest single, "get over you.' With soft piano and melodic vocals that build into a powerful chorus, "get over you" is an intimate, mid-tempo track. Dylan co-wrote the track alongside Peter Fenn and Deza, with production by ...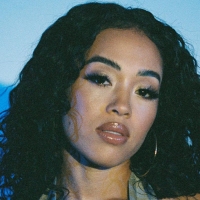 Joyce Wrice Announces New 'Motive' EP Featuring KAYTRANADA
by Michael Major - September 28, 2022
The highly anticipated announcement arrives with the release of her official video for Motive lead single "Iced Tea" produced by frequent collaborator KAYTRANADA. The Kill Bill and Anime-inspired visual, directed by Xavier Tera, pays homage to Wrice's Japanese heritage and showcases her innate danci...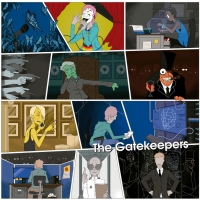 THE GATEKEEPERS Musical Concept Album to Be Released in November
by Michael Major - September 26, 2022
The album's composer Alex Wroten is joined by an array of highly acclaimed vocalists to bring the story to life: The Residents, Shawn Phillips, Brian Poole (Renaldo & The Loaf), R. Stevie Moore, Elaine di Falco (Yugen, Caveman Hughscore), Mont Campbell (Egg, National Health), Bob Drake, Amy Denio, D...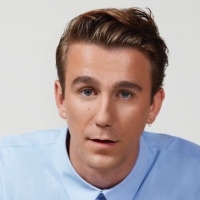 SG Lewis Announces New Album 'Audiolust & Higherlove'
by Michael Major - September 21, 2022
To celebrate the announcement, SG Lewis has shared a new double single including the album's euphoric opening track, 'Infatuation' and LP highlight 'Vibe Like This', featuring GRAMMY®-nominated powerhouse Ty Dolla $ign and LA rising star Lucky Daye. Plus, check out upcoming North American tour dates...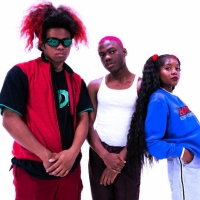 BLACKSTARKIDS Release 'CYBERKISS 2 U*' Single Featuring beabadoobee
by Michael Major - September 08, 2022
BLACKSTARKIDS have released their new single "CYBERKISS 2 U*" featuring award-winning Gen Z icon beabadoobee from their upcoming project CYBERKISS*, out September 23 via Dirty Hit. "CYBERKISS 2 U*" is a genre-bending earworm that captures the overwhelming spectacle and unrestrained joy of New York's...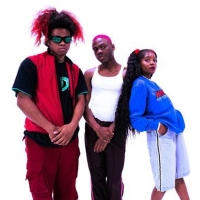 BLACKSTARKIDS Shares New Single 'SEX APPEAL'
by Michael Major - August 11, 2022
BLACKSTARKIDS just released their new single "SEX APPEAL" alongside the announcement of their new mixtape CYBERKISS*, out this fall via Dirty Hit. "SEX APPEAL" bounces with BLACKSTARKIDS' trademark magnetism to pay tribute to R&B and hip-hop royalty such as The Neptunes, Missy Elliot, Timbaland, and...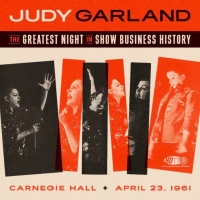 'Judy Garland: The Greatest Night in Show Business History' 1961 Concert Released on High-Definition Audio
by Michael Major - July 26, 2022
The Canadian label High Definition Tape Transfers, Inc. (HDTT), which specializes in high-definition releases of classical, jazz and pop classics and whose extensive catalogue ranges from Duke Ellington to Gustav Mahler, is proud to release the high-definition release of Judy Garland: The Greatest N...