Latest Articles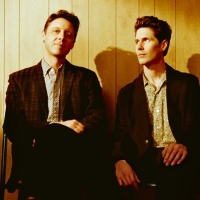 The Cactus Blossoms Share New Song 'Everybody' Featuring Jenny Lewis
by Michael Major - January 07, 2022
Today, Minneapolis duo The Cactus Blossoms have shared a new song "Everybody" featuring Jenny Lewis. The Cactus Blossoms, comprised of brothers Jack Torrey and Page Burkum, will release their new album One Day next month. Listen to the new track now! Plus, pre-order the new album....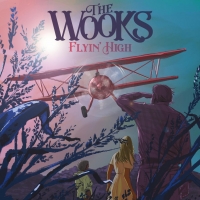 The Wooks Announce 2022 Tour & New Album 'Flyin High'
by Michael Major - December 17, 2021
The official video for "Flyin' High" is out today; animated by Josh Clark, the video follows the storyline in intricate, beautiful detail. "Flyin' High" is the first release from The Wooks' upcoming album. Watch the new music video now! Plus, check out the group's upcoming tour dates!...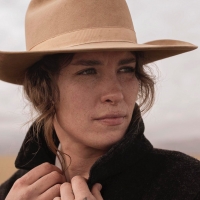 VIDEO: Riddy Arman Shares 'Both Of My Hands' Music Video
by Michael Major - December 14, 2021
Montana singer-songwriter and cowboy Riddy Arman recently released her debut album via La Honda Records / Thirty Tigers to significant cross-genre acclaim. Today, she is sharing a new music video for album standout 'Both Of My Hands,' which was helmed by Los Angeles-based director Keenan O'Reilly (D...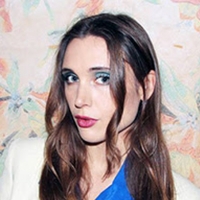 Miynt Debuts 'Station station' From Upcoming Album
by Michael Major - December 13, 2021
Blending minimal production with a chugging guitar riff, interlaced with Miynt's signature ethereal vocal, 'Station station' is a taste of what's to come from the rising artist. The song is also a precursor to Miynt's new album, which is nearly complete and is expected to see an early 2022 release....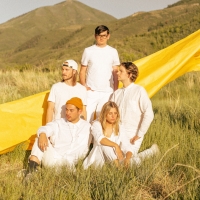 Brother. Releases New Album 'Volume III'
by Michael Major - October 20, 2021
Brother. is an indie alternative band based out of Salt Lake City, Utah. Bringing together an eclectic sound of energetic bass lines and heavy-laden harmonies, band members Chuck Emery, Nathan Standage, Erika Goodwin, Scott Knutson and Elias Pratt deliver an infectiously charismatic, laid-back sound...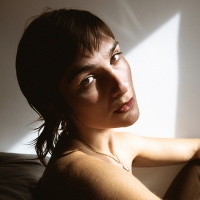 Elodie Gervaise Releases New EP, SYZYGY
by Chloe Rabinowitz - October 15, 2021
Today, Paris-based French-Australian singer-songwriter Elodie Gervaise has released her new EP, Syzygy, out now via B3SCI Records. Stream the EP in full + new single 'Free Babe' everywhere now ....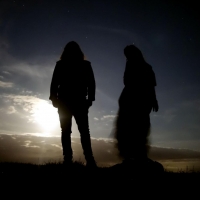 Hawthonn Releases New Single 'Dream Cairn' From Forthcoming Album
by Michael Major - September 30, 2021
Galvanized by their deep knowledge of occult history, Hawthonn intertwines literary references with field recordings, enchanting vocals and minimal instrumentation to make a mesmerizing musical work. Each song waxes and wanes like phases of the moon, while the album's themes source from visions and ...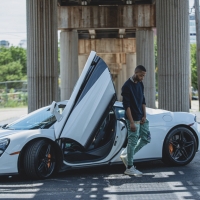 Leol Releases New Single 'Move'
by Chloe Rabinowitz - September 24, 2021
Cashing in on the current popularity of anything Drake, Move sounds similar to Drake vs PartyNextDoor with a dash of Wizkid and some dancehall vibes for good measure. ...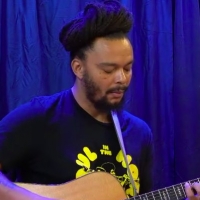 VIDEO: Watch Brown Bones Perform an Acoustic Version of 'Vices'
by Michael Major - September 20, 2021
Emerging singer songwriter, Brown Bones hits on the nerve of painful losses, peaceful passages, twilight battles and passionate swells on his forthcoming self-titled debut album. Oddly familiar with inventive twists, each song is a chapter of its own accord and all together a true and beautiful saga...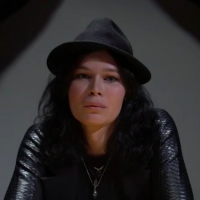 VIDEO: Ivory Blue Releases Music Video for 'Family Tables'
by Michael Major - August 30, 2021
Ahead of its official single release on September 7, Ivory Blue has shared the music video for their new track 'Family Blues'. The single is featured on their upcoming album, 'Compound Love', which is set to be released later this year....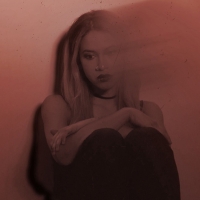 Natalie Claro Releases "When Alcohol Tastes Like Juice" A Coming-of-Age Metaphor
by A.A. Cristi - August 24, 2021
Emerging Nashville-based alternative singer-songwriter Natalie Claro and is the sole writer, producer, and instrumentalist of all her music. Claro over the years has created work that addresses intense topics like politics, existential crisis, mental health, confidence, and more....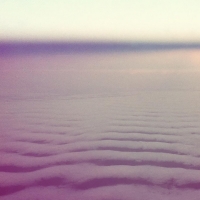 Marco Parisi Officially Announces Debut Solo Album 'Untitled'
by TV News Desk - August 20, 2021
Classically trained Italian musician Marco Parisi has officially announced that his forthcoming debut solo record Untitled will arrive on October 29th via Platoon....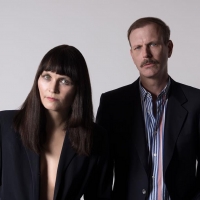 Xeno & Oaklander Share New Single & Video for 'Poison'
by TV News Desk - August 17, 2021
Following the melancholic pop gem "Infinite Sadness," new single 'Poison' shudders and echoes with dramatic 80's syncopated disco glam....